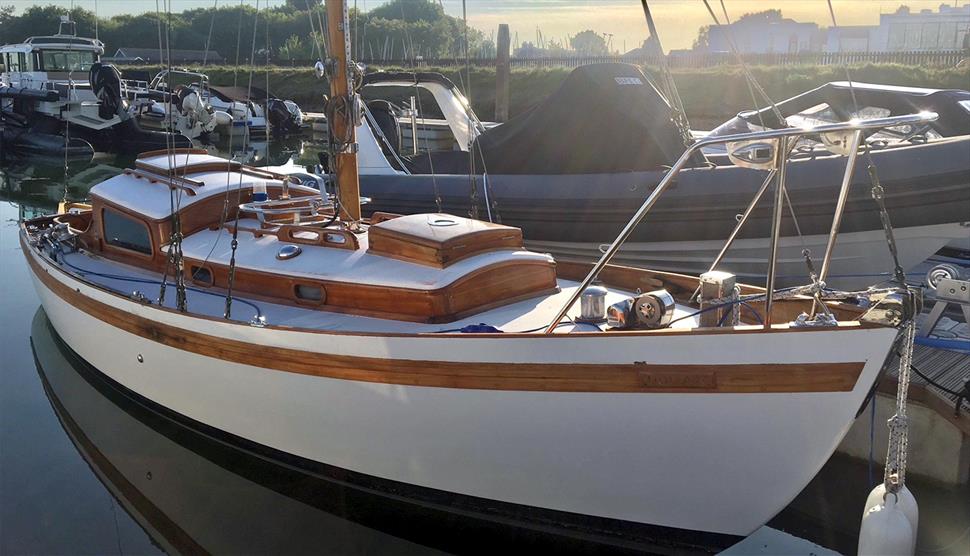 Classic Burmese Teak Yacht
Lymington Yacht Haven
Kings Saltern Road
Lymington
Hampshire
SO41 3QD

About
This Classic Burmese Teak Yacht is the Rolls Royce of the ocean; being one of the last of her kind, she is a perfect example of a classically handmade beauty. The interior is all hand carved teak with bronze finishes. The Saloon offers a sofa with a foldable table, coffee and tea facilities & you will also be welcomed complimentary home baked biscuits or cake upon arrival. On the deck is a cozy area with an outside speaker where you can relax and enjoy a glass of wine and music!

Beds on Board offer unique accommodation for guests to stay on boats within marinas around Hampshire. The boats do not leave their mooring and guests are in touch directly with the boat owner and full use of marina facilities are available for guests during their stay.

Max 2 people, 1 cabin - 2 single beds.
Map & Directions

Click to Activate
View Map