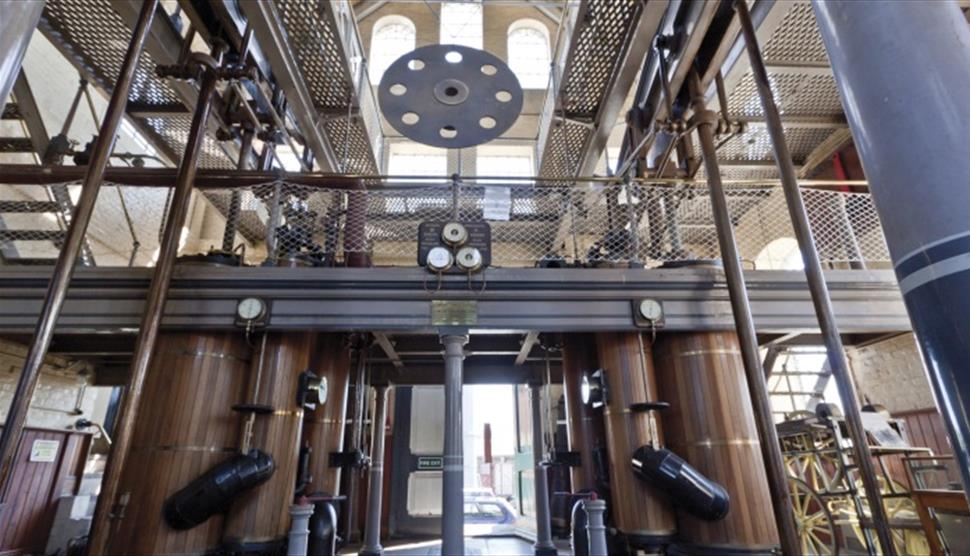 About
The Eastney Engine Houses are currently closed until further notice. Please check back for updates on when the museum is able to re-open, which will be shared as soon as dates are confirmed.
Eastney Engine Houses are open free of charge on certain weekends. There will be some restrictions on access and the engines will not be in steam.
The Beam Engine House's main attraction is a pair of magnificent James Watt beam engines housed in their original high Victorian engine house of 1887.
Opening Times
* Revised opening dates will be posted online as soon as our improvements are completed.
Map & Directions

Click to Activate
View Map
PARKING
Drop-off point for guests immediately outside the main entrance
Parking provided for visitors
within about 50 metres of the attraction
ACCESS TO PUBLIC AREAS (Displays, exhibits, rides etc)
Level access (i.e. no steps or thresholds) or access by a ramp or lift to the:
STAFF
Staff who have contact with visitors have had disability awareness training
GENERAL
Clear signage throughout the attraction (e.g. colour contrasted, large lettering, use of pictograms etc.)
Non-smoking policy throughout the attraction
This information is self-assessed; therefore we accept no liability for its accuracy. Please contact the venue for further information.