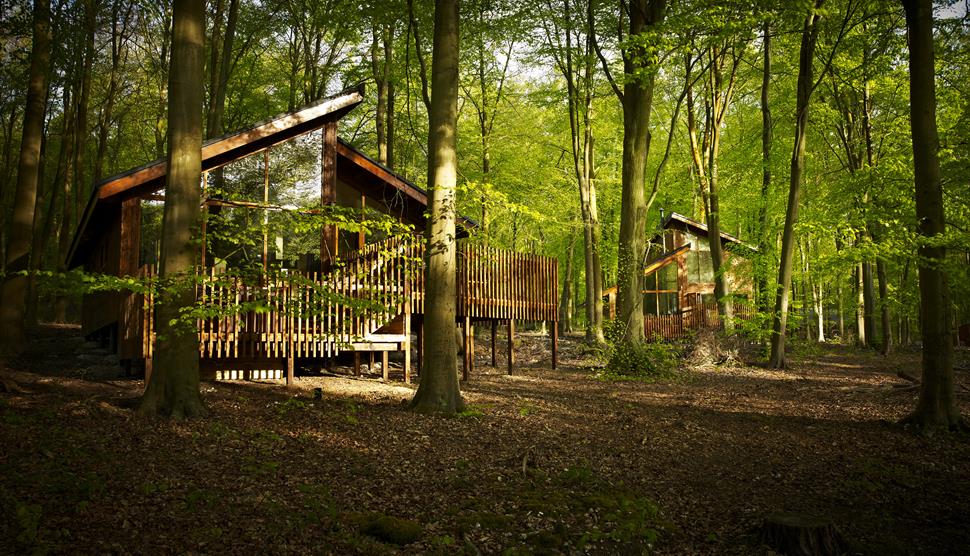 About
Stay in one of Britain's most beautiful forests, in a secluded location offering a retreat from the everyday.
Escape to a tranquil self-catering cabin with private hot tub with Forest Holidays - the perfect getaway. Blackwood Forest, a tranquil woodland escape just one hour from London, is the perfect place to get away from it all. Relax in one of 60 cabins dotted among the tall beech trees in a secluded corner of the forest.
All Forest Holidays cabins are self-catering so it's easy for guests to bring everything they need from home. However, a full menu, covering breakfast, lunch, dinner and drinks is available for contact-free delivery.
Clean Assure+ process with BioGuard guarantees a thorough secondary deep clean before you and your family arrive. The fresh air and the forest are yours to enjoy at your own pace, whatever the season. And their pet friendly cabins mean you can bring your dog too!
Nestled among tall beech trees in a corner of secluded forest, it's hard to believe these tranquil cabins are an hour away from the vibrant city lights of London.
Map & Directions

Click to Activate
View Map