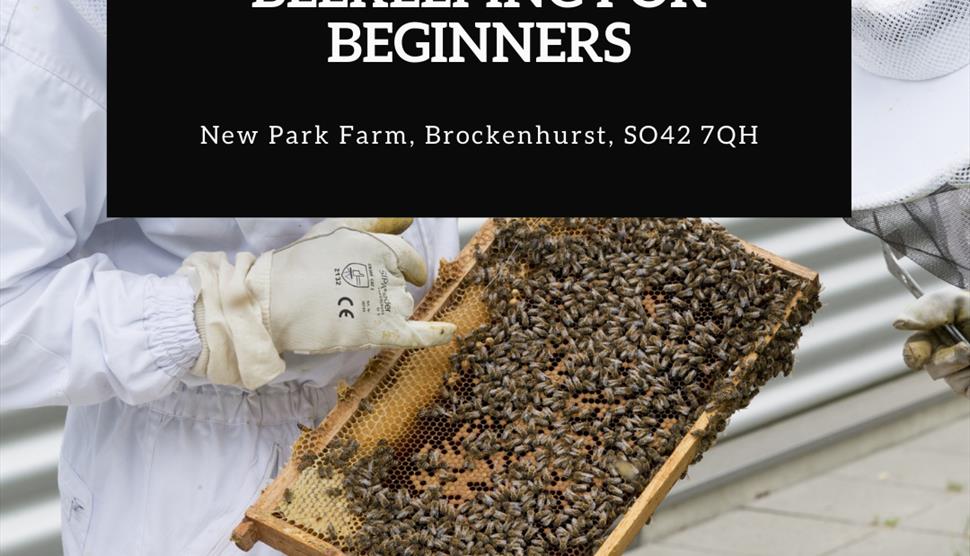 About
Join in for a brand-new Beekeeping for Beginners' experience at New Park Farm.

Using their own on-site hives, our friendly Beekeepers will guide you through an interactive two-hour session, providing you with all the information you need to start your beekeeping journey.

The course is perfect for anyone interested in beekeeping, recently owning their own hive or anyone wanting to learn about the art of beekeeping.

The experience will cover all the most important aspects of bee keeping.

Starting with an introduction to the bee keeping equipment and the different parts of a beehive to the different stages of the beekeeping calendar. Our friendly beekeepers will be on-hand to answer any questions you have.

What will you be learning?
- Learn about the clothing and equipment required to safely manage a hive
- Learn about the different parts of a beehive
- Discover the different roles played by bees within the hive and what they get up to
- Understand the beekeeping calendar
- Have the opportunity to get suited and booted and get hands-on with a active beehive.
- Learn about bee friendly plants you can introduce to your gardens including the benefits of herb gardens.
- Have the opportunity to ask our beekeepers any questions you may have and find out how you can take the next step to owning your own hive.


Our beekeepers will bring all the equipment you'll need.
Opening Times
Sorry, this event has passed
Map & Directions

Click to Activate
View Map