Ecotourism: sustainable places to visit in Hampshire
Green is the colour of Hampshire – 75% of the county is rural with our landscape defined by the rolling hills and woodland of our two national parks and surrounding countryside.
And visitors, residents, and businesses in the county are becoming greener too: making eco-conscious changes and choices to preserve the landscapes, wildlife, history, and culture of Hampshire as well as further afield.
From exploring in carbon-free ways to buying local, there are more and more ways to have a green getaway in Hampshire. Here are just some of the places in the county where you can leave a light footprint when you visit.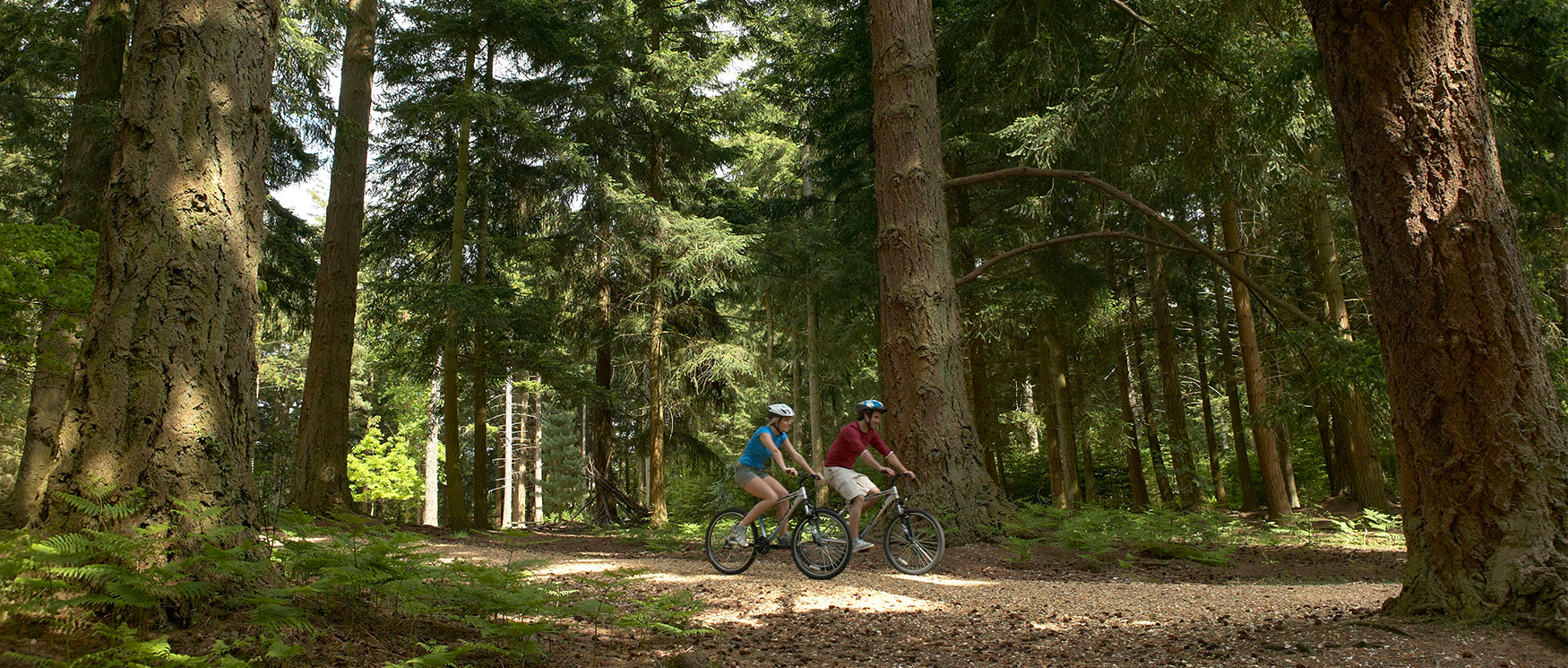 The New Forest National Park
The unique natural environment of the New Forest National Park is a cherished place and the New Forest's Green Leaf Tourism Business Scheme helps local tourism businesses to maintain it through initiatives like responsible travel, using local produce, and conservation of nature.
When visiting the New Forest, walking or cycling are fantastic carbon-free ways to explore with 140 miles of footpaths and 100 miles of waymarked off-road cycling routes.
The New Forest Tour hop-on, hop-off bus service is an excellent eco-friendly way to travel around the National Park with three inter-connecting circular routes linking attractions, accommodation, towns, and villages throughout the summer (1 July to 17 September 2023). You can take your bikes on the buses and some places in the New Forest (including Beaulieu, New Forest Activities, and New Forest Wildlife Park) offer discounts if you arrive on the bus.
Find out more about the New Forest National Park
The South Downs National Park
The South Downs National Park is a biodiverse landscape with rich and rare habitats and extraordinary ecosystems in its rolling chalk hills. In fact, the South Downs' lowland heath is rarer than rainforest and the chalk grassland has up to 40 species in one square metre.
The National Park Authority is committed to supporting the unique species and ecosystems of the area with initiatives including habitat restoration, and a campaign to ReNature so that wildlife can flourish.
The South Downs National Park has 3300km of footpaths, bridleways, and byways to discover and walking, cycling, or taking the South Downs Rambler bus (running every Sunday from July to September) are great car-free ways to explore.
Find out more about the South Downs National Park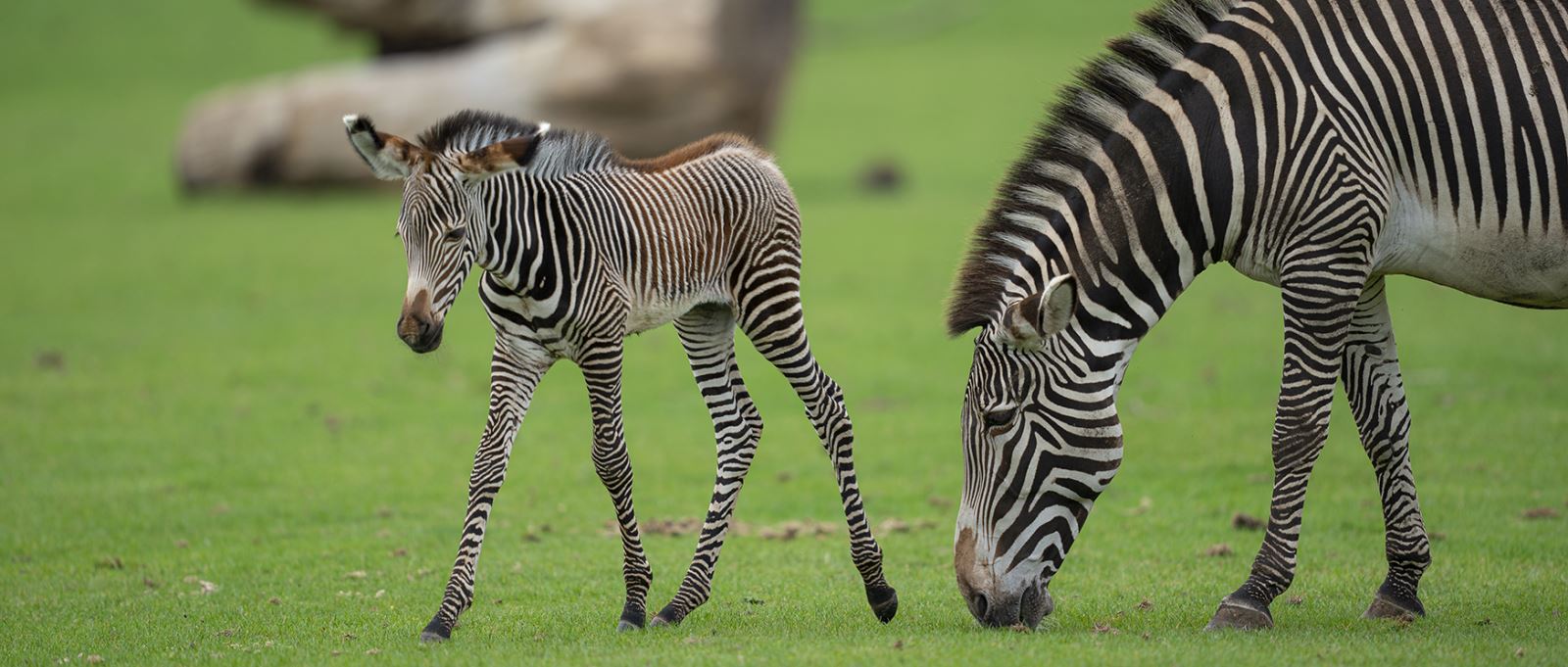 Marwell Wildlife
Conservation and sustainability are at the heart of everything at Marwell Wildlife (operators of Marwell Zoo) and the charity's eco credentials are a testament to this.
Marwell Wildlife works towards the restoration and appreciation of nature through science, education, and sustainability initiatives. The conservation charity was awarded The Queen's Award for Enterprise: Sustainable Development in 2022 in recognition of their work in reintroducing declining species to restore ecosystems and for their innovative use of renewable energy from zoo poo to heat their buildings using biomass technology.
Find out more about Marwell Zoo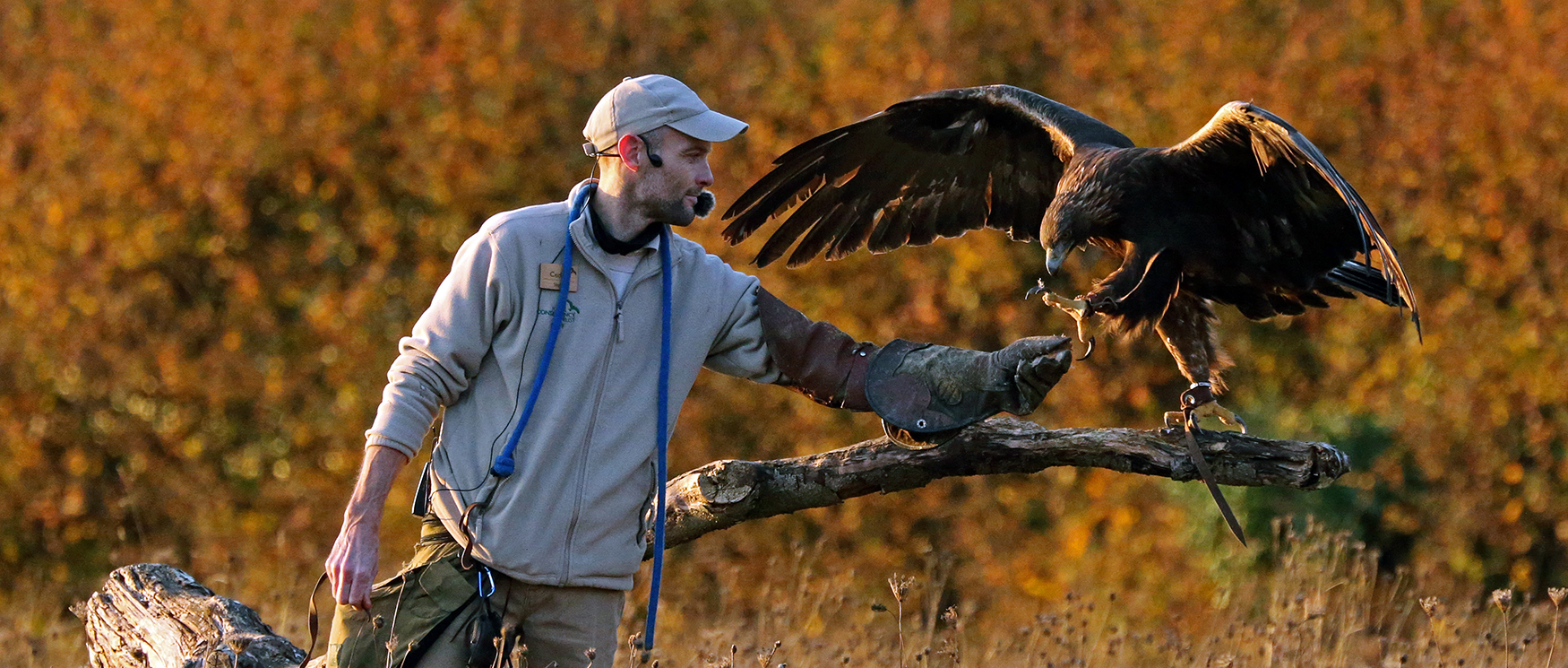 Hawk Conservancy Trust
The Hawk Conservancy Trust works to protect birds of prey and is acclaimed for its conservation efforts and research.
The charity cares for a wide range of birds of prey, and visitors are not only able to see the beautiful species – including during spectacular flying displays – but also learn about the birds and how they can be protected.
The purpose-built National Bird of Prey Hospital™ cares for sick, injured, and orphaned birds where visitors can see some of the Trust's rehabilitation work.
Find out more about the Hawk Conservancy Trust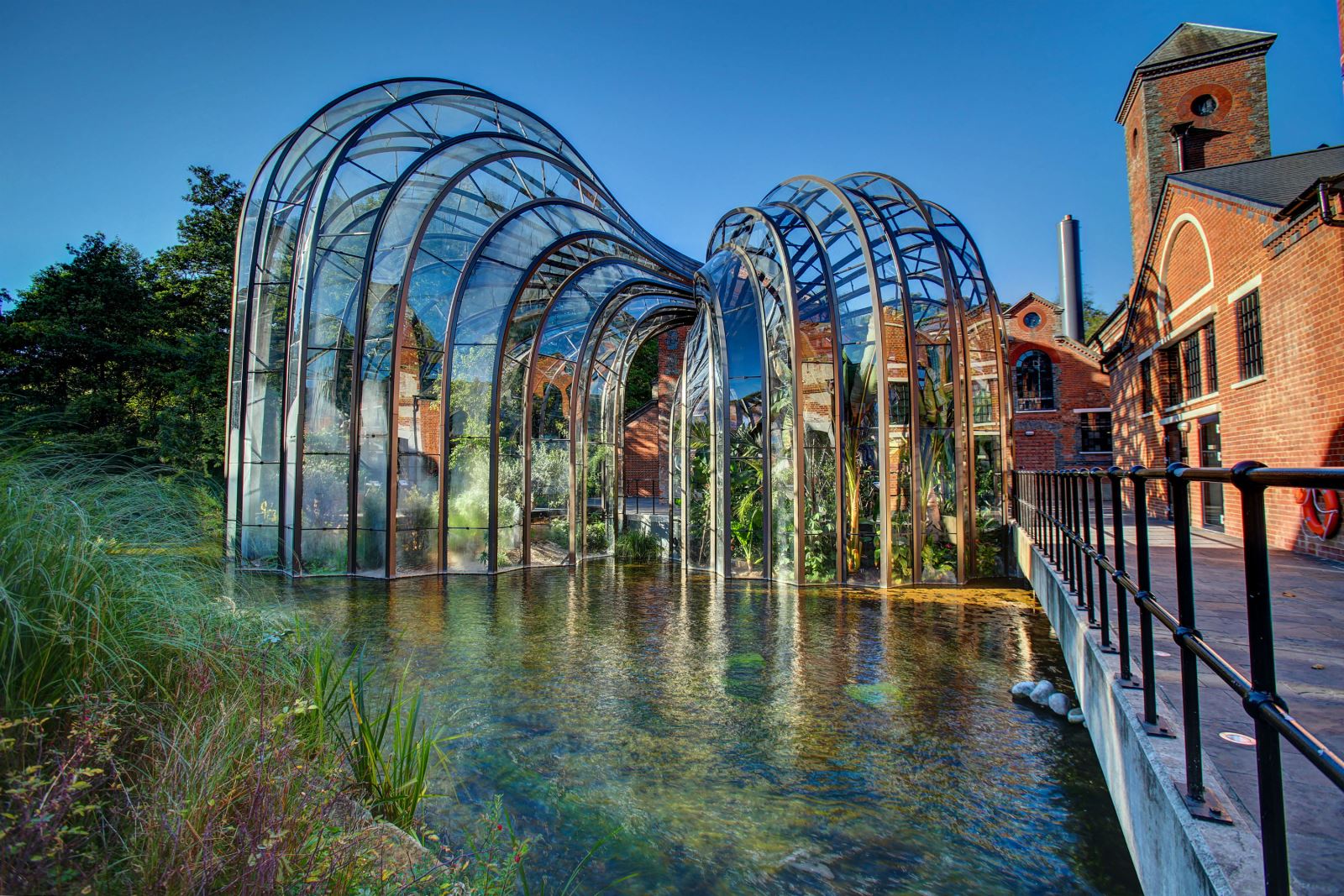 Bombay Sapphire Distillery
The striking building design of the Bombay Sapphire Distillery on the River Test near Whitchurch is not only breathtakingly beautiful, but it also has a purpose behind its prettiness.
A hydro-electric turbine in the River Test enabling renewable and low carbon energy; a Biomass boiler using sustainably sourced local wood chips; and rainwater harvesting, are some of the factors contributing to Laverstoke Mill becoming the first distillery to be awarded the highly prestigious BREEAM Award for Industrial Design – the world's leading environmental assessment method for buildings.
Find out more about the Bombay Sapphire Distillery
The Sustainability Centre
Set in 55 acres of woodland in the heart of the South Downs, the Sustainability Centre is an independent learning and study centre, and an advocate for sustainability.
The Centre holds regular events, workshops, retreats, and children's activities themed around sustainability and aims to educate, enable, and inspire people to make positive changes to the way they live and work.
The Sustainability Centre also has a range of on-site accommodation including an eco-lodge, camping, and yurts making it a perfect green base from which to explore the South Downs National Park.
Find out more about the Sustainability Centre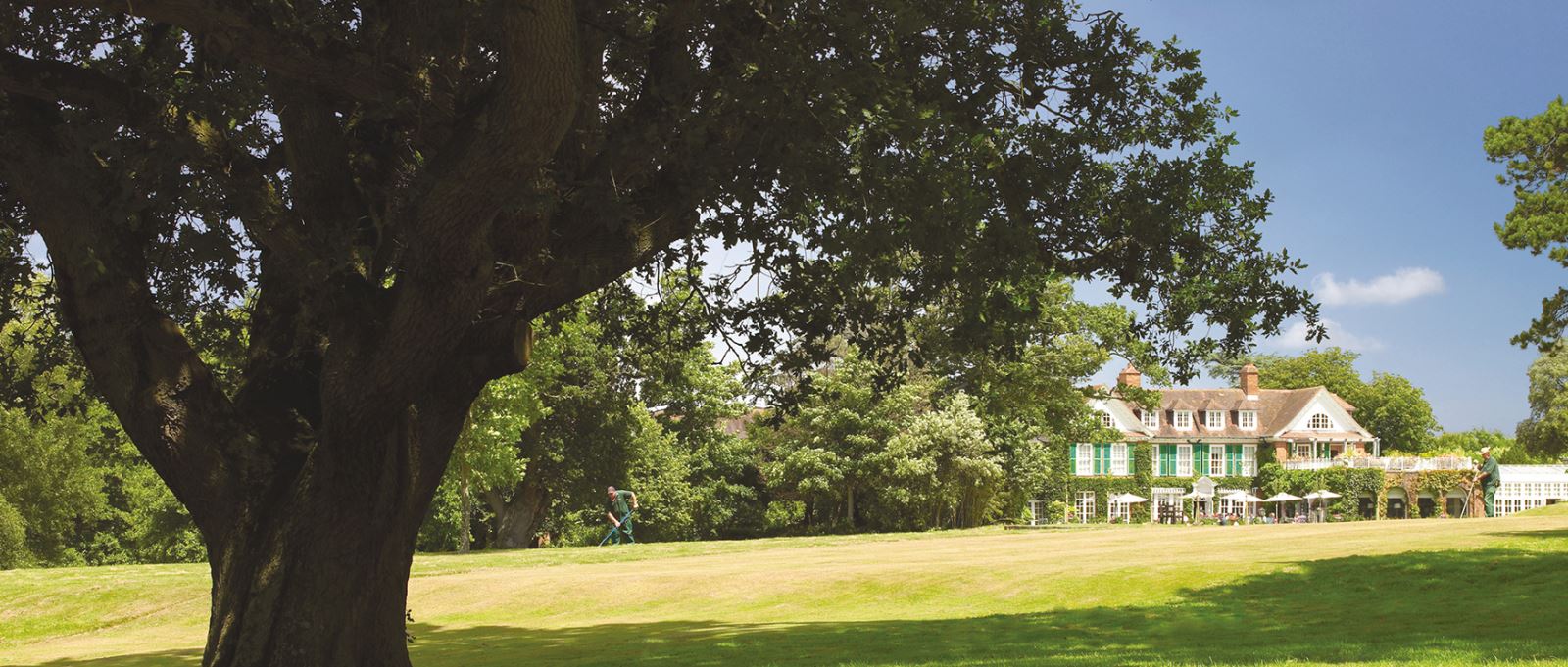 Sustainable accommodation
Hampshire's accommodation providers are upping their green game with plenty of places in the county where you can sleep easy that you are contributing positively with your overnight stay.
Luxury hotel Chewton Glen in the New Forest has eco credentials including a carbon-neutral treehouse kids club, 70 beehives housing five million bees that produce honey for the hotel and pollinate the wildflowers surrounding the house, and an orchard with over 200 heritage fruit trees.
Heckfield Place in Hook is a beautifully restored Georgian luxury hotel standing on 400 acres of Hampshire landscape with nature at the core of its ethos. The hotel has an organic home farm, a biodynamic market garden, and a natural skincare line.
room2 – the world's first hometel brand merging homeliness with hotels – is setting new standards for sustainable hospitality including renewable energy and zero waste. The Southampton hometel is centrally located in the city with views over Queen's Park and the harbour – be sure to visit the onsite bug hotel too!
The eco-friendly holiday cottages at Wallops Wood in Droxford are a triumph in both aesthetical and ecological design. Located in the South Downs National Park, this self-catering accommodation has won Silver for the Ethical, Responsible and Sustainable Tourism Award at the Beautiful South Tourism Awards for eco-friendly practices including solar panelling, borehole water supplies, installation of an electric car charger, and a natural meadow to encourage wildflowers and insects.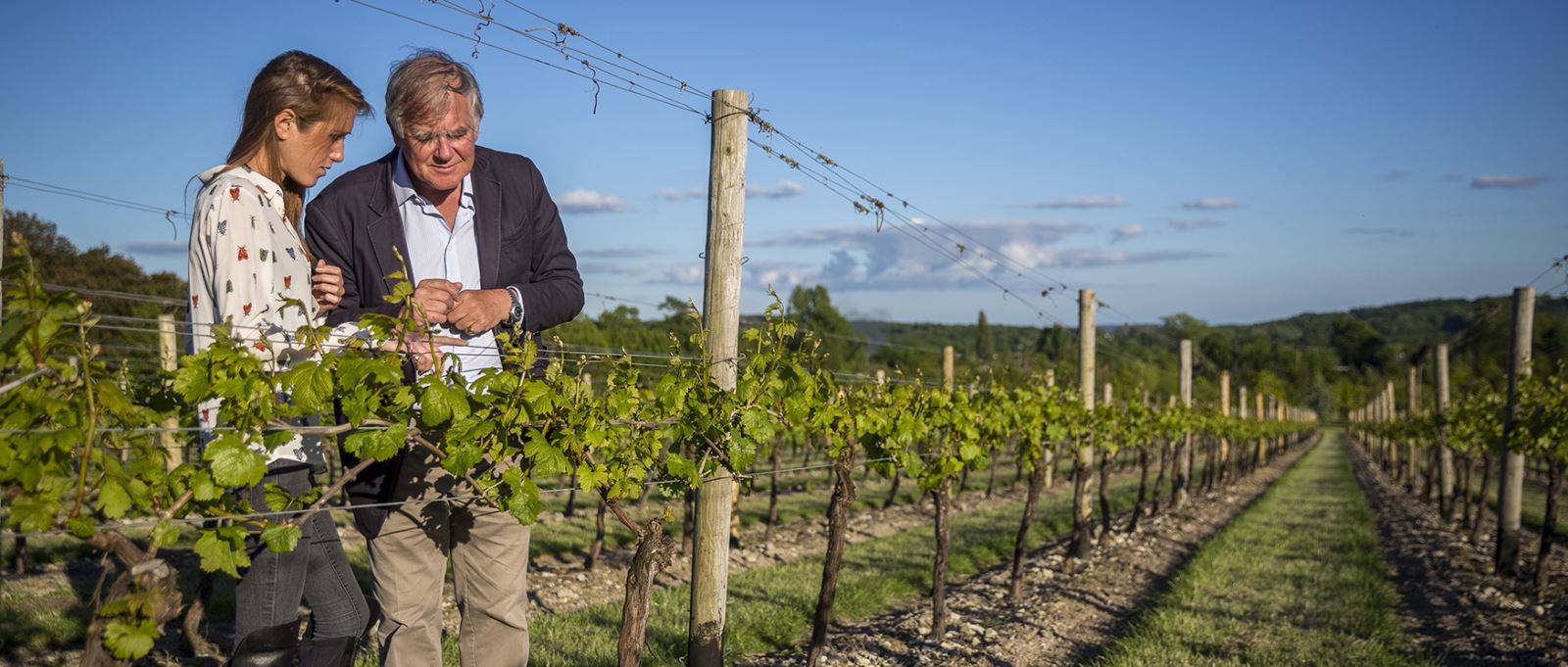 Food from a sustainable source
Buying and dining on local food is one of the most sustainable ways to eat – with fewer food miles meaning that locally sourced produce has a much smaller environmental impact. It also supports local producers, it's super fresh, and it tastes great!
Hampshire is proud of its food and passionate about produce. Hampshire Fare is the county's local food group championing top-quality food and drink in Hampshire with foodie events including the annual summer month-long Hampshire Food Festival.
Hampshire also has vibrant farmers' markets across the county, and farm shops packed with tasty local produce.
Find out more about food and drink in Hampshire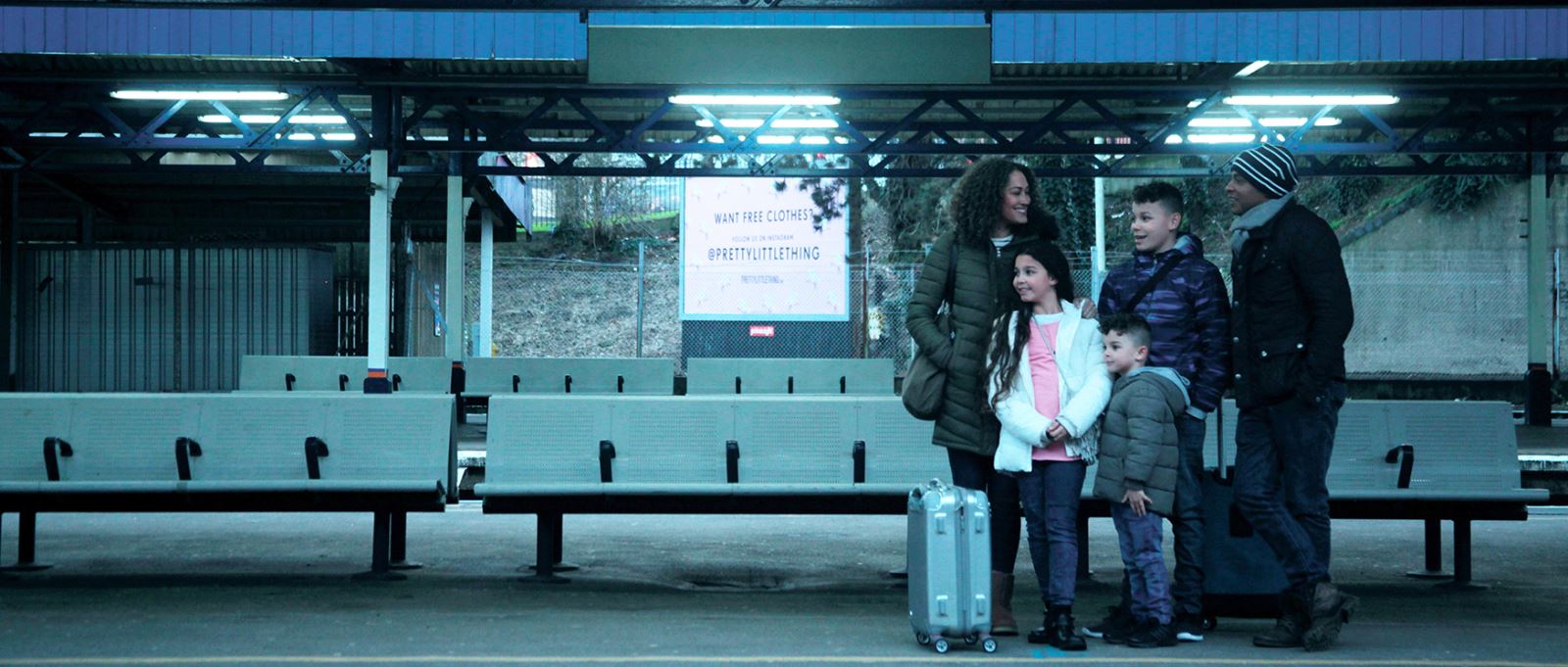 Low-carbon travel to and around Hampshire
It's easy to travel to Hampshire by train with direct trains to Basingstoke, Winchester, Southampton, and Portsmouth from London as well as nationwide connections and services linking stations across the county.
Bus travel is also a great car-free way to get around Hampshire with main bus services operated by Stagecoach, First Group and Blue Star. There are also Park and Ride services that operate in Winchester, Portsmouth, and Basingstoke. The hop on, hop off New Forest Tour open top bus is a great way to explore the New Forest National Park and the South Downs Rambler bus links Winchester and Petersfield enabling passengers to enjoy the beauty of the countryside along the South Downs Way.
Find out more about car-free days out in Hampshire
Find out more about travelling to and around Hampshire