Hampshire's coastline stretches from Highcliffe in the west of the county to Chichester Harbour in the east. The country parks, nature reserves and open spaces of Hampshire's Solent coastline provide a welcome retreat for beach goers, walkers and nature lovers, but there's also plenty to see and do.
Many country parks border the shoreline and offer scenic views, such as the River Hamble Country Park on the Hamble River, Royal Victoria Country Park at Netley Abbey and Lepe at Exbury.
The coastal nature reserve at Titchfield Haven provides tranquillity for birdwatchers, walkers and horse riders while Hampshire's role in the D-Day invasions can be seen in the remains of a Mulberry Harbour at Lepe and Hayling Island.
There are several lovely coastal walks along the Hamble Valley, take in woodland, salt marsh and river views and you may see birds such as oystercatchers, cormorants and kingfishers.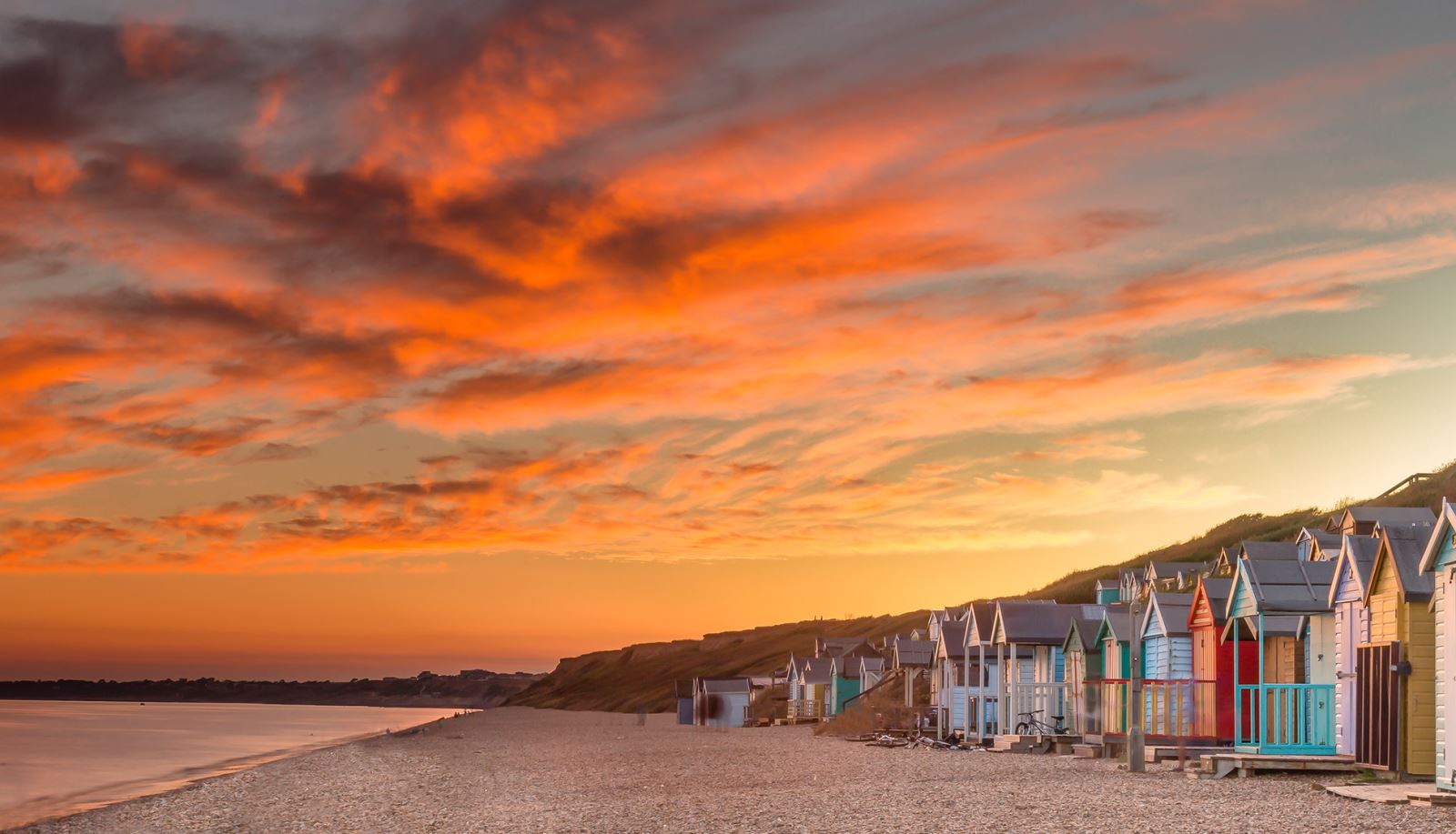 Highcliffe, Barton on Sea and Milford on Sea Beaches
Highcliffe, Barton on Sea and Milford on Sea are all located to the west of Hampshire in the New Forest National Park.
With a mixture of sand and stone beaches they are fantastic for relaxing, swimming and are also popular with surfing, kitesurfing and windsurfing.
Find out more about Milford on Sea
Find out more about Barton on Sea
Find out more about the New Forest National Park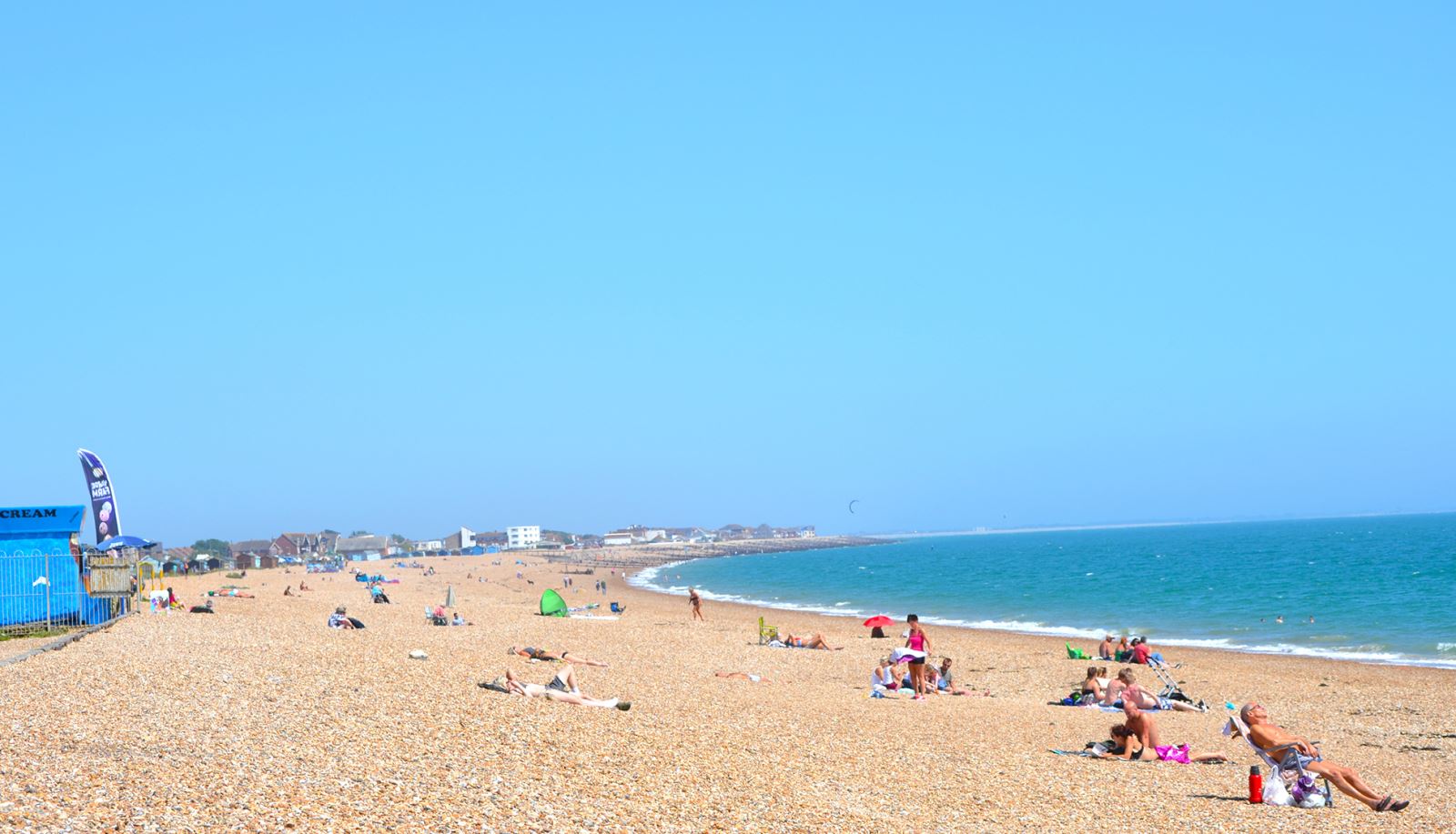 Hayling Island Beaches
For child-friendly and clean beaches head to Hayling Island near Chichester which holds a European Blue Flag beach award. Its five mile long seaside shore along the south of the island is divided into West Beachlands and Beachlands.
Hayling Island was the birthplace of windsurfing and remains a popular destination for watersport lovers, perfect for a day out by the seaside and great if you fancy a paddle or a swim.
Find out more about Hayling Island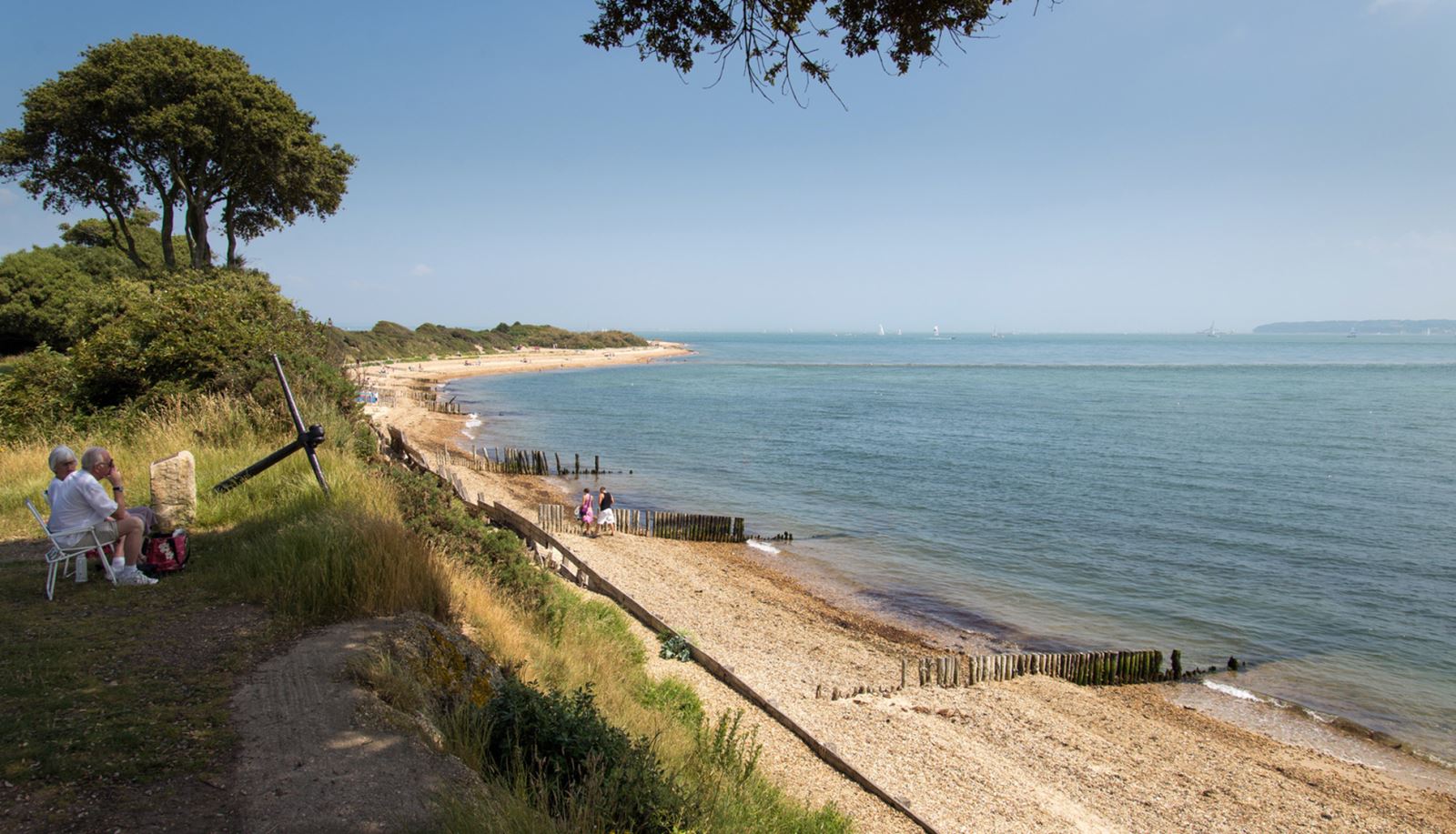 Lepe Beach
Lepe is a coastal country park in the New Forest National Park. The long stretch of shingle beach is popular with windsurfers, kitesurfers and families and offers views across to the Isle of Wight.

Lepe has nature reserves all around with the meadows and woodland protected habitats for wildlife. The area is ideal for birdwatchers and nature enthusiasts.
The beach played an important role in the D-Day preparations and was a major departure point for troops, vehicles and supplies. An audio trail is available plus there is a 5-mile circular walk with views over the salt marsh and Beaulieu estate.
Near to the beach you'll find The Lookout Cafe serving a variety of hot and cold foods and drink.
Find out more about Lepe beach and country park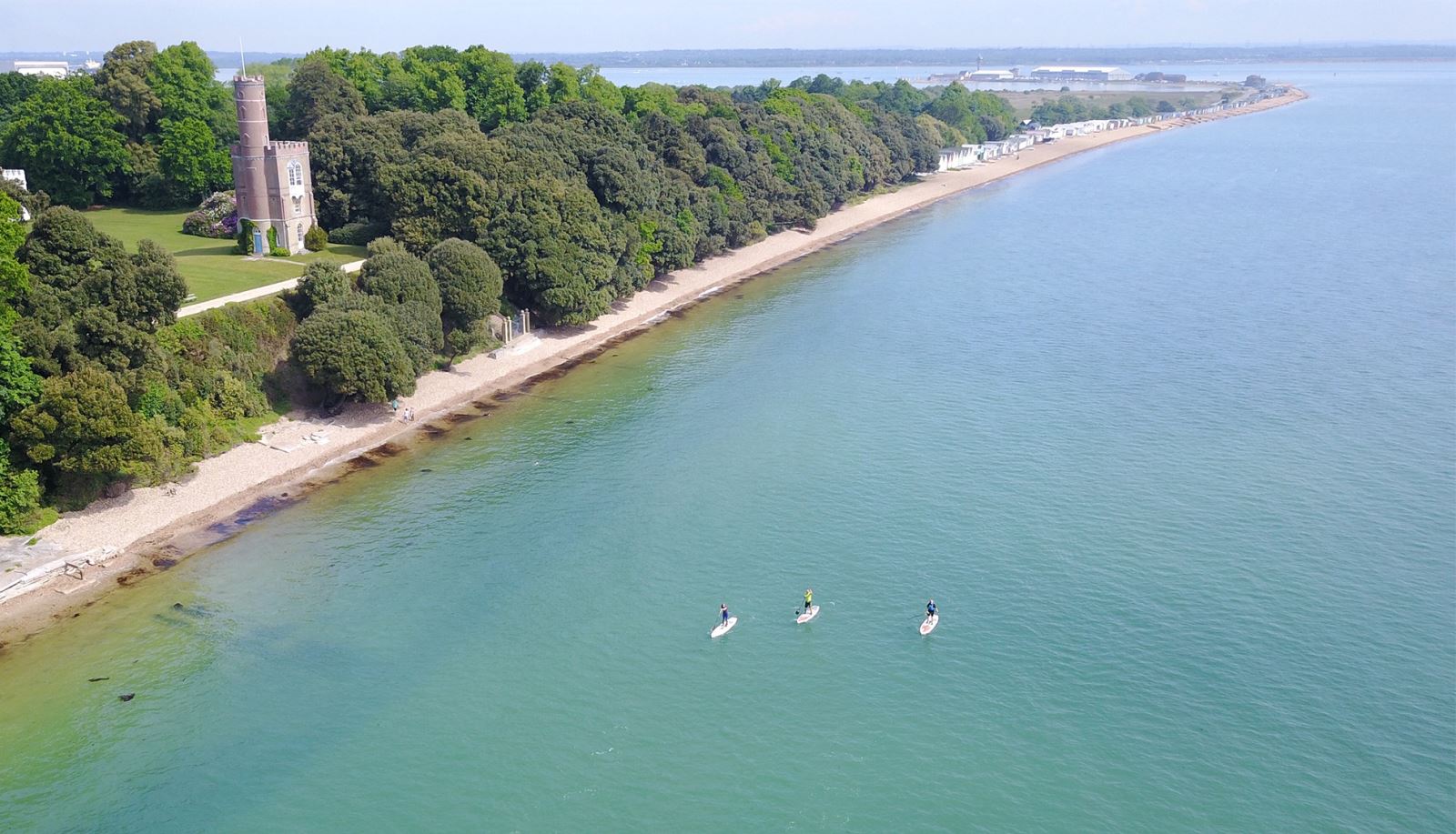 Calshot Beach
Close by to Lepe, on the edge of the New Forest National Park, Calshot Spit is a shingle beach lined with brightly coloured beach huts, leading up to the Calshot Activities Centre, one of the south's biggest outdoors centres offering sailing, rock climbing, a velodrome and indoor skiing.
The beach is popular with water sport enthusiasts and on a clear day you can see across to the Isle of Wight and the Spinnaker Tower in Portsmouth. On certain days you can see some of the world's biggest cruise ships, tankers and cargo ships close-up as they enter and leave the port of Southampton, one of the UK's biggest ports.
At the end of the spit is Calshot Castle, built by Henry VIII and on the other side of the spit you'll find a salt marsh nature reserve which is home to birds and wildlife.
Find out more about Calshot Activity Centre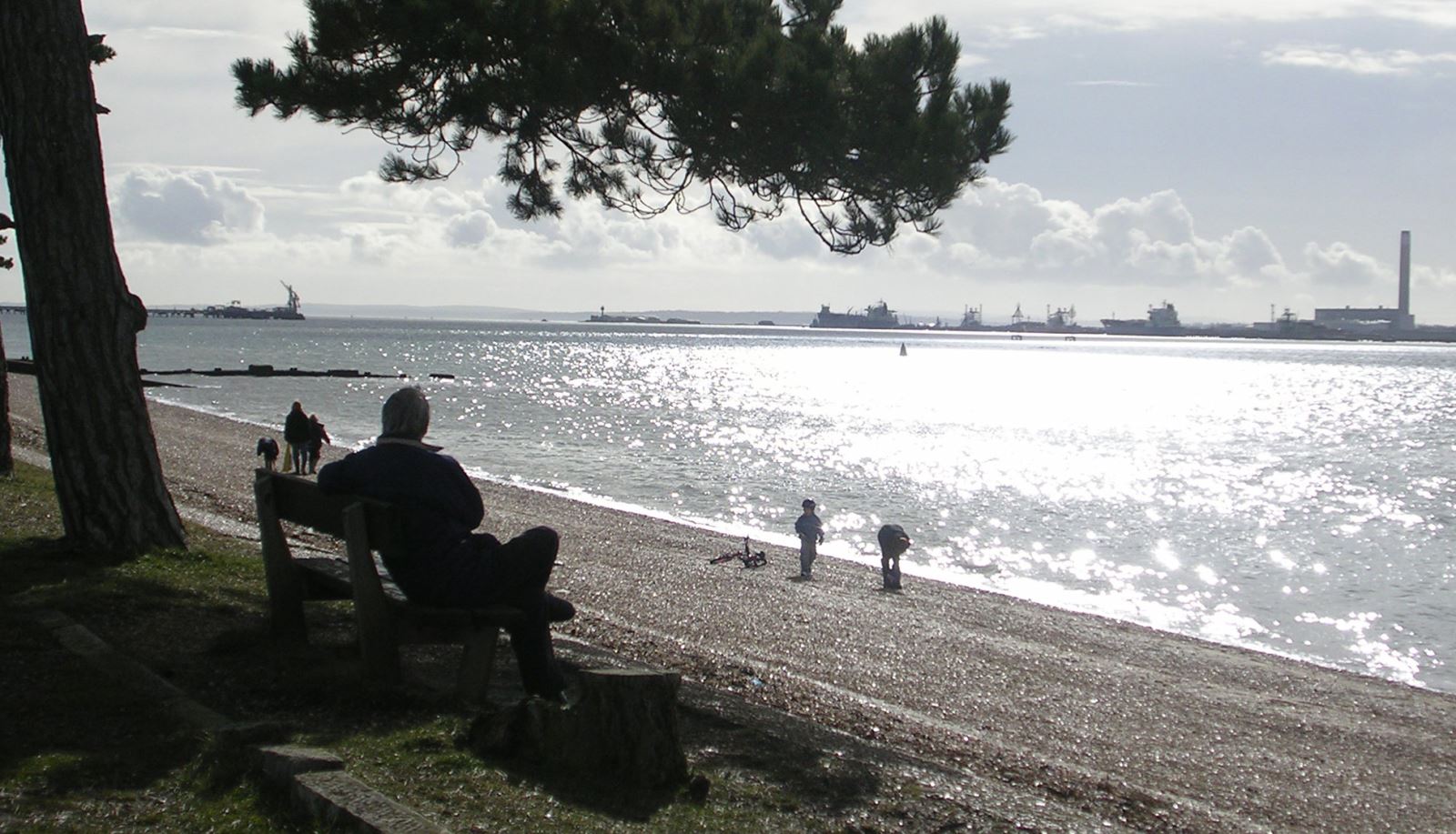 Netley Beach
Royal Victoria Country Park in Netley overlooks approaches to Southampton Port and is popular with young families for picnics, woodland walks and kite flying.' And 'Here is the former site of the Royal Victoria Military Hospital and all that remains is the old chapel which is now a visitor centre. The beach offers fantatsic views across Southampton Water and of the passing cruise ships entering and leaving the docks. This beach is not suitable for swimming.
Find out more about Royal Victoria beach and country park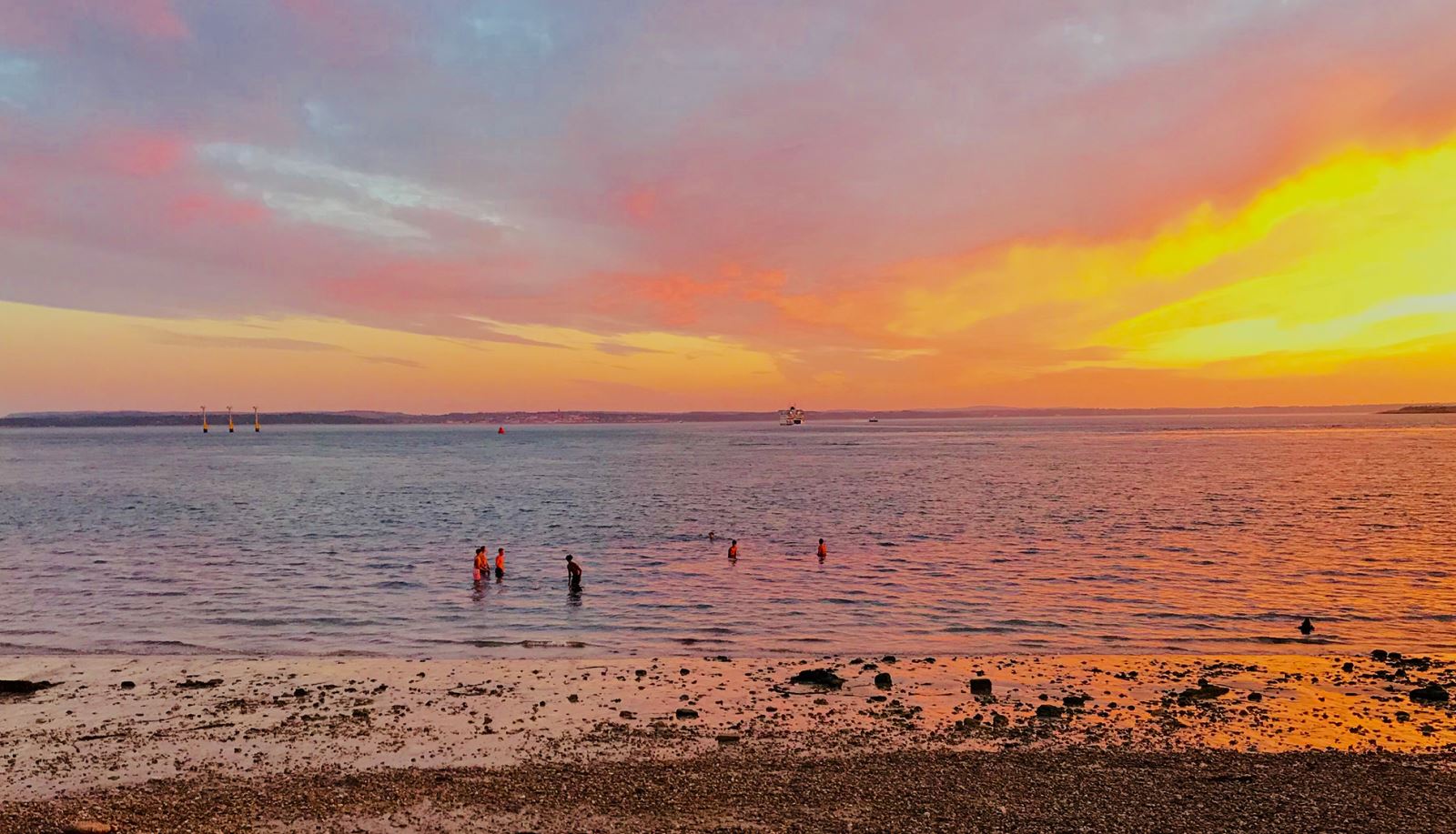 Southsea Beach
For a traditional seaside experience head to Southsea seafront in the city of Portsmouth. This long pebble beach stretches along the Solent and offers safe water to swim with areas manned by life guards. A traditional pier and a number of food outlets dotted along the beach serve seaside favourites.
Find out more about the city of Portsmouth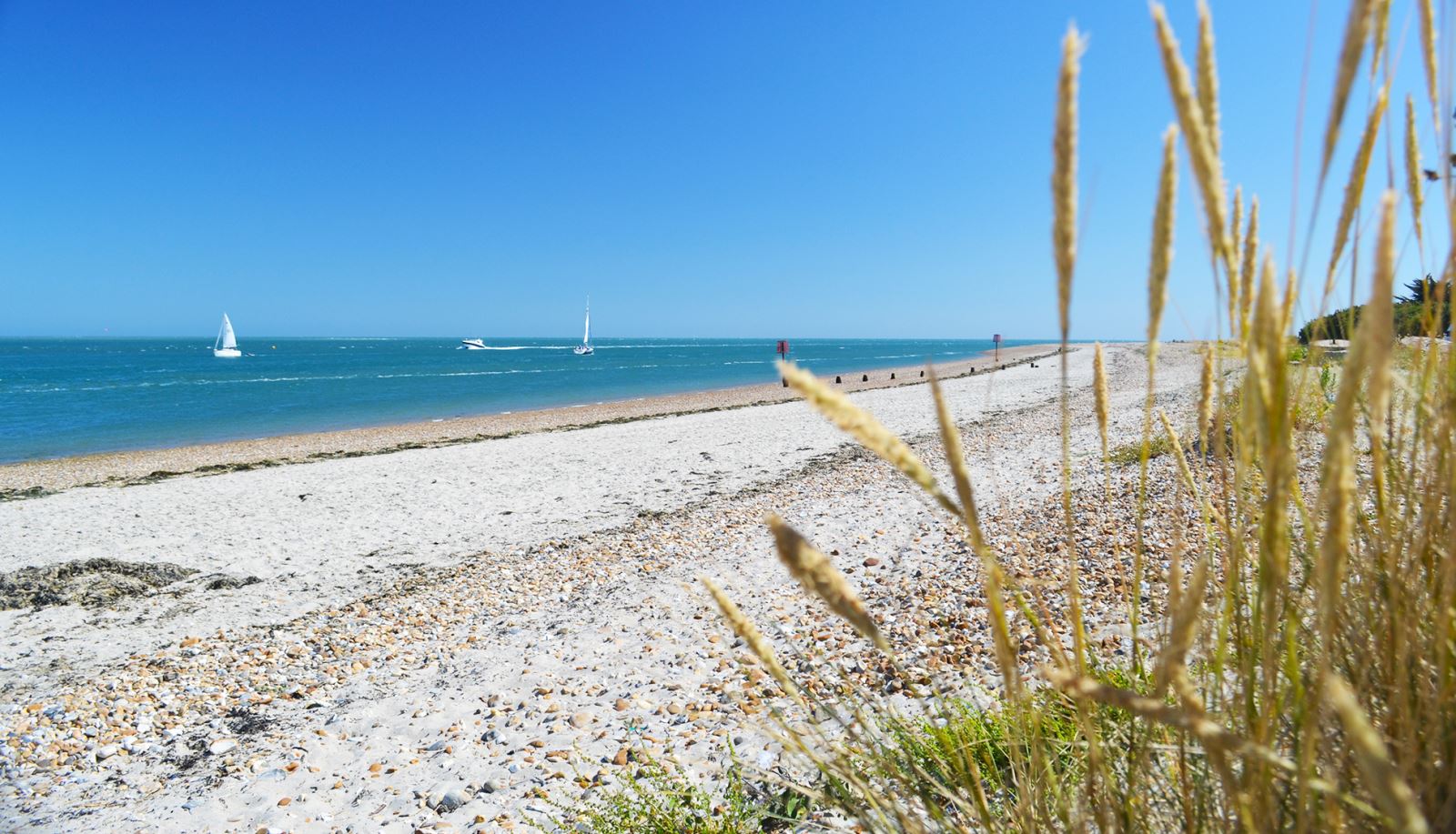 Chichester Harbour
This Area of Outstanding Natural Beauty has many unspoilt villages, beaches and inlets and is popular with walkers and birdwatchers. This area is not suitable for swimming.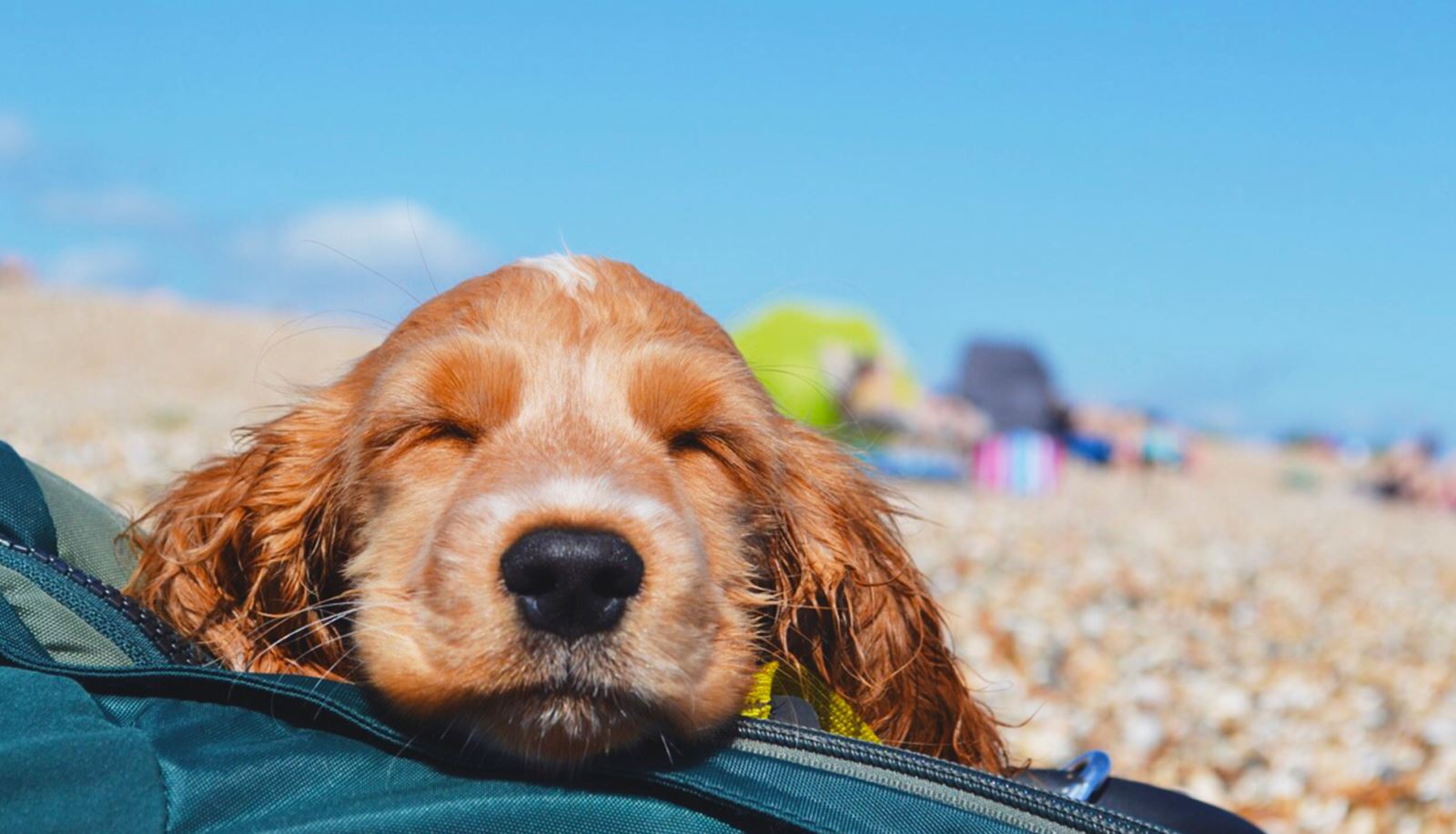 Dog Friendly Beaches
Why not take your dog for a walk along Hampshire's dog friendly beaches? Historic Hurst Castle has dramatic views over the Solent and is an ideal place for picnics and walks.
Find out more about dog friendly beaches and places to visit in Hampshire