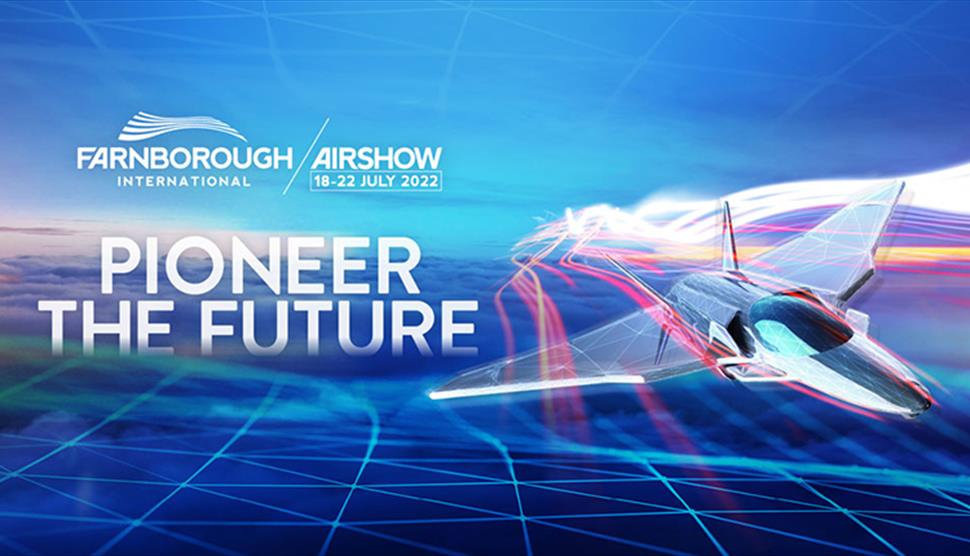 About
This is a trade only event
Taking place 18-22 July 2022, the ground-breaking event will see global aerospace and aviation leaders return to Hampshire, United Kingdom, for five days of unrivalled opportunities to discover the latest pioneering technology and engineering, announce historic partnerships, build connections and work towards the cumulative sustainable aerospace vision as an industry.

For decades, the Farnborough International Airshow has been the most important global platform for the aerospace, aviation, and defence industry. Following the challenges of the last two years within the industry, the role of the event now carries greater significance with the Farnborough International Airshow promising unrivalled networking and insight-generating opportunities to support the reconnection of leaders from around the world and enable business growth and recovery.

Building upon the success of the 2018 Farnborough International Airshow, which saw deals worth $192 billion made, the show is propelling itself to new heights. The 2022 airshow will be unveiling a new revolutionary global initiative – the inaugural Aerospace Global Forum. A ground-breaking dimension to Farnborough, one of the biggest airshows in the world, the platform will provide global leaders with the opportunity to gather, discuss and interrogate major issues impacting the world through an aerospace lens and drive positive change.
Opening Times
Takes place - Trade Only
(18 July 2022 - 22 July 2022)
Map & Directions

Click to Activate
View Map