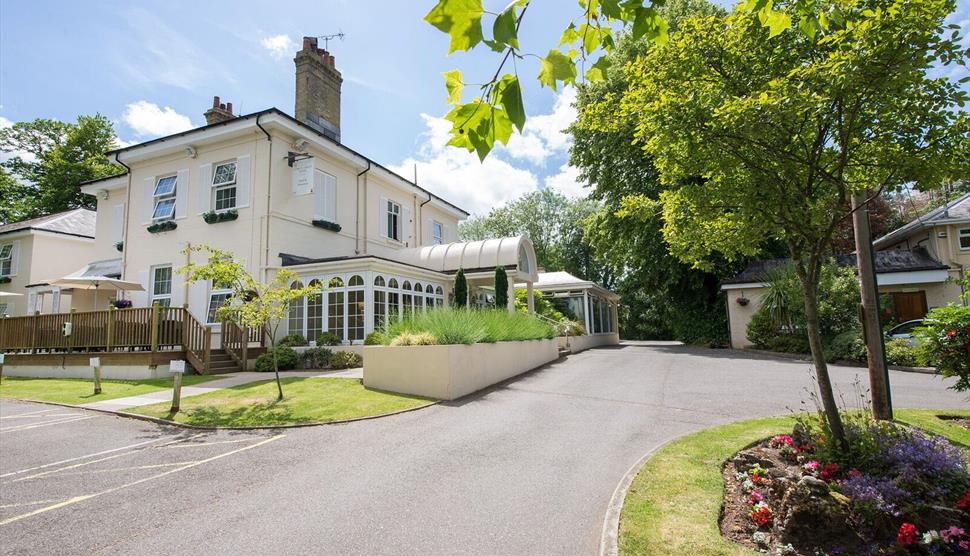 About
Whatever type of bedroom you choose while staying at the Forest Lodge Hotel you can be sure all have quality duvets, crisp white sheets and thick curtains to keep out the lovely views until the morning.

Their Crown bedrooms have iPod docks, fluffy dressing gowns and speciality teas – and some even have four-poster beds. Families will happily fit in a spacious Verderer bedroom while the boutique-style Agister bedrooms and the cosy Keeper bedrooms are popular choices with guests.

Free WiFi, flatscreen TVs with Freeview, modern ensuite shower / bathrooms, tea and coffee trays, irons and ironing boards and hairdryers are standard in this Lyndhurst hotel, and the friendly reception team is always available if you require anything else.

Whether it's a business trip, a family reunion, a friend's wedding or a romantic weekend away, the Forest Lodge Hotel will suit your needs. With accessible, family and dog friendly rooms there is no need to leave anyone behind. Their efficient staff put a lot of effort into making sure each and every guest has a memorable stay, creating an experience that you'll want to relive time and time again.
Booking Details:
Check in

Mon , 23rd May 2022

Departure Date:

Tues , 24th May 2022

No. of Nights:

1
Map & Directions

Click to Activate
View Map