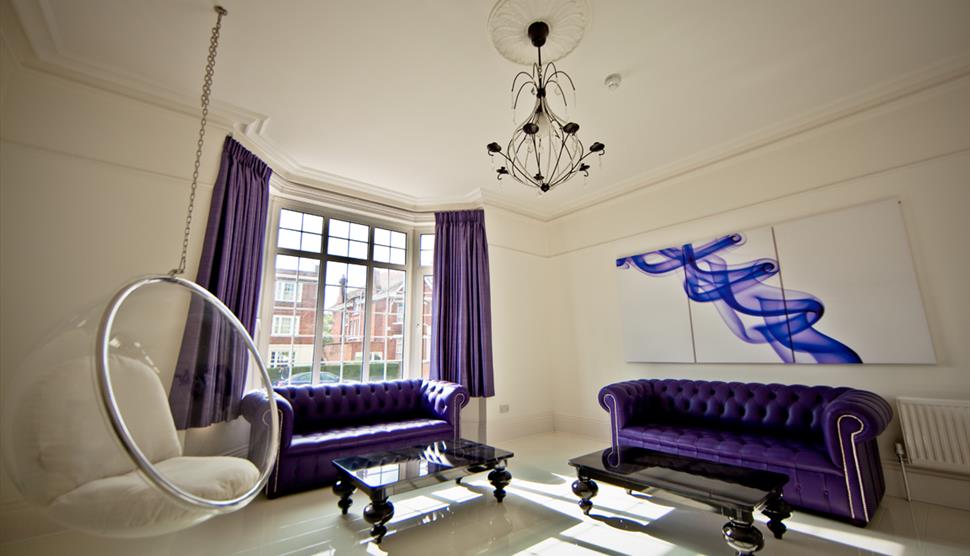 About
G! Boutique Hotel – it's Gorgeous! it's Glamorous! – it's Guest-centred! And also Global! - which is the history of the owners. World travellers with 8 nationalities in 4 generations, together have decades of experience of staying in everything from tents to 7-star international hotels – travelling for pleasure and for business.

G! Boutique wanted to distil this into the best possible guest experience for the traveller who wants style allied to value. Whether you're in Portsmouth for business or leisure, they'll make your stay a pleasure. Marry passion for design to obsession with service, and what you get is - G! Boutique Hotel.

All 14 rooms are ensuite and individually designed with wifi, large flat-screen Freeview TVs, tea/coffee-making facilities, guest bar, beautiful lounge with hanging bubble chairs, gourmet breakfast (cooked to order or healthy options), free on-site and on-street parking. 5 minutes from Southsea beach.
Map & Directions

Click to Activate
View Map