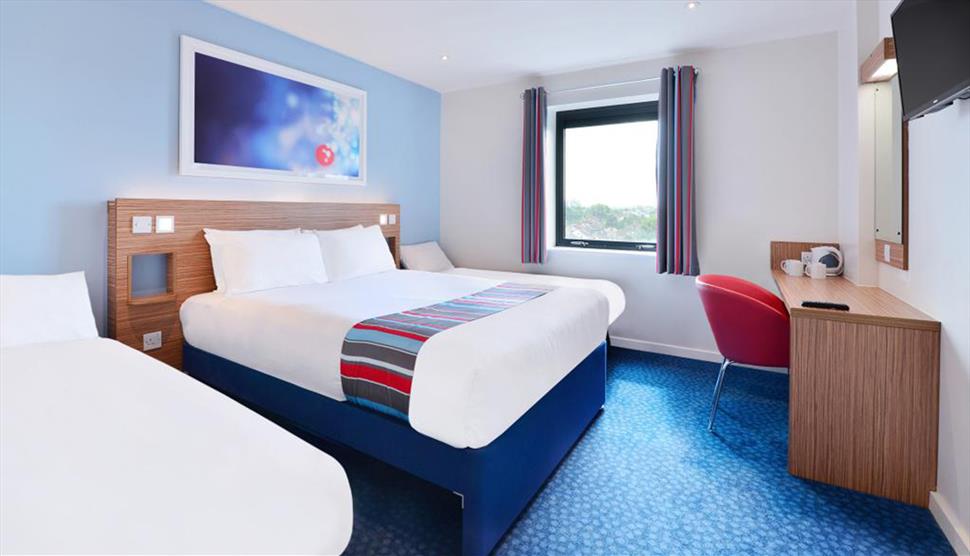 About
Located 2 miles away from the town centre of Andover, Travelodge Andover is the perfect prime picturesque pit stop bringing you close to the rural nature and beauty of Test Valley; renowned for its river chalk streams known to some as the best places to catch trout and salmon in the UK.
So whether catching fish is your thing or hooking business is more apt, this convenient stay away has many things to float your boat and tantalise the tastebuds in its restaurant, where kids under 16 can eat free. Expect a clean, simple, more than adequate resting quarters that's basic, 'no frills', but at a price that won't cost the earth. Travelodge Andover can accommodate group bookings from start to finish to offer you a hassle-free night away. Whether you're arranging group accommodation for a family party, corporate event, sports tour or wedding party, Travelodge Andover is the ideal choice for group bookings and business trips.
Boasting solid travel links within easy reach of the A303, Southampton airport, Andover Train & Bus stations, not to mention tourist attractions like Stone Henge, Winchester Cathedral, Mottisfont Abbey and the Hawk Conservancy, this hotel offers both convenience and quality standards for those with selective natures.
The hotel is ideal for delegates, travellers and business networkers looking to attend events, conferences and business meetings within close proximity to Walmworth and Andover business parks.

Map & Directions

Click to Activate
View Map