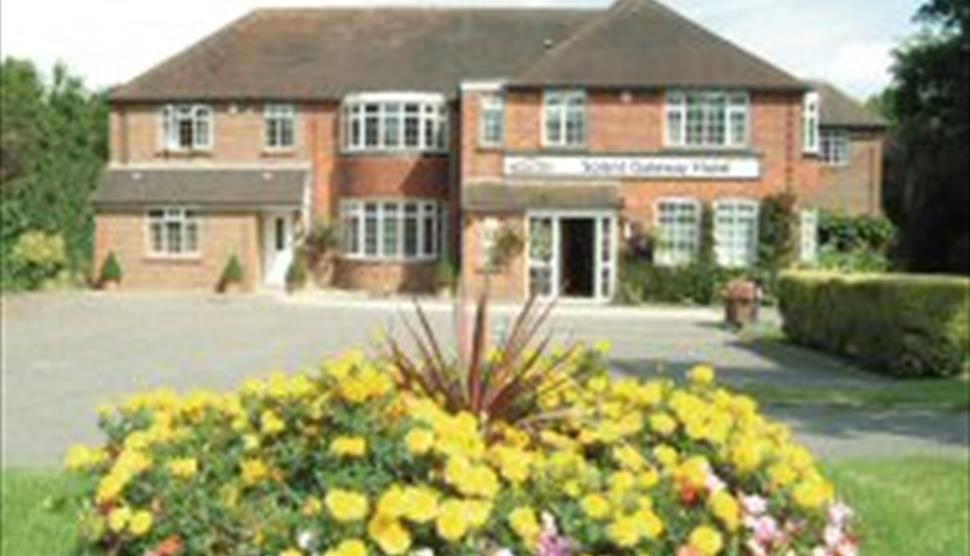 About
Smart, modern hotel set in mature landscaped grounds convenient for national motorway network, cities of Portsmouth, Southampton and Southampton Airport.

Excellent base for touring south coast including naval heritage sites, ports at Portsmouth and Southampton.

All rooms are large with full en suite facilities. All rooms offer tea/coffee tray, direct dial telephone and TV. Full English breakfast is served fresh every morning.
Map & Directions

Click to Activate
View Map
PARKING
Designated parking provided for guests with disabilities
Drop-off point for guests immediately outside the main entrance
Route from the parking area to the entrance is
flat, (i.e. without steps)
ACCESS TO PUBLIC AREAS
Level access (i.e. no steps or thresholds), or access by a ramp or lift:
from the entrance to reception
RESTAURANT / BREAKFAST / DINING ROOM
Level access (i.e. no steps or thresholds), or access by ramp or lift to the restaurant/ breakfast / dining-room
Restaurant / breakfast / dining room provide meals for guests with special dietary requirements
Non-smoking area in the following rooms:
restaurant / breakfast / dining room
BEDROOMS AND BATHROOMS: GENERAL
Bathrooms with an emergency call system available
Bedroom furniture be re-arranged if requested by the guest
Bedrooms with non-allergic bedding available (e.g. non-feather pillows)
Bathrooms available with:
There are separate shower units:
fitted with fixed shower seats or shower chairs provided
BEDROOMS: FOR GUESTS WHO USE A WHEELCHAIR
Bedrooms with en suite bathroom suitable for guests who use a wheelchair available
GENERAL QUESTIONS
Emergency evacuation procedures for the safe exit of guests with disabilities
Non-smoking policy throughout the establishment
Personnel who have contact with guests have had disability awareness training
Proprietors/staff available 24-hours
Services for guests with visual impairments provided:
guest information in large print format
restaurant/bar menus/bar prices available in large print format
This information is self-assessed; therefore we accept no liability for its accuracy. Please contact the venue for further information.