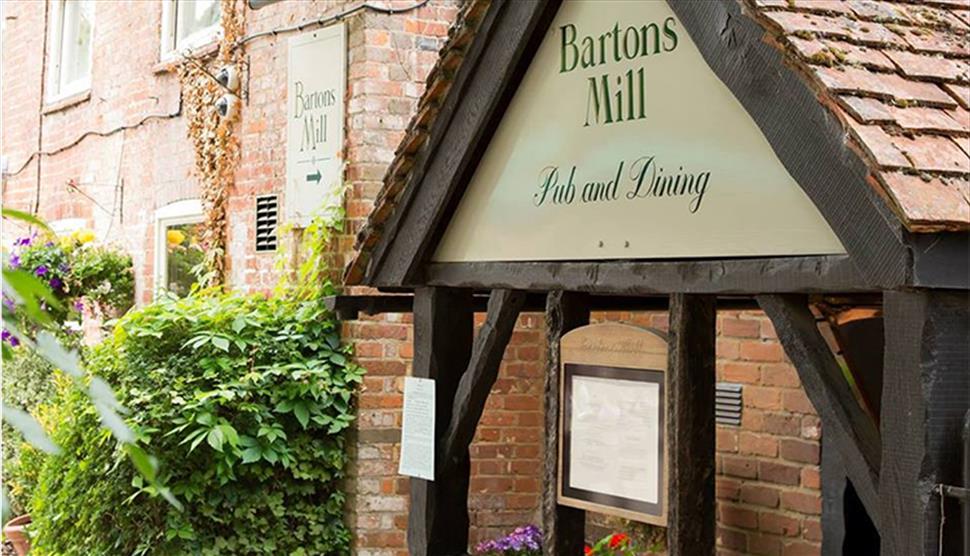 About
Barton's Mill Pub & Dining is a unique converted mill, steeped in history and set in the beautiful surroundings of the Hampshire countryside.
One of the Wadworth Great Pub, Great Food pubs, they serve great food in their great pub and are very lucky with their own lake and river, complete with swans & ducks, (and the odd otter!) and remnants of a working water wheel to inspire them on a daily basis. Barton's Mill Pub & Dining have plenty of parking available and a warm welcome for everyone.
The pub has free WiFi access and offer a great range of teas and artisan roasted coffee (and chocolate!). Why not meet in a pub, relax with friends or hold a business meeting - enjoy a great coffee made by the fully trained staff and maybe even treat yourself to a sandwich. Rain or shine a warm welcome awaits!
Barton's Mill Pub & Dining is available for hire and makes a great venue for family celebrations, weddings or wedding receptions and we hold a civil wedding license.
The pub has some fantastic events to suit everybody. Have a look at their events page for more information.
Opening Times
Bartons Mill
(1 Jan 2019 - 31 Dec 2019)
* Please check with establishment for up to date opening times.
Map & Directions

Click to Activate
View Map