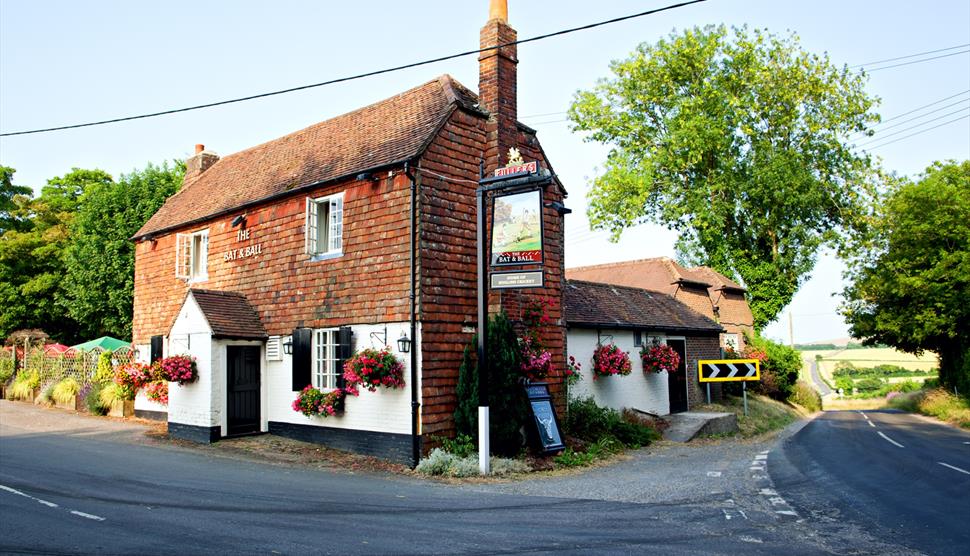 About
The Bat and Ball has all the qualities of a classic English pub serving fantastic food and ales, cosy interior, pub garden with great views of the Hampshire countryside, but is also a Mecca for cricket enthusiasts. The pub is opposite the Broadhalfpenny Down cricket pitch. The tiny village of Hambledon has beeen fundamental to the sport we know today and is known world as the "Cradle of Cricket". The Bat and Ball pub is steeped in cricket history.

It was the Hambledon team of the late 18th century that 'raised cricket from a sport to an art', in an era when the local team was more than a match for any All England team, and when it seemed that the Bat and Ball Inn, run by the legendary Richard Nyren, was the centre of the cricketing universe".

The Club interchanged its name between 'Hambledon' and 'Hampshire', with The Bat and Ball pub becoming its clubhouse. Matches were played on Broadhalfpenny Down, which, at that time, also doubled as the village's sheep common.

The landlord of the nearby Bat & Ball Inn for ten years - between 1762 and 1772 - was the Hambledon captain Richard Nyren. It was under his guidance that the club took shape.

The link between pub and club was more than pure coincidence, however. During Hambledon's heyday, cricket was linked closely to gambling - and to the drinking of very large quantities of wine, port and sherry.

Nowadays the pub is like a museum of criket history and artefacts.
Map & Directions

Click to Activate
View Map