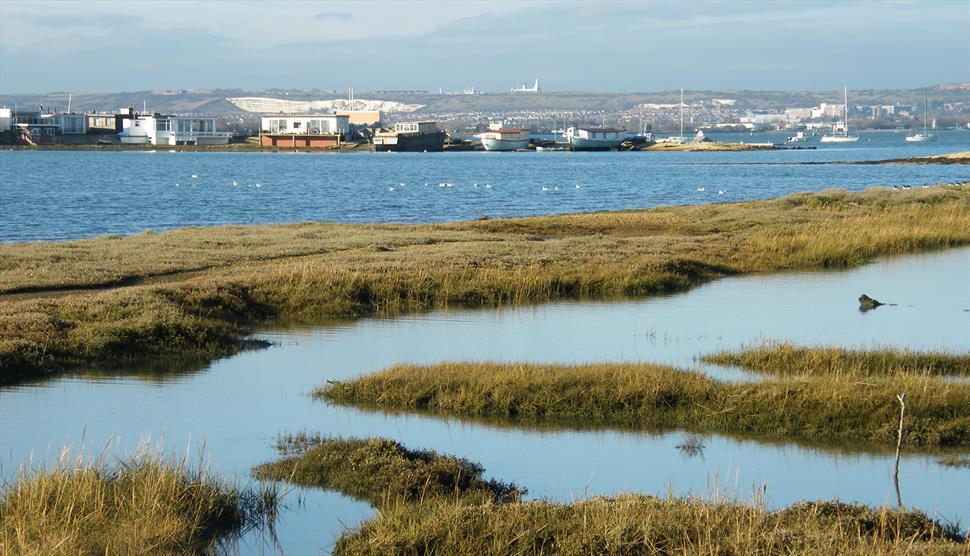 About
Langstone Harbour lies between Portsmouth Harbour to the west, and Chichester Harbour to the east. It is a tranquil and beautiful place, the heart of a dynamic urban area, and a vital part of an extensive biological system.

The harbour is home for charter fishing boats and commercial fishermen, and hosts two commercial aggregate wharves. Many recreational activities including yachting, canoeing and windsurfing are also well established in its sheltered waters.

The Harbour is a haven for charter fishing boats and commercial fishermen. Recreational activities such as yachting, dinghy sailing, motor cruising, wind-surfing, water skiing (under license), jet skiing (with a permit) and canoeing are all well established. Please remember the Harbour speed limit is 10 knots.

Langstone Harbour is recognised internationally for its importance for nature conservation, and is a haven for aquatic wildlife and a myriad of bird species.

The Langstone Harbour Board works to ensure the harbour remains a safe place for work and leisure, as well as an area rich in plant and animal life.

You'll find serveal pay and display car parks available around the harbour perimeter.
Opening Times
Open
(1 Jan 2023 - 31 Dec 2023)
* Although the harbour itself is open all of the time, Langstone Harbour Board office is open 09:00 – 17:00 Monday – Friday.
Map & Directions

Click to Activate
View Map