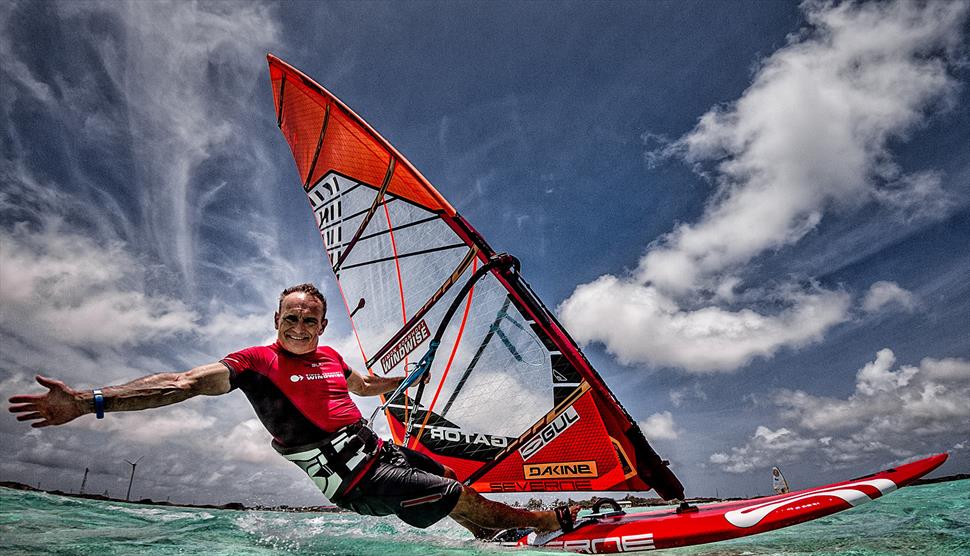 About
If you're looking for the very best in windsurfing coaching, tuition and holidays Hampshire's Simon Bornhoft Windwise has it all for you.
Simon Bornhoft is one of the worlds top coaches and has coached literally thousands of windsurfers of all levels to make great improvements and get the most out of their time on the water. He wrote the national teaching syllabus and has since developed the Windwise Skills Training System, which is a unique way to develop your windsurfing skills from beginner to expert. This proven and popular system has been featured in hundreds of magazine articles all over the world.
Courses, Holidays & Windsurfing Experiences.
Based in Hampshire, Windwise offers bespoke courses, coaching around the Hayling and Hampshire area, plus numerous overseas experiences to some of the best windsurfing locations in the world.
WINDWISE Skills Training System
Offering a unique way to guarantee your accelerated progression and a fabulous windsurfing experience. Simon and his team use the proven Windwise Skills Training System and specific exercises and drills to create a relevant and intuitive learning system to immediately enhance your level and enjoyment of our great sport!
Simon and his team say "We'd love to see you on the water, improve your windsurfing and give you an exceptional windsurfing experience!"

About Simon Bornhoft Windwise
- Coach Of The Year
- Windsurfing Hall of Fame
- Owner of Windwise - Bespoke coaching, holidays and unique windsurfing experiences
- Creator of Royal Yachting Association National Windsurfing System
- Technique Editor Windsurfing UK Magazine
- Contributor to Spanish/Polish/Czech/Russian/Dutch windsurfing magazines
London Olympic BBC Windsurfing Commentary
- Author of 4 windsurfing books and 2 video ebooks
- Ex-National Champion
- Ex-World Endurance Champion
Opening Times
Contact to find out course dates
(1 Jan 2023 - 31 Dec 2023)
Map & Directions

Click to Activate
View Map