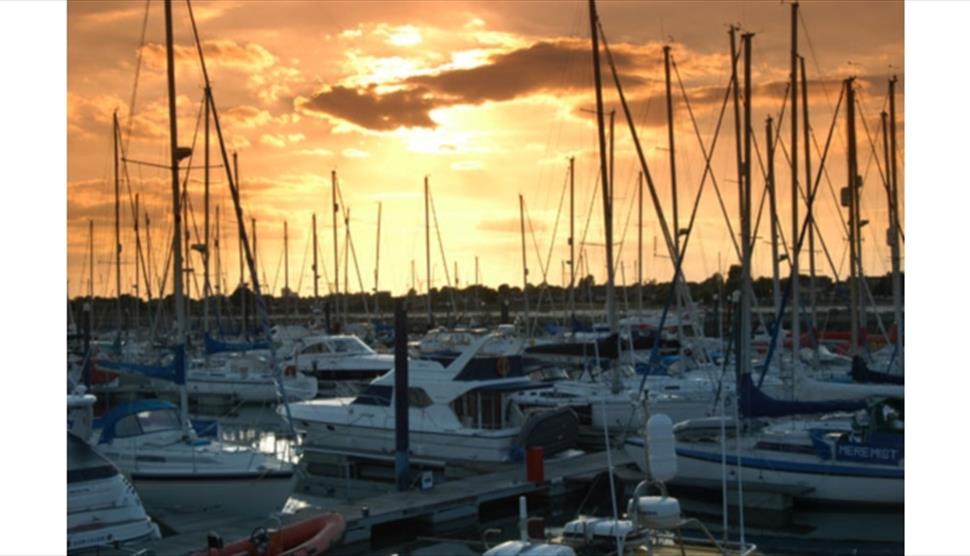 About
Southsea Marina sits on the threshold of the Solent, its relaxed and friendly atmosphere a sanctuary for yachtsmen to escape the crowds. It is a hideaway from the busy cruising grounds of the Solent and place where boat enthusiasts relax; enjoying its special camaraderie. Located on the Eastney Peninsula in Langstone Harbour, Southsea Marina provides wet and dry berthing for up to 300 boats.
Head round Eastney Peninsula and within 15 minutes you are in the Solent, ready for day trips to the Isle of Wight or further afield. Alternatively, discover the sheltered delights of Langstone Harbour. If you love days out on the water, Southsea Marina's South Coast location is perfect for you; the Solent is just 15 minutes away, making travelling to the Isle of Wight, Portsmouth Harbour, Hamble or Lymington a breeze. Looking for a more relaxed boating experience? You won't be disappointed as there are the sheltered waters and tidal inlets of Langstone Harbour to explore, or Chichester Harbour with its spectacular countryside views and sandy anchorages.
Day trips aside, most boaters love spending time just relaxing on their boat in the laid-back atmosphere of this attractive marina; breakfasting in the Marine Bar and Café, enjoying Premier's luxury facilities or sampling the culinary delights of the Indian subcontinent in the Bombay Bay restaurant. When you feel that you would like to stretch your legs, the Hayling Ferry and the gorgeous sandy beaches of Hayling Island are just a short distance away or, for real tourist attractions, you can always head to the funfair at Southsea Seafront, go for a swim at the Pyramids Leisure Pool or opt for the outlet shops, restaurants, multiplex cinema and nightclubs of Portsmouth's Gunwharf Quays.
The excellently equipped marina has first-class facilities with a fully serviced boatyard to handle all your needs. There are CCTV cameras and guard patrols, on-site bar and restaurant, modern toilet and shower block, and 24-hour diesel and petrol.
Opening Times
Southsea Marina
(1 Jan 2020 - 31 Dec 2020)
* See website for opening hours
Map & Directions

Click to Activate
View Map
PARKING
Drop-off point for guests immediately outside the main entrance
Parking provided for visitors
Route from the parking area to the nearest public entrance is:
ACCESS TO PUBLIC AREAS (Displays, exhibits, rides etc)
Level access (i.e. no steps or thresholds) or access by a ramp or lift to the:
public toilet suitable for visitors who use a wheelchair
CAFETERIA / RESTAURANT
Level access (i.e. no steps or thresholds) or access by a ramp or lift to the:
GENERAL
Facilities for service dogs
yes
Non-smoking policy throughout the attraction
There is an audible alarm system
This information is self-assessed; therefore we accept no liability for its accuracy. Please contact the venue for further information.