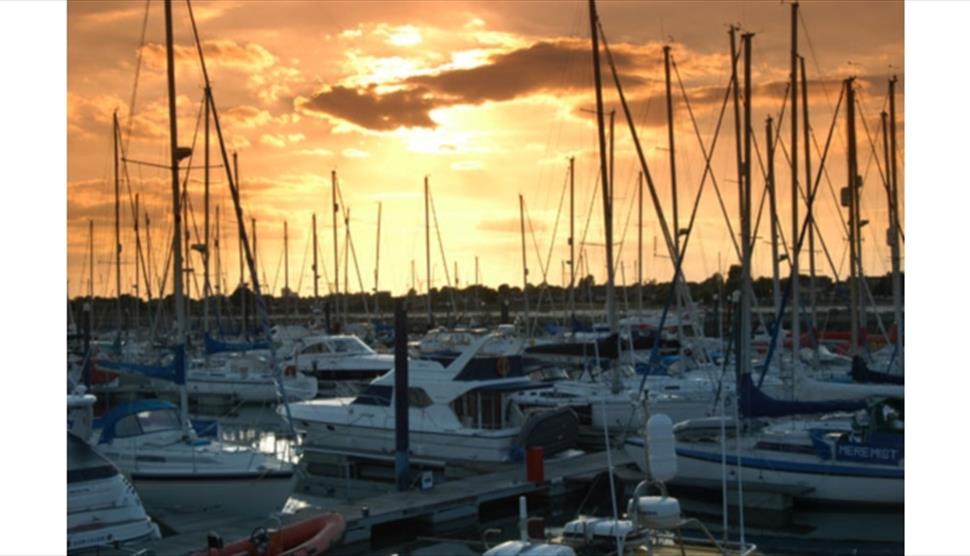 Southsea Marina
Fort Cumberland Road
Portsmouth
Hampshire
PO4 9JR

About
Southsea Marina sits on the threshold of the Solent - its relaxed and friendly atmosphere a sanctuary for yachtsmen to escape the crowds. It is a hideaway from the busy cruising grounds of the Solent and place where boat enthusiasts relax; enjoying its special camaraderie.
Head round Eastney Peninsula and within 15 minutes you are in the Solent, ready for day trips to the Isle of Wight or further afield. Alternatively, explore the sheltered delights of Langstone Harbour.
The excellently equipped marina has first-class facilities with a fully serviced boatyard to handle all your needs. There are CCTV cameras and guard patrols, on-site bar and restaurant, modern toilet and shower block, and 24-hour diesel and petrol.
Opening Times
Southsea Marina
(1 Jan 2019 - 31 Dec 2019)
* See website for opening hours
Map & Directions

Click to Activate
View Map
PARKING
Drop-off point for guests immediately outside the main entrance
Parking provided for visitors
Route from the parking area to the nearest public entrance is:
ACCESS TO PUBLIC AREAS (Displays, exhibits, rides etc)
Level access (i.e. no steps or thresholds) or access by a ramp or lift to the:
public toilet suitable for visitors who use a wheelchair
CAFETERIA / RESTAURANT
Level access (i.e. no steps or thresholds) or access by a ramp or lift to the:
GENERAL
Facilities for service dogs
yes
Non-smoking policy throughout the attraction
There is an audible alarm system
This information is self-assessed; therefore we accept no liability for its accuracy. Please contact the venue for further information.