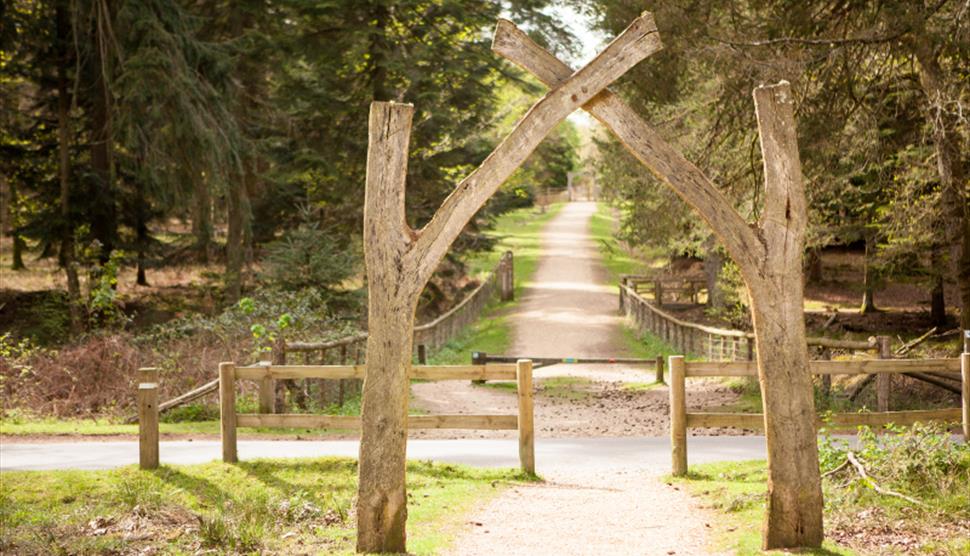 Tall Trees Trail Walk Blackwater
Rhinefield Ornamental Drive
Brockenhurst
New Forest
Hampshire
SO42 7QB

About
Discover the remarkable firs and redwoods that were planted in the late 1850s to create the Rhinefield Ornamental Drive. Walking the circular 'Tall Trees Trail' will take you through an impressive section of the drive amongst towering Douglas fir and mighty redwoods.

The path is a flat and fairly smooth gravelled surface with frequent resting places and no gates.

To start the trail from Blackwater car park, go under the carved oak archway and cross over the Rhinefield Ornamental Drive. The trail starts a short distance up the gravel track on your right.

A long the trail you will encounter the biggest trees in the New Forest – the giant , also known as the Wellingtonia. The giant sequoia tree can grow to be the largest living thing on earth.

Continue along the trail and keep your eyes open for roe deer. Roe deer are native to the New Forest and often seen in the beech woodland on your left. Eventually you will reach Brock Hill car park.

To continue following the trail you need to cross back over the road. Now you will be heading back down the Rhinefield Ornamental Drive towards Blackwater car park on the opposite side of the road.

Distance: The Tall Trees Trail is roughly 1.5 miles in length.

Car Parking: Either Blackwater or Brock Hill car parks. SO42 7QB

Download the routes below (PDF).
Map & Directions

Click to Activate
View Map