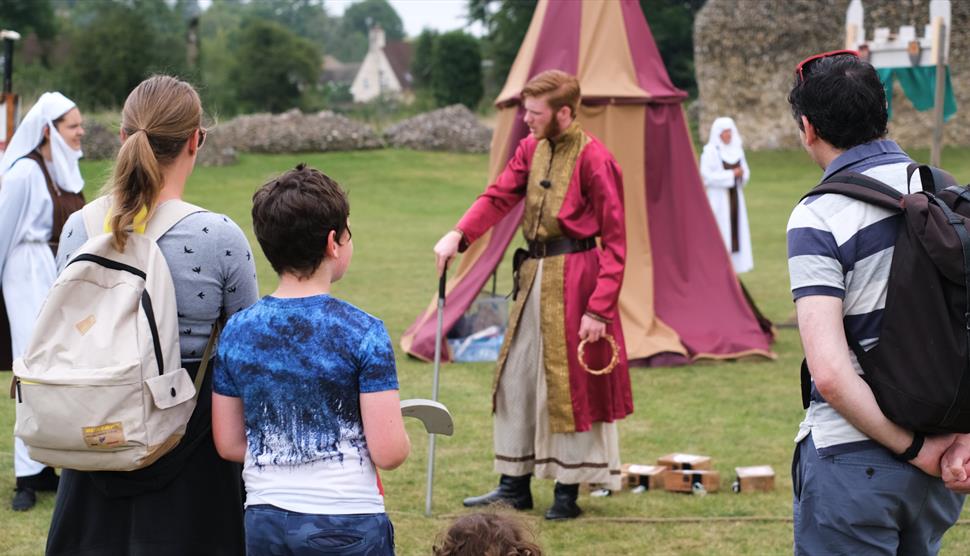 About
This Spring come and play a new, exciting, covid friendly, outdoor adventure game at Titchfield Abbey with a group of family members, work colleagues or friends.

Adventure Out! is a new game concept that offers outdoor, escape room style games at historical sites all across England such as medieval castles, forts, abbeys, Roman amphitheatres and many more unique locations.

At Titchfield Abbey, it's 1647 and King Charles 1, who has been arrested for treason, has managed to escape his shackles and flee to Titchfield Abbey, disguised in rags.

The King had previously been an honoured guest at Titchfield Abbey - gifting a bejewelled golden necklace to the wife of Thomas Wriothesley, a family who had owned and transformed the property into a magnificent Tudor mansion following its sale in 1537. Now he needs to find the precious necklace to use as a bargaining tool for a safe passage across the Solent to the sanctuary of the Isle of Wight.

But the prized jewellery is nowhere to be seen and the clock is ticking. Parliamentarian forces are advancing towards the abbey and King Charles' liberty is at stake once again.

Your group's mission is to aid the King's getaway plan and search for the missing necklace. You have one hour to explore the abbey grounds , follow a series of clues and retrieve the necklace, or else face the judgment of the ruthless Parliamentarian forces.

Do you have what is needed? Will you successfully complete the game and find the jewellery? Book now to find out if you are up to the challenge!

To be aware that COVID-safety will be paramount, with all activities outside and all clues and props cleaned and sanitised after every game. Sizes of groups will adhere to Covid restrictions.
Opening Times
Sorry, this event has passed
Map & Directions

Click to Activate
View Map