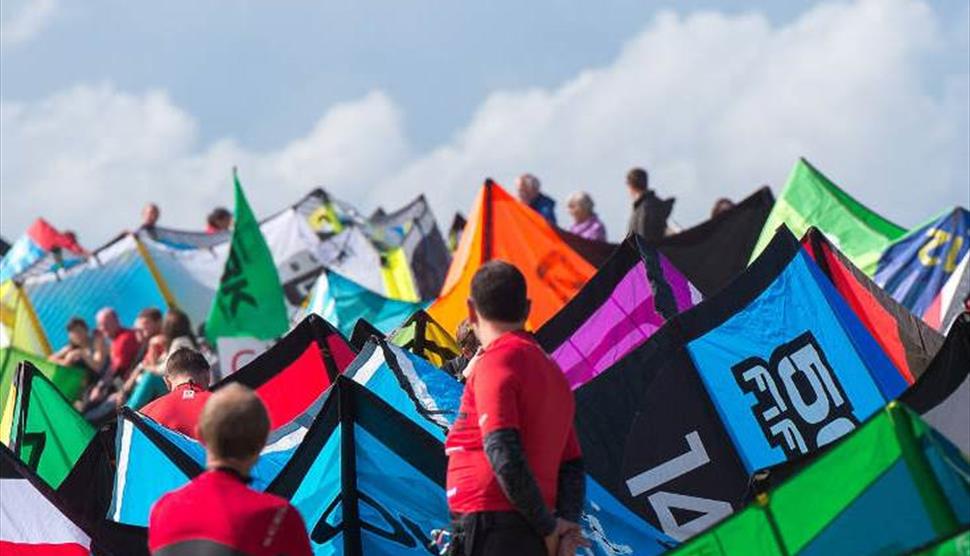 About
The Kitesurfing Armada is a unique kitesurfing festival held on Hayling Island, bringing the kitesurfing community and general public together from 21 - 23 June 2019 for one fantastic weekend of kiting, live music, fundraising and entertainment! This event is the biggest kitesurfing and live music event in Europe!
The 2019 Festival will have something for everyone. Whether you want to kitesurf every hour of the day, or just chill out with a beer and watch all the live music, enjoy the family activities and grab some food and beer - the festival has you covered. Everyone is welcome! The festival has been voted Best UK Kitesurfing Event for 3 years in a row, and has raised over £200,000 for charity.
The festival is free to attend, with just a charity donation on the door requested to support the event charity partners.
Make a weekend of it and stay in the camping and campervan area.
So just head on down and get involved!
On the Water
- Freeriding at CBK beach
- The British Kitesurfing Championships Big Air competitions
- Youth Kitesurfing and Coach Zone
- Meet and ride with Pros Lewis Crathern, Aaron Hadlow and more
- Beginner taster sessions
- And more
The Festival
- Massive brands marquee
- Ringwood Bar and Pub with local craft ales and beers
- Armada food court
- Local Produce
- Pro BMX displays
- Circus skills zone
- Slackline zone
- Horizon leisure family zone
- Chill out area
Live Music
Friday
DJ Ethan Owen, Paige Brooker, Saving koko, Mike Keating, South Coast Collective, Groove City and more late night parties and guest DJ's.
Saturday
Devin Jade, Colour of the Jungle, The Silhouettes, Restless (Kingz of Leon), Choose 90s Presents Filta, DJ Ethan Owen and more late night parties and guest DJ's.
Sunday
Alice Milburn, Wren, Dlugokecki the Southerlies, UVG Urban Vocal Group.
Map & Directions

Click to Activate
View Map