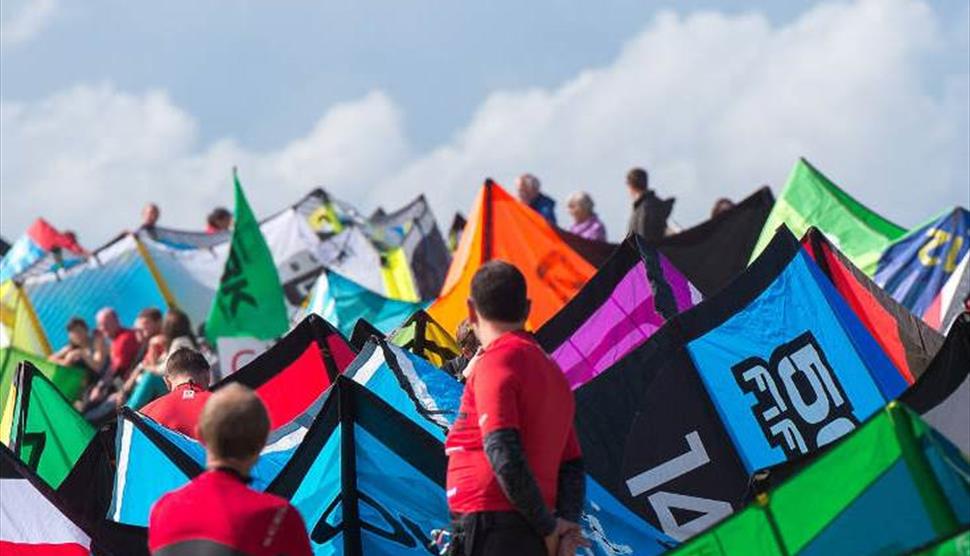 About
The Kitesurfing Armada is a unique kitesurfing festival held on Hayling Island, bringing the kitesurfing community together on 21 - 23 June 2019 for one fantastic weekend of kiting, music, fundraising and record breaking. This event is the biggest kitesurfing and live music event of the year. To date the event has broken 5 GUINNESS WORLD RECORDS™ and raised over £160,000 for charity.

the 2019 Kitesurfing Armada Festival to have something for everyone! Whether you want to kitesurf every hour of the day, or just chill out with a beer and watch all the live music, the festival have you covered. A fantastic weekend of kiting, live music, fundraising, family activities, camping and more. Everyone is welcome! The festival has been voted Best UK Kitesurfing Event for 3 years in a row, and has raised over £200,000 for charity.

The festival is free to attend, with just a charity donation on the door requested from anyone not kiting in the event. So just head on down and get involved.

More 2019 details coming soon...
Opening Times
Taking place
(21 June 2019 - 23 June 2019)
Map & Directions

Click to Activate
View Map