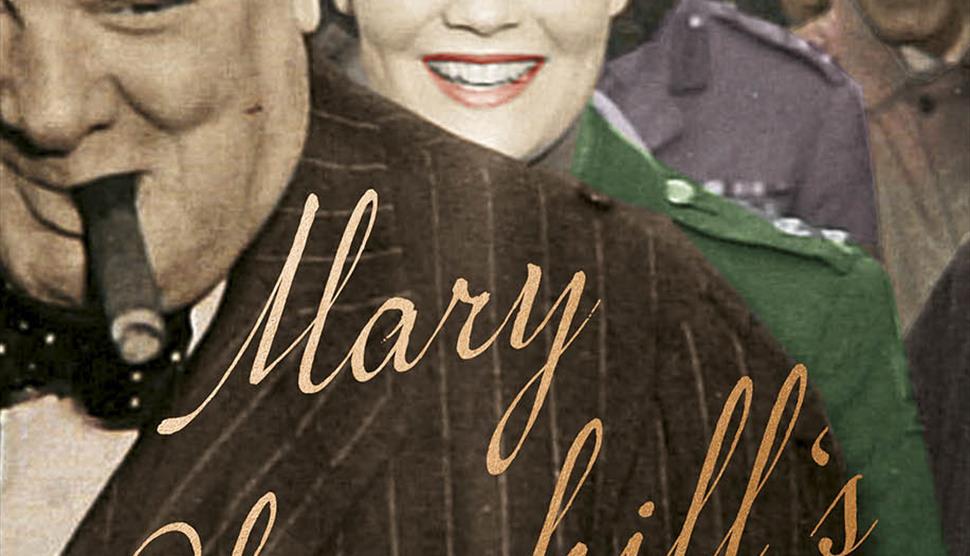 About
Join legendary journalist Emma Soames – former editor of the Literary Review, Tatler, Saga, ES and Telegraph magazines – discuss her new book on her mother, Mary Churchill (Winston's daughter) and her wartime diaries.

Recently joining the collections of the Churchill Archives Centre and much of which has never been published, the diaries provide a unique, front-row view of the great events of war, as well as exchanges and intimate moments with her father.

But they also show an impulsive and spirited writer, full of coming-of-age self-consciousness and joie de vivre, untrammelled by hindsight or self-censorship or nostalgia.

In 1939 seventeen-year old Mary found herself in an extraordinary position at an extraordinary time: it was the outbreak of the Second World War and her father, Winston Churchill, had been appointed First Lord of the Admiralty; within months he would be Prime Minister.

The young Mary Churchill was uniquely placed to observe this remarkable historical moment, but they also capture what it was like to be a young woman during wartime. From aid raid sirens at 10 Downing Street to seeing action with the ATS, from cocktail parties with presidents and royals to accompanying her father on key diplomatic trips, Mary's wartime diaries are full of colour, rich in historical insight, and a charming and intimate portrait of life alongside Winston Churchill.

Tickets can include a signed copy of the new hardback book, 'Mary Churchill's War: The Wartime Diaries of Churchill's Youngest Daughter' edited and introduced by Emma Soames (published by Two Roads £20.00rrp).

The Screening Room Bar will open at 6.15pm.

Due to high demand, our pre-screening Earth menu in Marle Restaurant (three-course fixed set menu as explained below) at 5.30pm needs to be reserved in advance. If you would like to book a table, please email restaurants.reservations@heckfieldplace.com

Bound by the rhythm of the seasons, our restaurants are fuelled by the biodynamic Market Garden and organic Home Farm. From gluts to unloved bits like beetroot tops, we hope not to waste an ounce of produce.

This daily-changing menu – echoing our Culinary Director Skye Gyngell's ground-breaking Scratch menu at Spring in London – features elegantly simple, delicious food using ingredients that otherwise might have been overlooked.

Being inspired by what we have to hand means we cannot alter the early evening menu on the night. If you have any dietary requirements or allergies, we suggest you order from the a la carte menu of the day.
Opening Times
Sorry, this event has passed
Map & Directions

Click to Activate
View Map