The changing colours of the trees, the crisp countryside walks and not forgetting the cosy pub lunches – autumn is a wonderful time of year to discover Hampshire. From fantastic firework displays and haunting Halloween half-term events to the best places to go to kick up the leaves – you will find plenty of things to experience in Hampshire in Autumn.
Autumn is an exciting time to take a trip to Hampshire as it is a little quieter than the summer months but as you will see from our guide below, there is still so much to see and do!
Pannage in the New Forest

The best places to see Autumnal Colour

The best pubs and restaurants to visit

Cosy Autumn Accommodation

Bonfire night and Firework Displays

Autumn Photography Competition – coming soon!

Hampshire's Best Attractions to visit in Autumn

Dog-Friendly places to visit

Autumn Spa Breaks

Getting to Hampshire
Hampshire comes alive with colour during the autumn months, and it is the perfect time to explore our two National Parks and countryside. Here is our guide to beautiful autumnal walks, scenic bike routes, cosy country pubs, luxury places to stay and top attractions to explore in Hampshire this Autumn.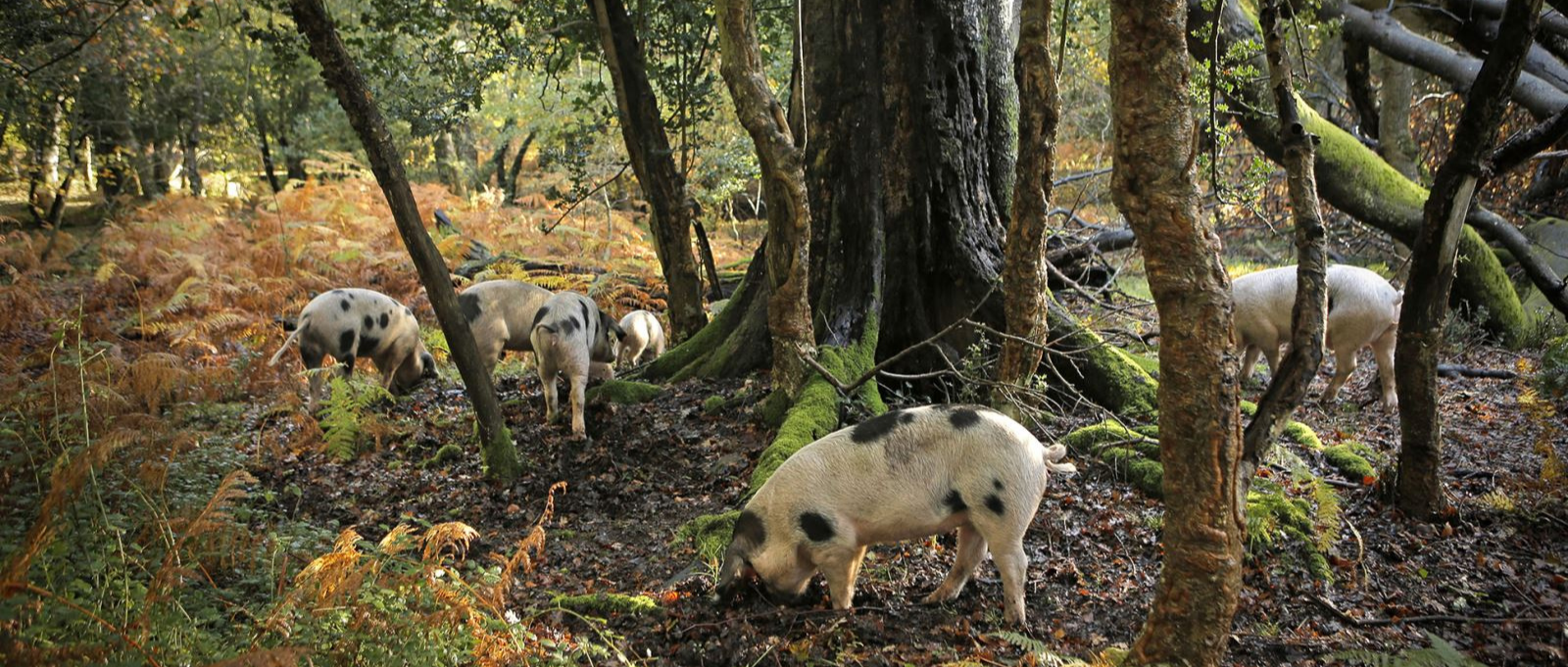 Pannage in the New Forest
Something spectacular happens in the New Forest every September that few people know of. As you are probably already aware, the New Forest is well known for its roaming cattle and of course the iconic New Forest ponies, but in September another animal is permitted to discover the beauty and tasty treasures of the Forest, the humble pig!
Pannage, also known as Common Mast, is the practice of allowing Commoners to free their domestic pigs and piglets to roam the Forest floors to eat the acorns and nuts that have fallen from the trees. Pannage season beings on Monday 13th September until Sunday 14th November. Want to know where the best place to see Pannage in the New Forest? Click on the link below to find out more!
Pannage in the New Forest
Discover more about The New Forest in Autumn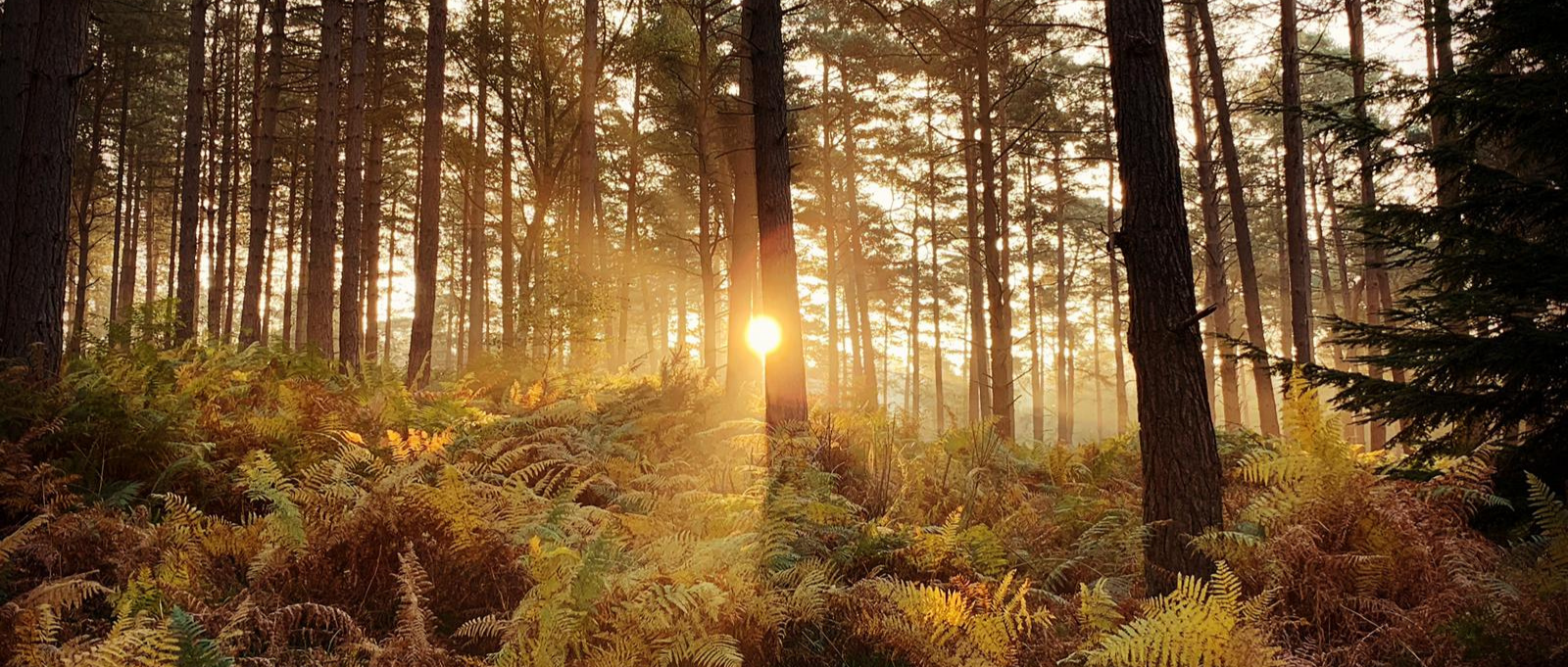 The best places in Hampshire to see Autumnal colour
Hampshire is one of the best destinations in the UK to see the seasonal changes to the flora and fauna of the county. Autumn is a magical time of year to explore our two National Parks, quaint villages and colourful cities. Here are just a few suggestions for the best places to see the earthy tones of Autumn in Hampshire;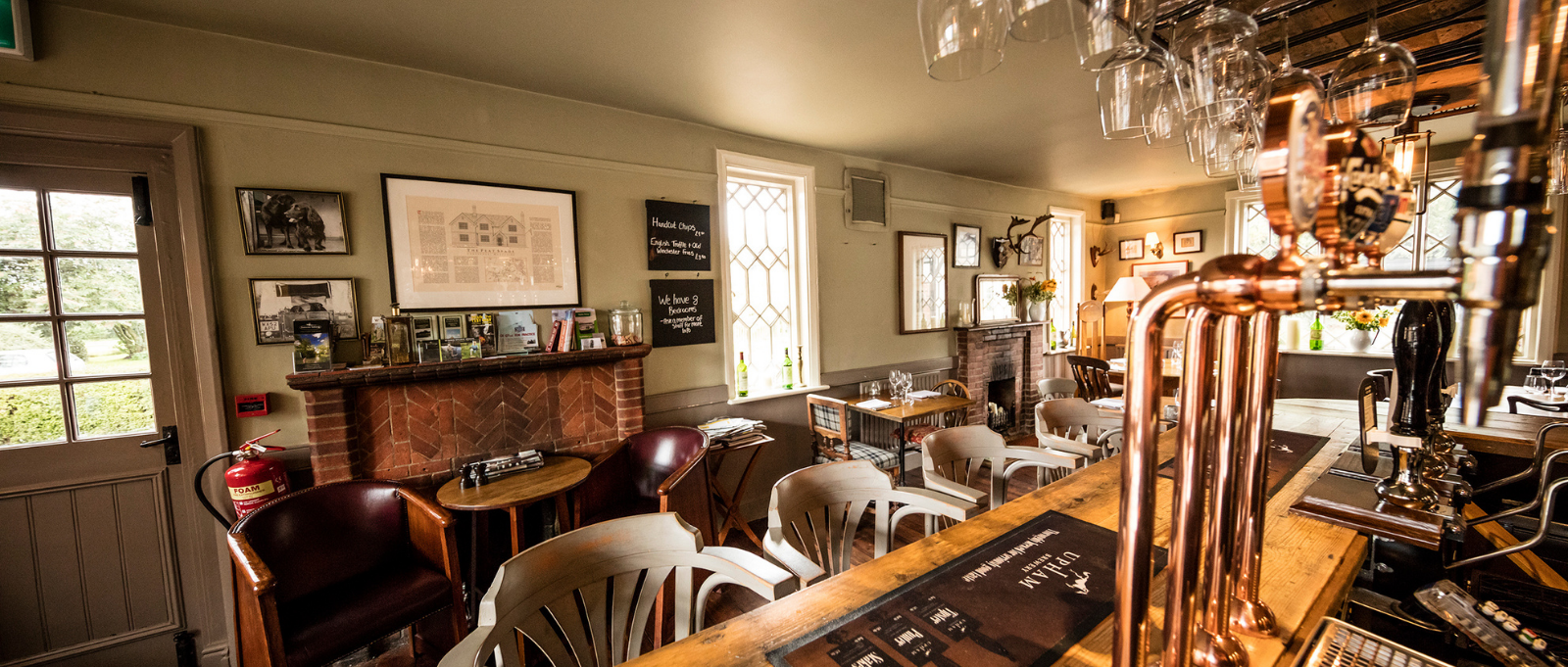 The best pubs and restaurants to visit in Hampshire this Autumn
Hampshire is a county well known for its excellent selection of local produce, fine-dining restaurants, friendly cafes, and cosy pubs for you to experience this autumn.
Discover delicious food and drink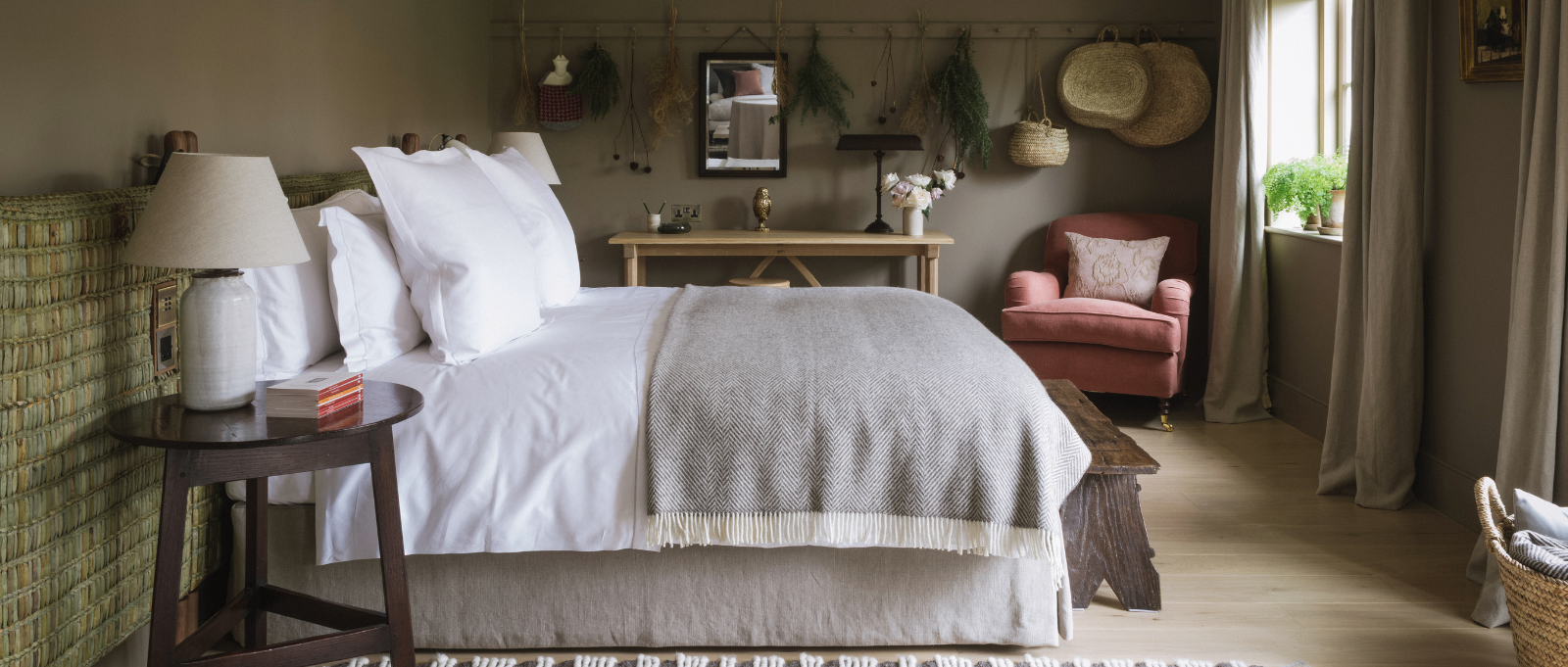 Cosy Autumn Accommodation in Hampshire
Why not make your October half term trip to Hampshire extra special by extending your stay for a few days! Hampshire is home to a whole host of hotels, B&Bs, cottages and self catering accommodation to suit all budgets.
See all accommodation in Hampshire
See hotels in Hampshire
See self-catering accommodation in Hampshire
See B&B in Hampshire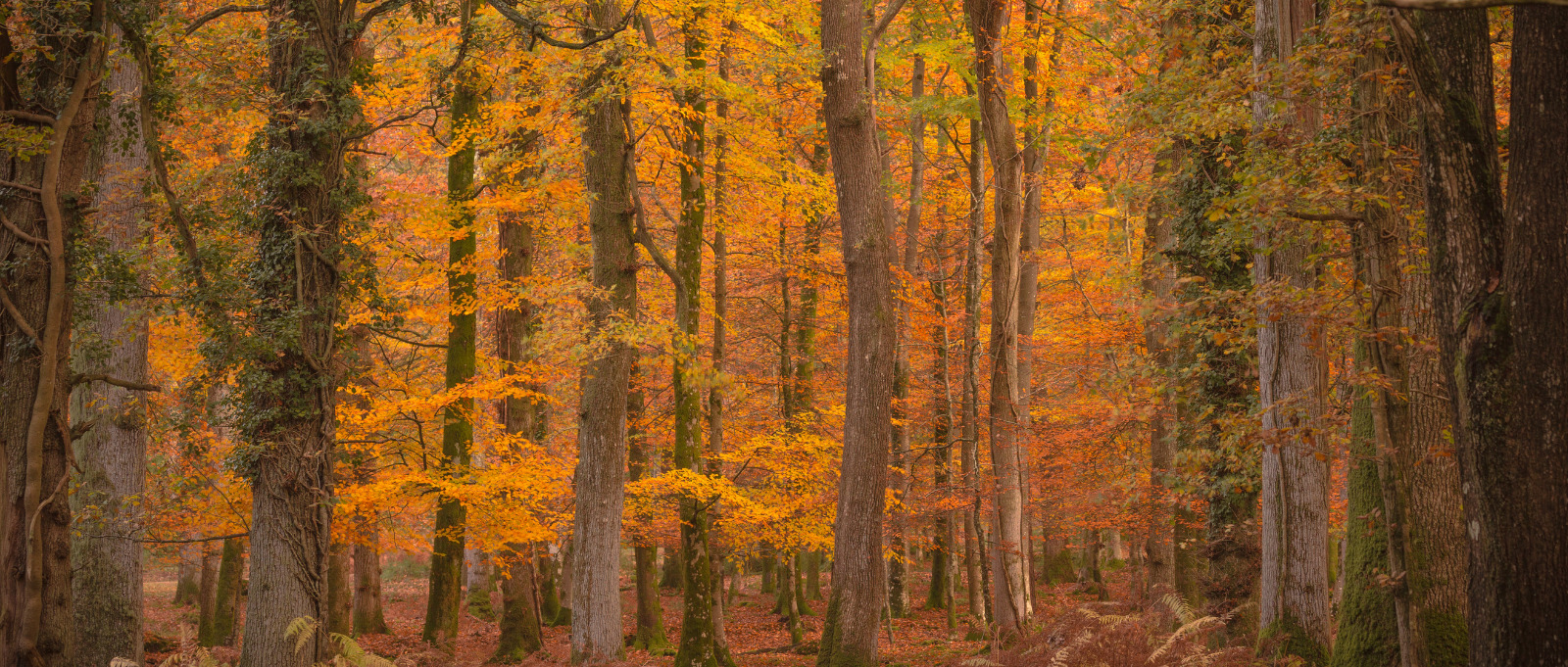 Visit Hampshire's Autumn Photography Competition – coming soon!
Our Autumn moments photography competition is a fantastic opportunity for photographers of all ages and capabilities to show off their talent. Our competition will be launching soon, so be sure to check back on this page in the coming weeks to find out more information.
See our previous competition entries and winners here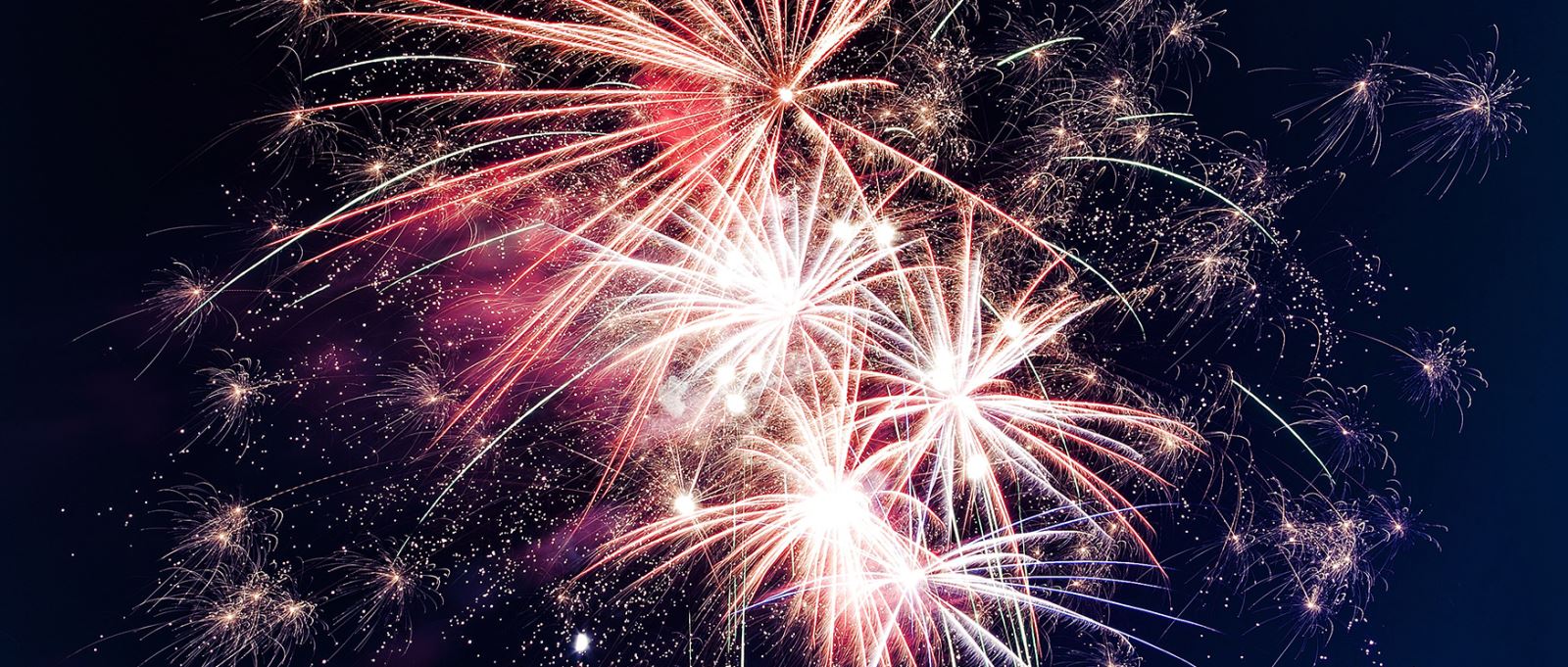 Bonfire Night and Fireworks Displays in Hampshire
Hampshire has some of the best fireworks displays on the South Coast. Discover our ultimate guide to Bonfire Night and fireworks displays across Hampshire and plan which displays you and your friends and family will be attending. Don't forget to wrap up warm!
See our ultimate guide to Bonfire and Fireworks displays in Hampshire


Hampshire's Best Attractions in Autumnn
There's plenty of moments to be created at Hampshire's attractions. Dare to walk across the glass floor suspended 100m up from sea level at Emirates Spinnaker Tower, a great attraction whatever the weather.
See our Top 10 Guide to Rainy Days
Discover Family Attractions in Hampshire

Dog-Friendly places to visit in Hampshire
Autumn moments wouldn't be the same without your four legged friend so don't leave them at home. Hampshire is home to a number of dog friendly attractions, accommodation and places to eat. Man's best friend will love the open space of the two National Parks.
Find out more about dog friendly places in Hampshire
See all dog friendly accommodation in Hampshire

Spa Breaks
Take a moment for yourself and head to Hampshire for a spa break. With spas scattered across the county in both city, coast and countryside locations you will be sure to unwind from everyday life.

Getting to Hampshire
By Road
Hampshire is the perfect place for an autumn break, plus its easy to get here by road with quick access to the M3, M27 and A3.
New Forest: 1hr 45 from London
South Downs: 1hr from London
By Rail
With an extensive rail network across Hampshire getting here by train couldn't be easier.
Best trains stations for New Forest
Brockenhurst: 1hr 30 from London Waterloo
New Milton: 1hr 40 from London Waterloo
Beaulieu Road: 1hr 40 from London Waterloo
Best train stations for South Downs
Winchester: 1hr from London Waterloo
Alton: 1hr 10 from London Waterloo
Petersfield: 1 hr from London

Don't forget to tag us in your autumn snaps of Hampshire on Instagram by using #VisitHampshire for a chance to be featured!