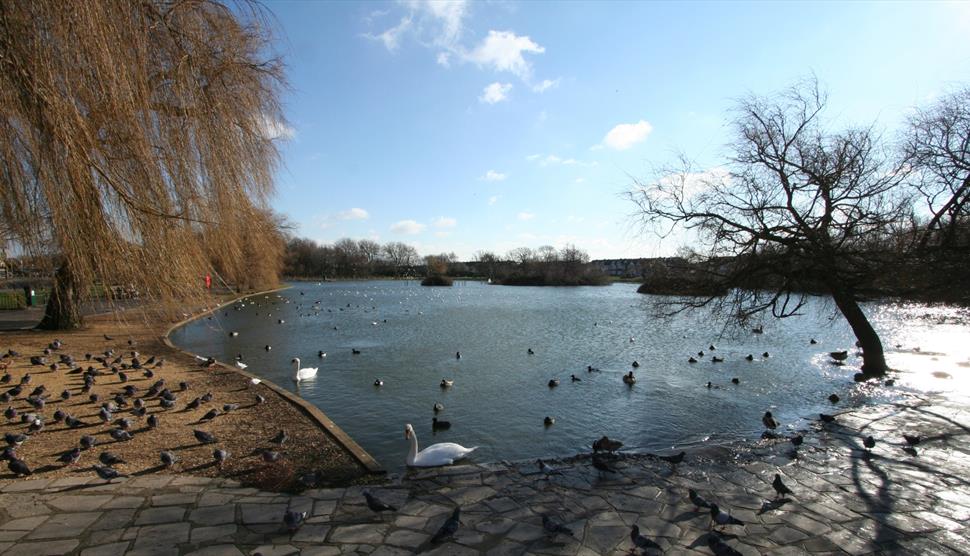 About
Baffins Pond (at 4.35 hectares) is home to a host of wild fowl and ducks, as well as established reed beds. Also, there's a sand pit and play area, which includes accessible play equipment. Grain to feed ducks can be purchased from shops nearby.
The pond's main attraction is the large number of ducks and other wild fowl that people of all ages come to feed. Please only feed the birds grain - it is essential for the well-being of the birds and to maintain a healthy Baffins Pond.
There are established reed beds and other water plants helping to create a diverse habitat to encourage a wider range of flora and fauna.
The site has recently been upgraded to include accessible equipment such as play panels, a sand table and disabled swing seat. Close to Baffins Pond's play area is a basketball court and Goals, for 5-a-side football.
An old compound has been transformed into a base for the Baffins Pond Association, which involves the local community in organised events and projects.
Opening Times
Open All Year
(1 Jan 2022 - 31 Dec 2022)
Map & Directions

Click to Activate
View Map
PARKING
Parking provided for visitors
within about 50 metres of the attraction
Route from the parking area to the nearest public entrance is:
ACCESS TO PUBLIC AREAS (Displays, exhibits, rides etc)
Level access (i.e. no steps or thresholds) or access by a ramp or lift to the:
public toilet suitable for visitors who use a wheelchair
GENERAL
Routes / pathways throughout the attraction suitable for visitors with limited mobility
Seating available throughout the attraction at appropriate intervals, for visitors with limited mobility
This information is self-assessed; therefore we accept no liability for its accuracy. Please contact the venue for further information.