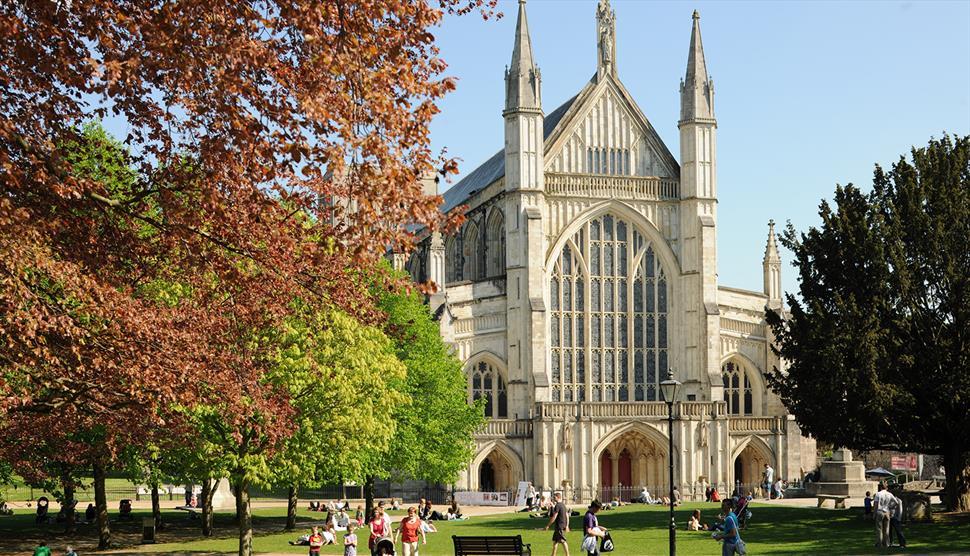 The Clarendon Way
Winchester or Sailsbury
Hampshire

About
The Clarendon Way is a 24-mile, long-distance walking route that links two of the most beautiful cathedral cities in England. It stretches from Wiltshire in the west to Hampshire in the east. The way is named after Clarendon Park, once the site of Clarendon Palace, a royal hunting lodge for Norman kings. All that remains of this great country house today is a single flint wall.

The Way has been divided into four sections, each providing a good day out. Choose between watery valley meadows or high chalk downland with exhilarating views, cosy village pubs or vibrant cathedral cities, straight unswerving Roman Roads or meandering woodland paths.
The route is way marked with a green logo. You can do the route from wither direction and can be walked in sections or in one go.

Sections:
Salisbury to Clarendon Palace
Clarendon Palace to Broughton
Broughton to Oliver's Battery
Oliver's Battery to Winchester

Distance: 24 miles

The route can been downloaded below (PDF).
Map & Directions

Click to Activate
View Map