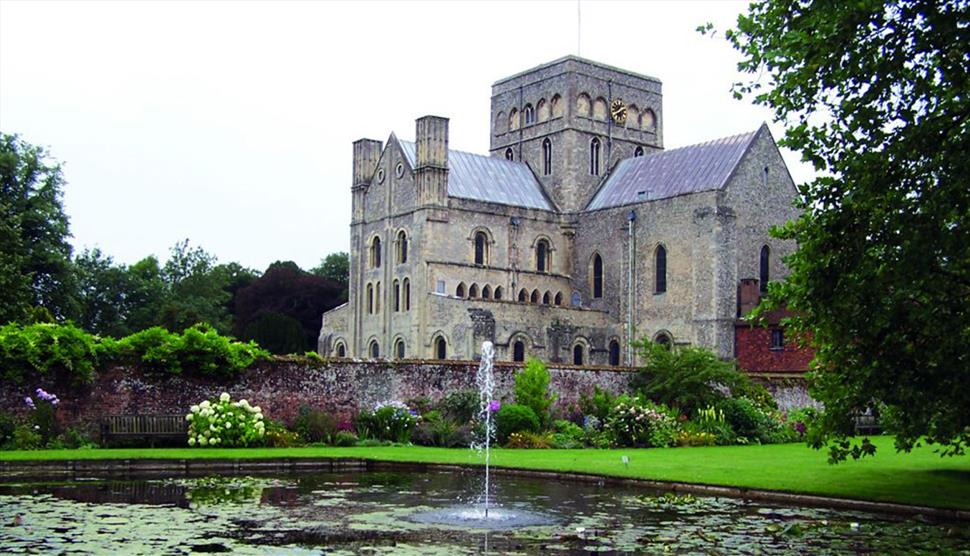 About
History and hospitality in a serene and picturesque setting. The Hospital of St Cross is a beautiful group of Grade I listed buildings dating from 1132 and is home to 25 Brothers.

Visitors can admire the medieval architecture, absorb the quiet calm in the fine transitional Norman church, explore the beautiful flower gardens and explore the Wayfarer's Dole, which is a small beaker of beer and a morsel of bread. St Cross Hospital is one of the filminfg locations for BBC Two's Wolf Hall.

In the inner quad visitors may enter the Church, the Brethren's Hall and the Old Kitchen and from across the lawn can view the exterior of the Brother's quarters. By walking through the Tudor ambulatory, they may visit the Master's Garden, which also incorporates the Compton Garden.

The Hospital of St Cross is famous for its unique and ancient tradition of providing the Wayfarer's Dole. This is a horn of beer and a morsel of bread given to any visitor who requests it. The custom was founded by a monk from Cluny in France, whose holy order always gave bread and wine to travellers. The tradition still continues today. Visitors may request the Dole at the Porter's Lodge as they depart.

At the Lodge is also located the shop, selling attractive and original gifts, often in a medieval style, as well as cards and books.

In the outer quad there is a Tea Room in the Hundred Men's Hall. In mediaeval times up to a hundred poor men from the surrounding area were given food here each day. In fine weather visitors can also take tea and coffee at tables on the lawn. In the spirit of the charity, the tea room is staffed by volunteers, continuing a long tradition of local good will towards the Hospital.

St Cross is an easy walk along the river, 20 minutes from Winchester city centre. Ample free parking is available on payment of admission fee. Tickets are acquired at the Porter's Lodge under the arch.

Please check opening dates and times before visiting.
Opening Times
Open
(1 Jan 2021 - 31 Dec 2021)
* Summer: 1st April to 31st October - Monday to Saturday 9:30am until Sundays 5pm and 1pm until 5pm. Winter: 1st November to 31st March - Monday to Saturday 10:30am until 3:30pm and closed on Sunday except for church services.
Map & Directions

Click to Activate
View Map