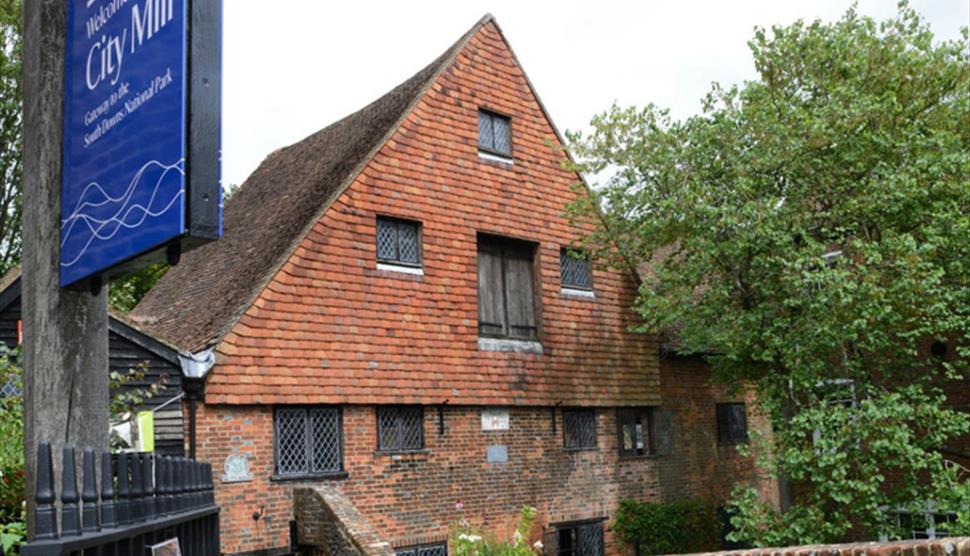 About
Winchester City Mill is a rare surviving example of an urban working corn mill, Winchester city mill is powered by the fast-flowing River Itchen, which can be seen passing underneath, thrilling our visitors. Rebuilt in 1743 on the site of a medieval mill, it remained in use until the early 20th century. The National Trust undertook an ambitious restoration project and the mill resumed grinding flour in March 2004.

Whilst under restoration, the mill's interpretation will extend to include information on the conservation work taking place. It is best for visitors to consult the City Mill's website for the most up to date information.

Exploring : Discover a millennium of milling history. Enjoy our weekend milling demonstrations. Have a go at milling flour using hand querns. Watch CCTV footage of Winchester's resident otters. Escape to the nearby Winnal Moors Nature Reserve. Programme of baking demonstrations. From April - September flour milling demonstrations every Wednesday, Saturday and Sunday 11am - 4pm.

Eating and shopping: Browse in our gift shop for gifts and books. Buy local produce, such as wine and beer, as well as a bag of our freshly milled wholemeal flour.
Opening Times
* 1st Jan – 3rd Nov 2019: 10:00 – 17:00
4th Nov – 24th Dec: 10:00 – 16:00
25th – 31st Dec: Closed

Please check Winchester City Mill's website for the latest opening dates and times

Map & Directions

Click to Activate
View Map