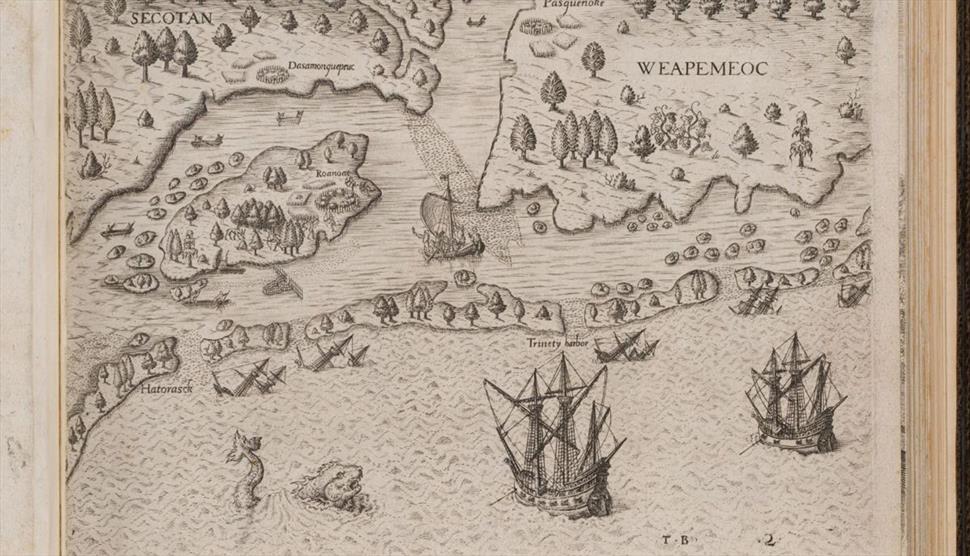 About
The library of Winchester College is home to several books relating to the history of America at the time of the Mayflower voyage. This display will include a copy of Thomas Hariot's, A briefe and true report of the new found land of Virginia (1590), which is illustrated with some of the earliest depictions of native American peoples, and George Sandys version of Ovid's Metamorphoses (1626), which has a good claim to be the first work of English literature written in North America.

The highlight is an example of the second edition (1685) of John Eliot's translation of the Bible into the Algonquian language. The copy at Winchester was given to the College in 1690 by Samuel Sewall, an important figure in the Massachusetts Bay Colony and one of the judges at the Salem witchcraft trials.

Free admission.

For more information and to plan your visit please see Winchester College's website.
Opening Times
Takes Place

(22 Apr 2020 - 11 Oct 2020)

Day
Times
Monday - Sunday

14:00

- 16:00
Map & Directions

Click to Activate
View Map