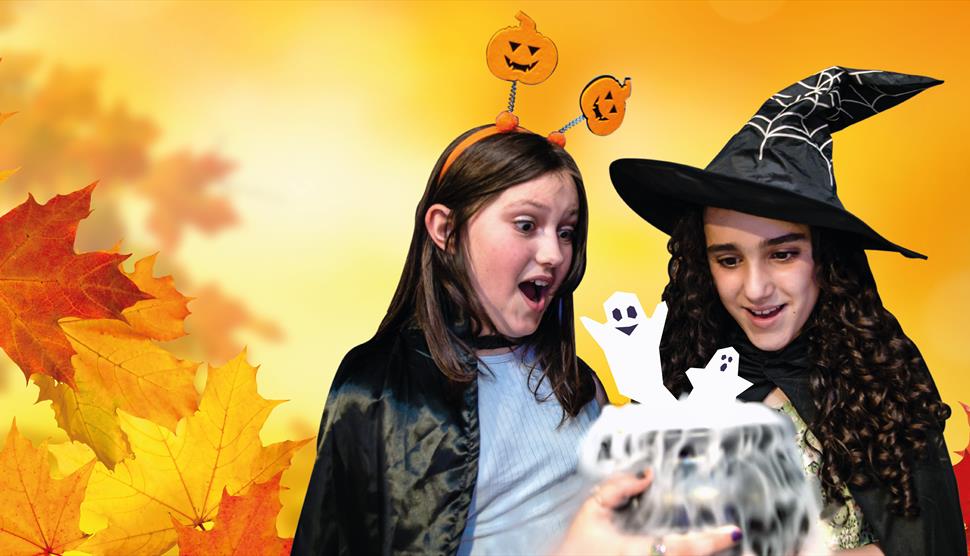 About
This trick or treat season will be full of science treats!

We're swapping spooky scares for frightfully fun science with all of this included:
- Join Skully the Skeleton for a fiendishly fun trick or treat trail around the Science Centre.
- Trick or treat pocket science with our Inspirers
- Discover the science behind the oozes, squelches and gurgles of our digestive system in free live show, Can You Stomach It?
- Let's not forget about the explosive live science demos and two floors of hands-on exhibits.

And, every day during October half term (20th to 30th October) we'll be hosting the mini monster disco at 4pm in Science Live!

Why not go on a Solar System Adventure, live presenter-led show, in our Planetarium? Or how about dicovering more in Galaxies, our second live Planetarium show of the season. And learn more about astonomers in subtitled film show, We Are Astronomers.
Opening Times
Sorry, this event has passed
Map & Directions

Click to Activate
View Map