Visit Hampshire (virtually) from the comfort of your own home and enjoy the many attractions, hotels and the places that you love. See the penguins at Marwell, watch the Meerkat antics at Paultons Park, take part in science experiments with Winchester Science Centre, enjoy the colourful blooms with Exbury Garden's virtual tours and much more!
Over the next few weeks as we will be updating this blog so you can discover the very best of Hampshire without leaving your home. Make sure you check back soon.
Head over to our social channels where we will be sharing images and videos, as well as fun facts about the county, offering an opportunity for people to enjoy Hampshire without leaving their own home.

We are encouraging people to join in by posting in their own favourite photos of Hampshire taken in the last year. Tag us on Instagram @VisitHampshire or use #VisitHampshire.
Here's a round-up of other opportunities to keep-up with news from Hampshire for the time being…


Animal magic at Marwell Zoo
Hampshire's Marwell Zoo - a140-acre wildlife park that is home to animals from endangered Amur tigers and white rhinos to giraffes and hippos - has created some fun online treats to keep the kids happy while they are at home. From 'how to draw a snow leopard' to colour-in tropical birds and Red Panda' spot the difference', animal themed activity sheets can be downloaded on its website for all ages.
Download your animal themed activities here: https://bit.ly/3dvwXPR
Plus check out the zoo's web cams, from its flamingo cam to a giraffe cam: https://bit.ly/3dIYjSI

Science Inspiration - Virtually with Winchester Science Centre
Hampshire's Winchester Science Centre, with the UK's largest standalone planetarium, may be temporarily closed, but its talented team of experts isn't letting that stop them from sparking curiosity in science. The Centre has come-up with some fun ways to keep families entertained and informed.
Head over to Winchester Science Centre's website for more details: https://bit.ly/2xHB8aI

Enjoy the thrill of Paultons Park from the comfort of your home
Missing your favourite Paultons Park rides? You can enjoy the thrill of Paultons' rides from the comfort of your own home. Soar through the sky on The Flight of the Pterosaur, reach speeds of up to 40mph on Velociraptor and hop on George's dinosaur adventure at Peppa Pig World.
Enjoy these rides and many more on Paultons Park's website: https://bit.ly/3c3XiCS
Don't forget to check in with Paultons' Meerkats on their live YouTube stream: https://bit.ly/2Xlxzls
Paultons' penguins also now have their very own live YouTube stream: https://bit.ly/3bj6bsi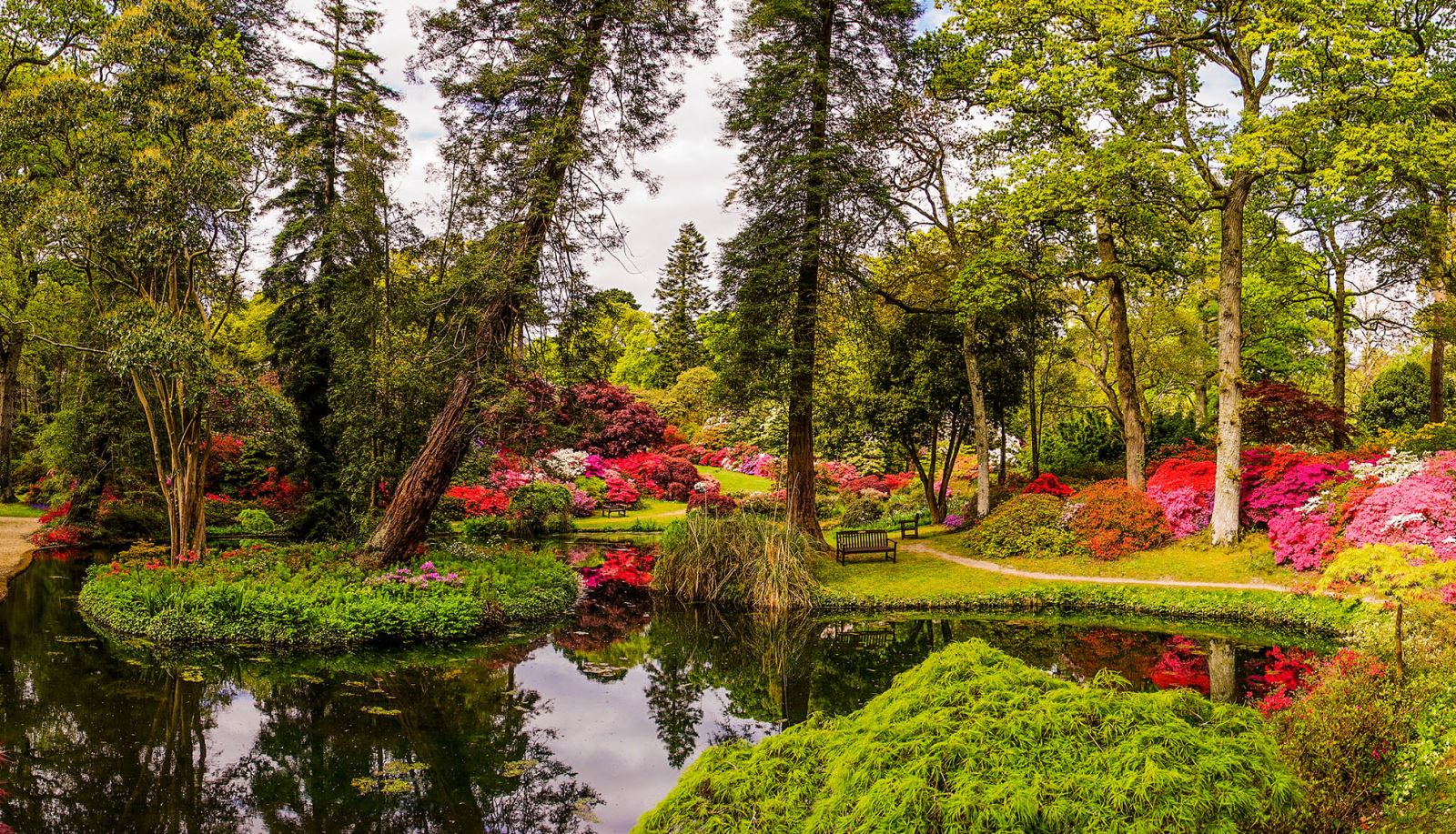 Exbury Gardens' gates 'still open' to the public for spring flower-packed virtual garden tours
The famous spring floral spectaculars at Exbury Gardens can still be seen in virtual garden tours being filmed and broadcast over Exbury's social media channels. Enjoy the renowned seasonal display of spring blooms from the comfort of your own home.
Exbury is packed with magnificent spring-flowering camellias, magnolias, rhododendrons and azaleas (some around 100 years old) as well as acres of daffodils and other bulbs. Behind the virtual garden tour camera is Marie-Louise Agius, great granddaughter of Exbury's founder Lionel de Rothschild.
Enjoy the virtual garden tours here: https://bit.ly/39RAOns

See Jane Austen's House new collection pieces online
Jane Austen's House has launched several short videos of some of their new collection pieces, which include a portrait miniature of Mary Pearson - the woman said to have inspired the character of Lydia Bennet in Pride and Prejudice; a series of miniatures of Austen family friends, the Digweeds; and a modern handmade fan depicting Mr Darcy (looking very much like Colin Firth!). The short video snippets are featured on the brand-new website and give you the chance to see into Jane Austen's life while the House is closed to the public.
See the new collection pieces here: https://bit.ly/39S0Bvy

Virtual Cocktail Making with Bombay Sapphire Distillery
Every Friday on Bombay Sapphire Distillery's Facebook page they will be sharing a virtual cocktail masterclass so that you can make popular gin based cocktails at home.
See how to make a Tom Collins here: https://bit.ly/3by6fES
See Bombay Sapphire Distillery's Facebook page: https://bit.ly/3byokCP

Buy Now, Adventure Later with New Forest Activities
New Forest Activities - providing everything from river adventures in a Canadian canoe (including a chance to Paddle to the Pub), to archery and forest bushcraft - is offering 25% off its gift vouchers to use once we are all able to travel again. Vouchers are valid until the end of August 2021; but the offer is available only for the first 100 vouchers sold.
Find out more by visiting New Forest Activities Website here: https://bit.ly/2xsHJWn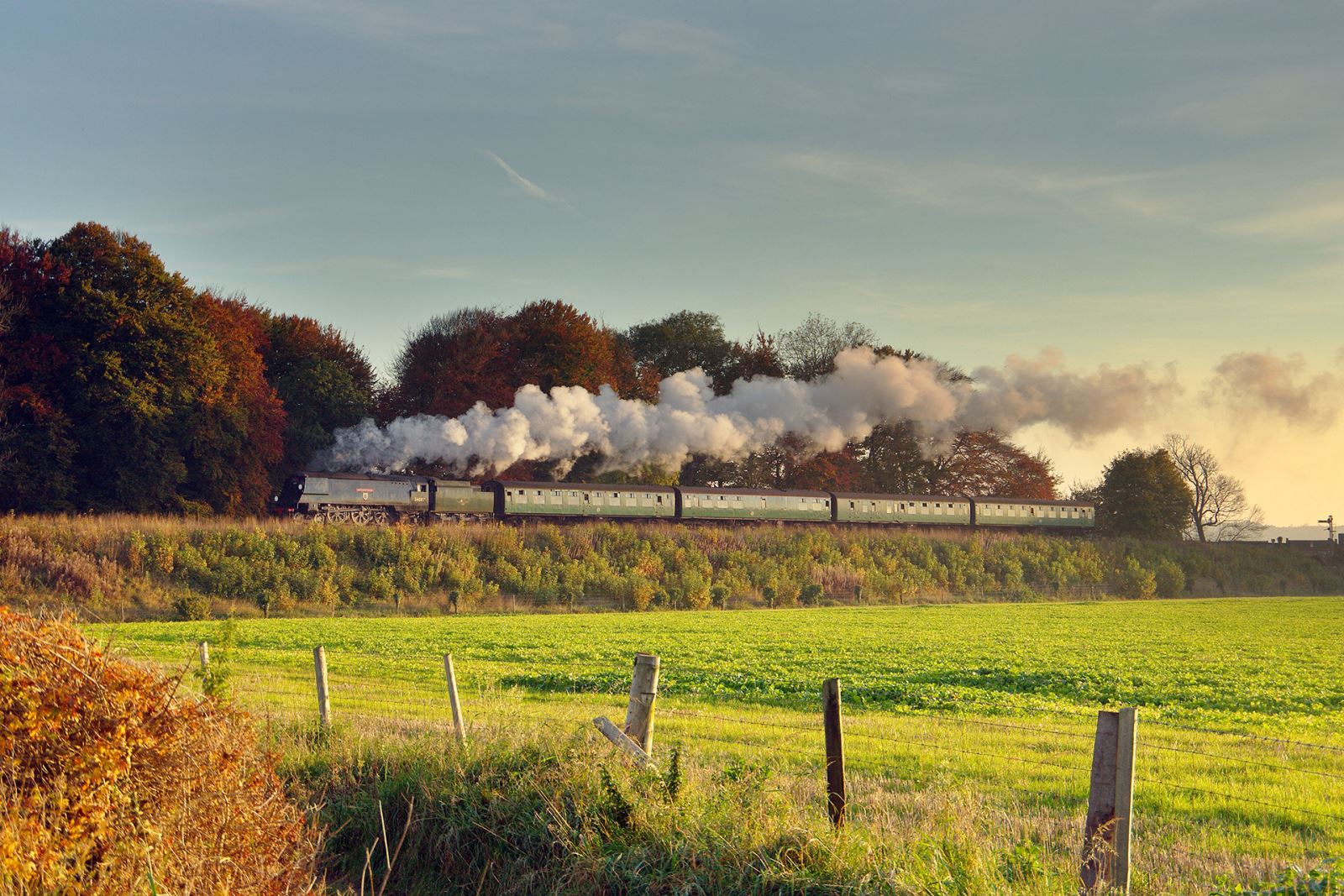 Take a (virtual) ride on the Watercress Line
Here's a treat for railway enthusiasts, take a trip on the fabulously named Watercress Line heritage railway from the comfort of your sofa. Rekindle the golden age of steam and take a virtual ride through the Hampshire countryside. The Mid Hants Railway is known as the Watercress Line thanks to its history of transporting watercress to London's markets in the industry's Victorian heyday.
Hop aboard here: https://bit.ly/3bjtaU1

Explore Portsmouth's D-Day Museum on a Virtual Tour
The D-Day Story is the only museum in the UK dedicated to the Allied Invasion in June 1944. It tells the unique personal stories behind this epic event and it can now been visited online through several virtual tours.
Part 1 – Preparations - https://www.youtube.com/watch?v=9WZKiIlywHQ
Part 2 – Ready to go - https://www.youtube.com/watch?v=x-JHgaTnH4s
Part 3 – D-Day - https://www.youtube.com/watch?v=ZvZSE9C1X8o
Part 4 – Battle of Normandy - https://www.youtube.com/watch?v=ln5ngTvjZ6E

Watch Hampshire's Otter Antics at Winchester City Mill
Although Winchester City Mill is in the centre of the city, it's a location alive with wildlife, including otters, now thriving after being re-introduced to the River Itchen in 1994. For a bit of calm reflection, how about watching these rare and elusive creatures online?
Catch a glimpse of the otters and discover more about their story here: https://bit.ly/3dG5taq

Cultural comfort from Hampshire with Hampshire Cultural Trust
Encompassing 23 venues, including museums and art galleries, Hampshire Cultural Trust is working on plans to bring the best of Hampshire arts and culture to those in self-isolation, working at home, caring for loved ones or just bored beyond belief! Recognising the arts and museums can lift spirits, they hope to deliver new cultural activity over virtual platforms, including social media channels live streaming exhibitions.
Find out more and start exploring here: https://bit.ly/2WFrfVq

Colour in Hampshire
Several of our top attractions have created fantastic colouring sheets for you to download, print and enjoy at home. Colour in Beaulieu's cars and vehicles, the Hawk Conservancy Trust's birds of prey, Army Flying Museum's aircraft, Marwell's animals and Seacity Museums's artifects.
Keep the children entertained with activity sheets from their favourite attractions:

Don't forget that over the next few weeks as we will be updating this blog so you can discover more ways to Visit Hampshire without leaving your home. Follow us on Instagram, Facebook and Twitter to stay up-to-date.
Related
0 Comments