If you're looking for fabulous things to do this summer, then look no further then Park Proms. Enjoy live music once again in the great outdoors with your loved ones! This is the event that we've all been waiting for - an unmissable experience featuring world-class artists and spectacular events in an outstanding location.

Taking place at the beautiful Broadlands Estate in Romsey, Hampshire, the event promises to be a wonderfully British spectacle featuring prolific artists and entertainment for you and your family. For those of you who don't know, Broadlands is a beautiful, historic, unique English estate and the perfect outdoor setting for a midsummer concert. The House and Parkland sit at the heart of this agricultural, residential and commercial community and the House is the home of the Mountbatten family.




Night one of the quintessential experience features performances by the prestigious Royal Philharmonic Concert Orchestra and special guests: The Welsh baritone, former boy soprano, television and radio presenter; Aled Jones & English mezzo-soprano, Laura Wright.. The world famous Royal Philharmonic Concert Orchestra is headlining Friday night and the 78-piece Orchestra will play a "Last night of the proms" styled concert with a number of pieces from some of the greatest films including Harry Potter, James Bond, Star Wars & Superman.

Park Proms are also now excited to announce a premium night of Pop Music, for night two at Broadlands, Saturday 28th August. With Park Proms being THE premier event on the South Coast, everyone has been waiting with abated breath for the line-up which was released Monday 15th March!

Headlining Saturday will be James Morrison, and also performing will be special guests Pixie Lott, Scouting For Girls and Eliza and The Bear. Playing exclusively at Broadlands this summer, we can't wait to see these incredibly talented, popular British artists take to the stage proving this to be the ultimate summer show of 2021.

Park Proms have plenty of tricks up their sleeve and will also be joined by Britain's Got Talent finalists, Escala who will be opening the show on Friday 27th August and dapper lads The Travelling Hands will also be making an appearance. The event will host a world-class air display, but they are keeping the details of that under wraps for now!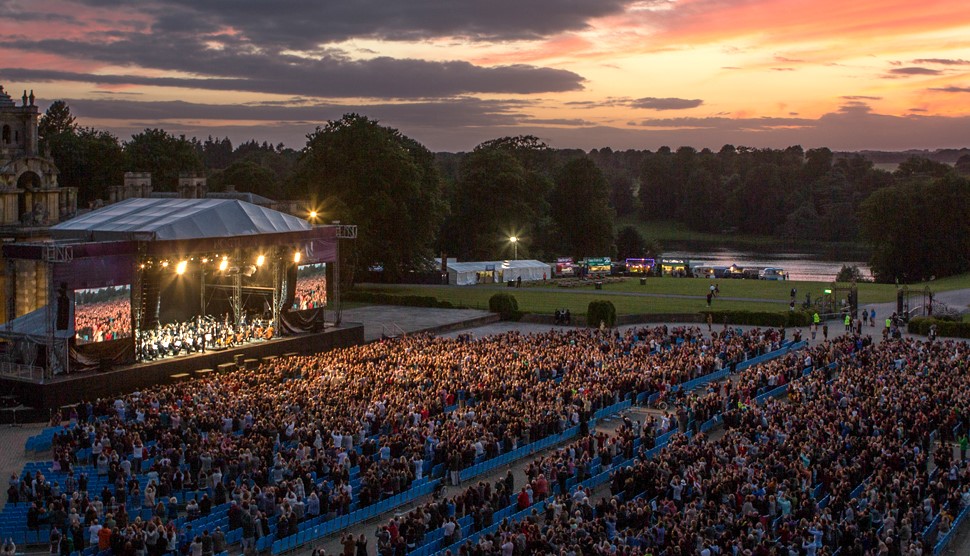 The event hosts a plethora of fantastic local delicious food treats, and a hospitality lounge for those seeking a little something special and a VIP experience. The local team behind Park Proms has made sure that there really is something for everyone, making this truly one of the best things to do this summer as we jump back into live events and experiences.

The team maintain their 'Support Local' ethos and have delivered everything from boutique Fish and chips and artisan pizza to sweet treats from Joe and Seph's popcorn and a very special Pimms Garden. This is thanks to their partnership with Hampshire Fare, ensuring that all of the food and drink available, comes from some of the region's most delicious, locally sourced and ethical produce.

Tickets are available from the Park Proms website.

Park Proms also assures all customers that their tickets are safe. If the event cannot take place, they offer a 'ticket promise' – You may receive a full refund or carry your ticket over to 2022.

See Accommodation in Hampshire

Discover Luxury Breaks in Hampshire

Explore Hampshire

Sponsored blog written by Park Proms
Related