Connecting to nature has been proven to benefit your mental health. Take time out from your day-to-day life to take a nature walk and to reconnect with your surroundings. Here in Hampshire, we have some great places to go for some wildlife spotting so whether it's birds or butterflies you are looking for, you'll find plenty of opportunities.
Take a look at some of the top places for wildlife spotting across Hampshire.

The Beaulieu River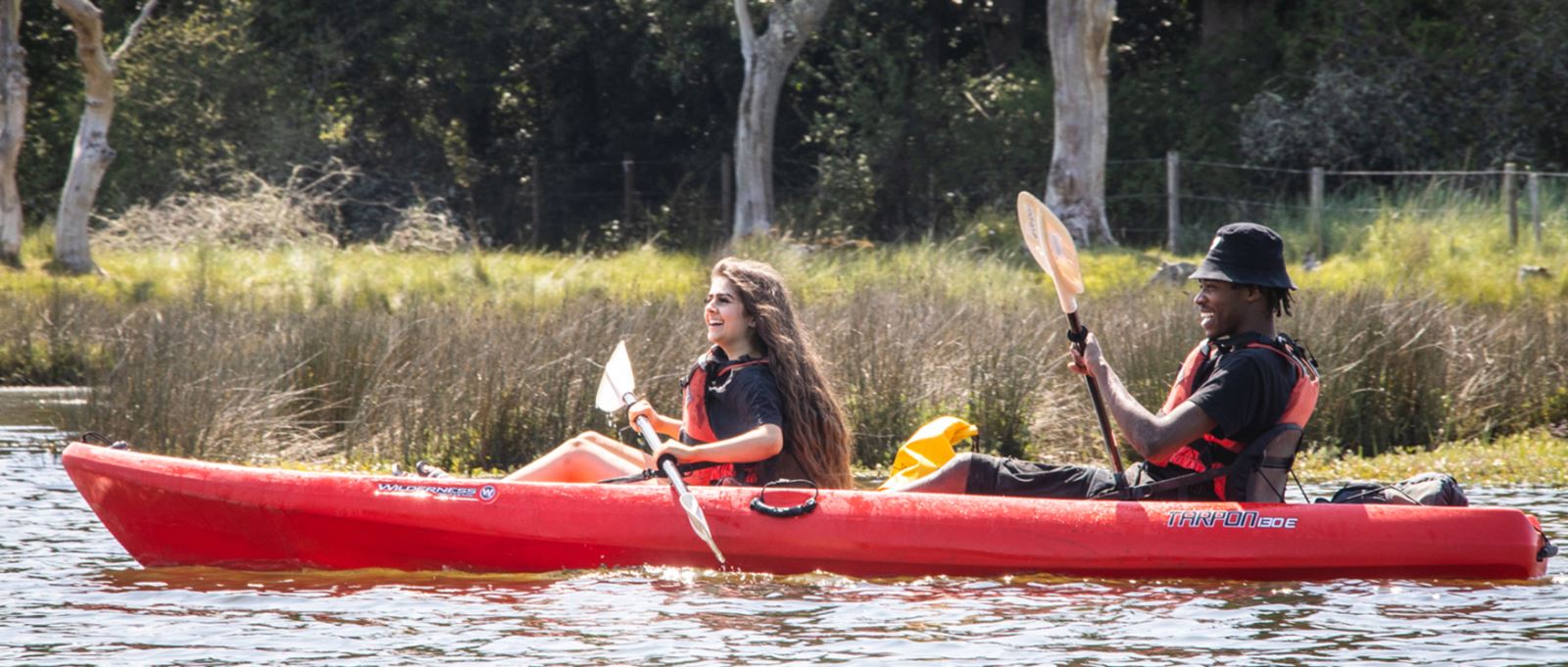 This tidal estuary offers many a wildlife spotting opportunity. Walk along the boardwalks that flank the western side of the river for chances to spot kingfishers and other wetland species. For a closer look, hire a kayak from New Forest Activities.
From Buckler's Hard, you can also catch the boat tours (April-October) which gently sail downstream out to the Solent. From here, you may even be lucky enough to spot some seals.
Find out more about New Forest Activities
Find out more about Buckler's Hard
The New Forest National Park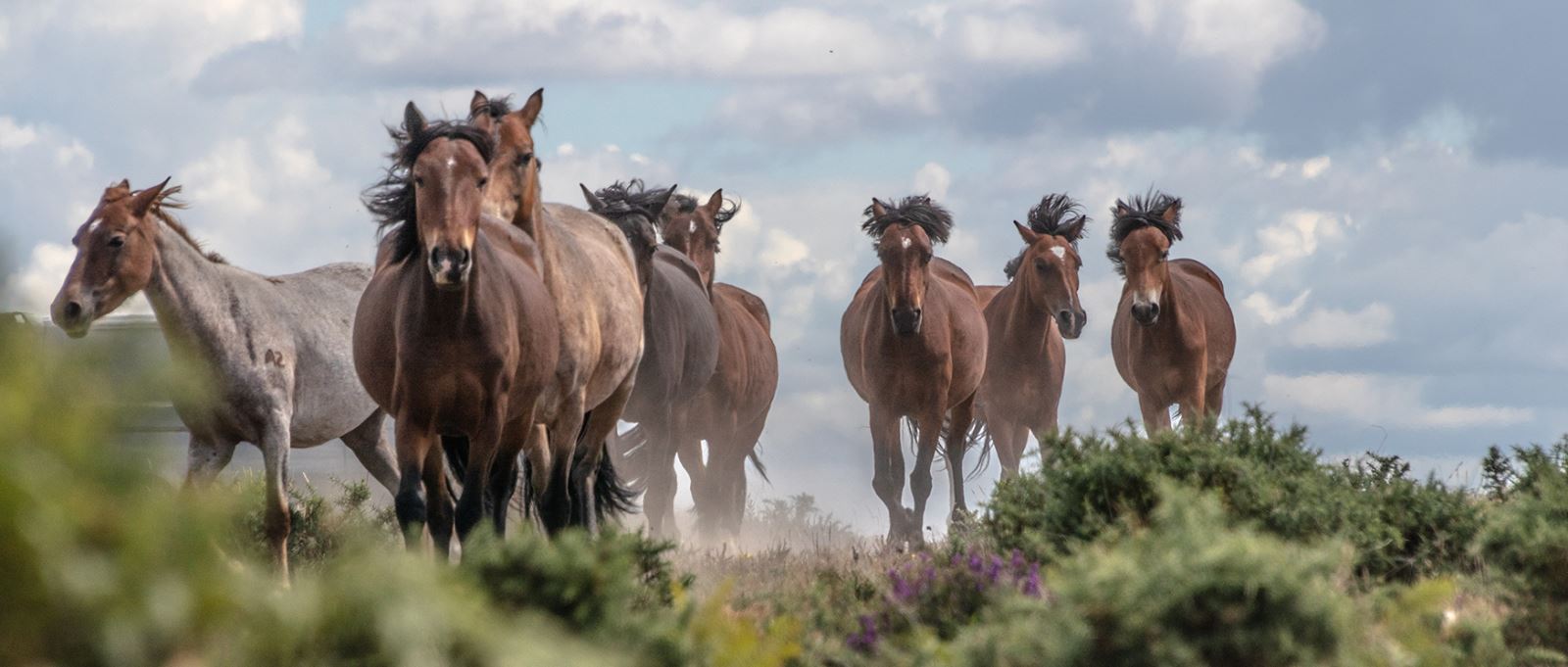 One of the most popular areas for wildlife spotting is of course, the New Forest National Park. Travel through the New Forest and it won't be long until you see some of the area's famous New Forest Ponies. However, these famous residents aren't the only wildlife you can find here. Look out for donkeys and cattle that are owned by the New Forest's Commoners. During the autumn, you can also find free-range pigs snuffling the forest floor looking for acorns as part of the pannage tradition.
The New Forest is home to some unique flora and fauna as well. Look out for New Forest Ranger talks and displays and make a stop at the New Forest Reptile Centre for your chance to spot some of the UK's native reptile species including the adder.
Lepe country park and beach also offers a haven for coastal birds. Like other areas of the New Forest, look out for ranger talks and wildlife activities here as well.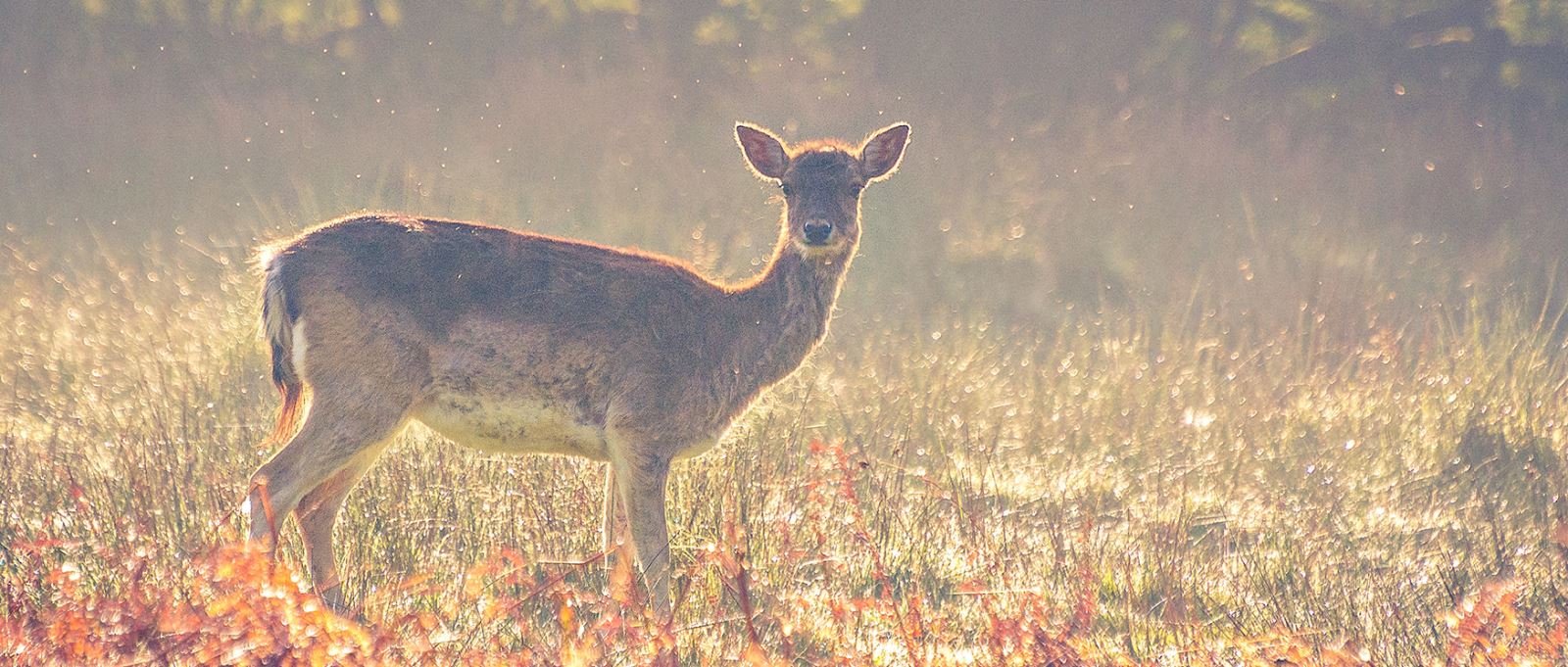 If you are looking to find deer, then a great starting point is the Bolderwood Deer Sanctuary. A raised viewing platform offers vistas over the herd of fallow deer.
Find out more about the New Forest National Park
The Test Valley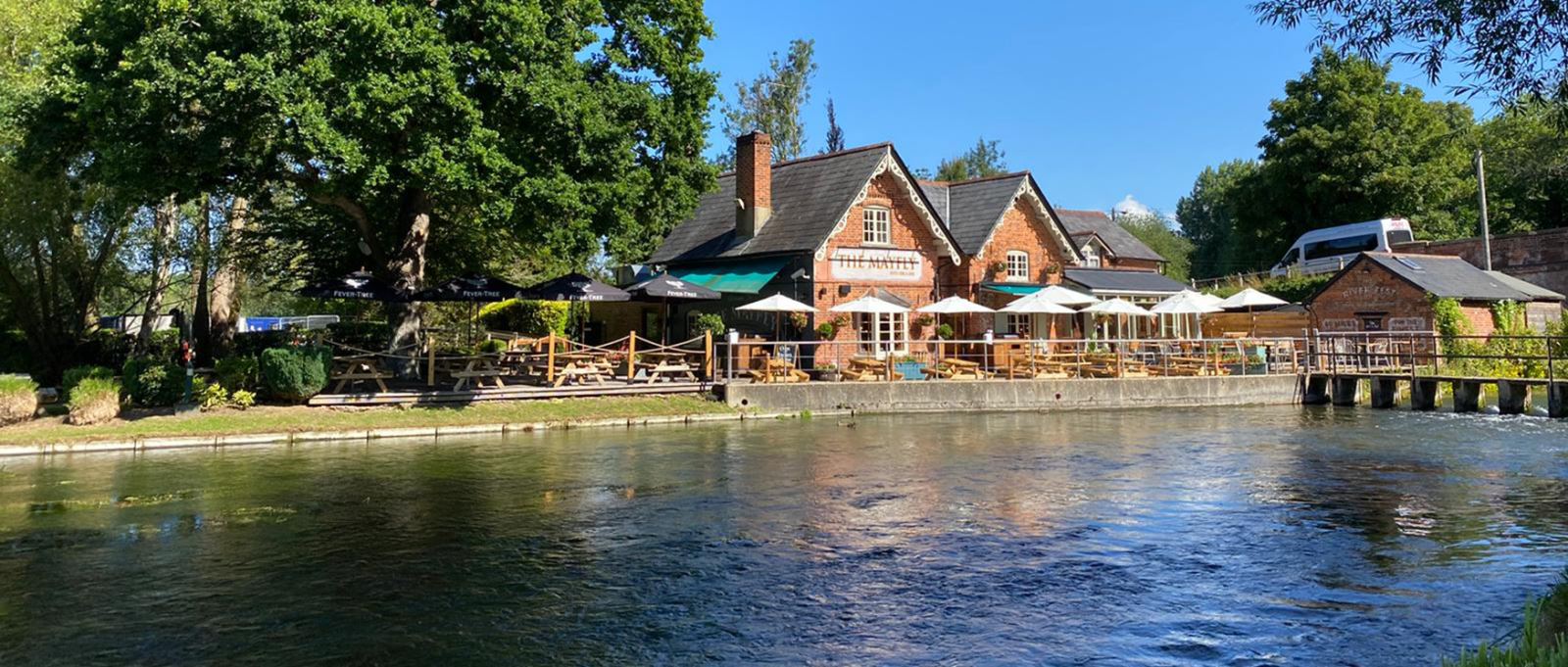 Within the Test Valley expect gin-clear streams and rivers with salmon and trout. The area lends itself to gorgeous walks across chalk downland. Spend your lunchtime at the Mayfly Inn which sits on the bank of the River Test and watch the trout leaping out of the water to catch the mayflies.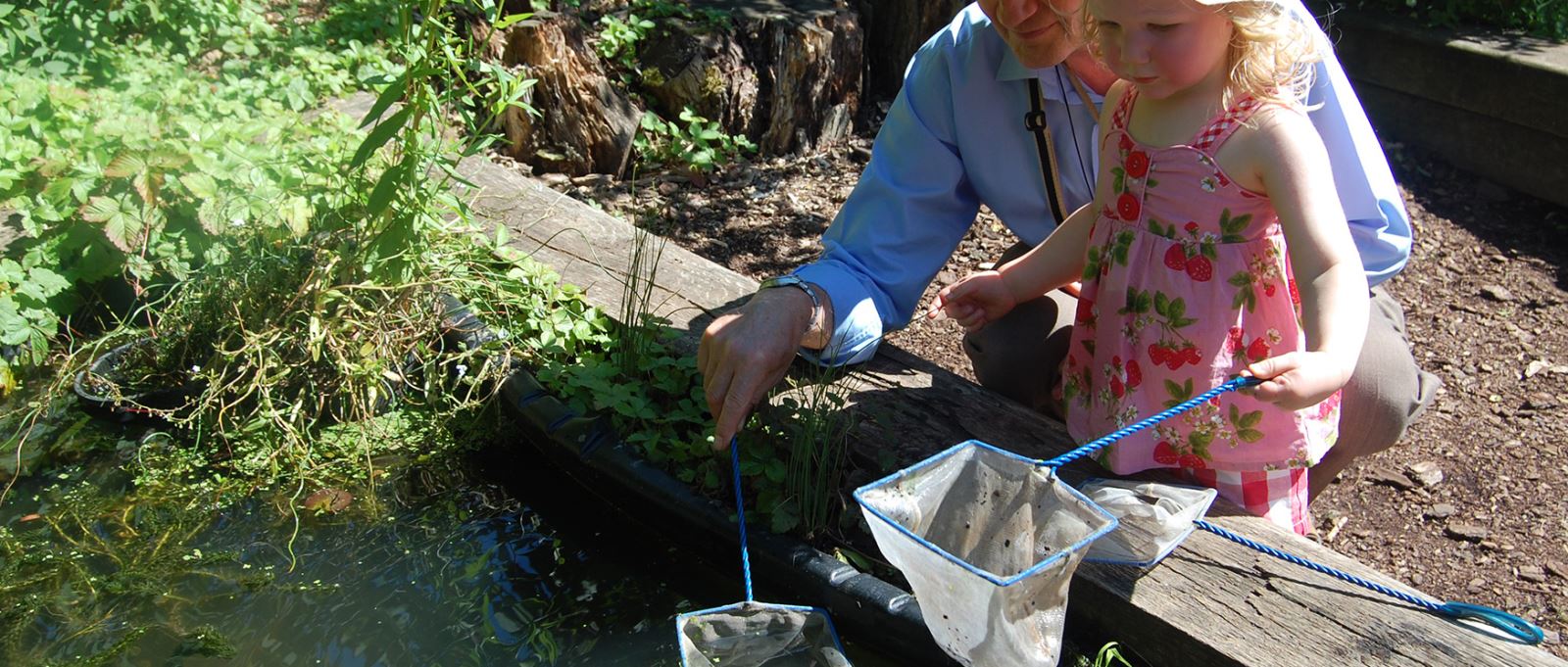 Within the Test Valley, near Romsey, you'll find Sir Harold Hillier Gardens. These extensive gardens have an abundance of trees and floral displays and is also a great place for nature. Look out for regular events that take place at the gardens including pond dipping (often on during the school holidays) and butterfly walks in conjunction with Butterfly Conservation.
Find out more about the Test Valley
Find out more about Sir Harold Hillier Gardens
Lymington & Keyhaven Marshes Nature Reserve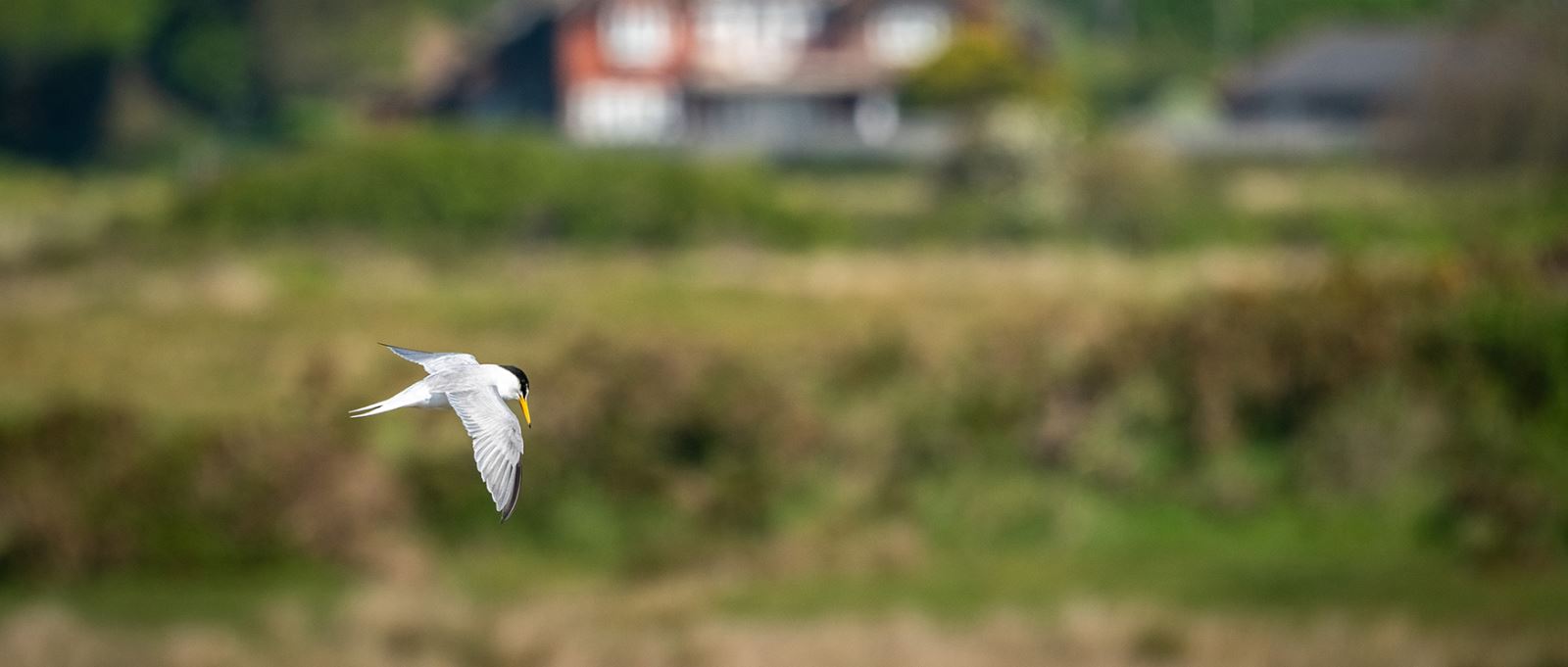 This 738 hectare nature reserve is managed by Hampshire & Isle of Wight Wildlife Trust. Follow the designated routes (including along the sea wall) for views across the marshes. Thousands of seabirds and waders use this reserve and you may get the chance to see wheater, tern, redshank and oystercatcher.
Find out more about Lymington & Keyhaven Marshes Nature Reserve
Langstone Harbour, Hayling Island

Featuring tidal mudflats, seagrass meadows, saltmarsh and shingle, this RSPB reserve is home to an internationally important number of breeding seabirds and overwintering wildfowl.
During the summer, keep your eyes peeled for common tern, little tern and Mediterranean gull. In the winter, waders can be seen and many species of duck can be spotted feeding on the shoreline.
Find out more about Langstone Harbour nature reserve
South Downs National Park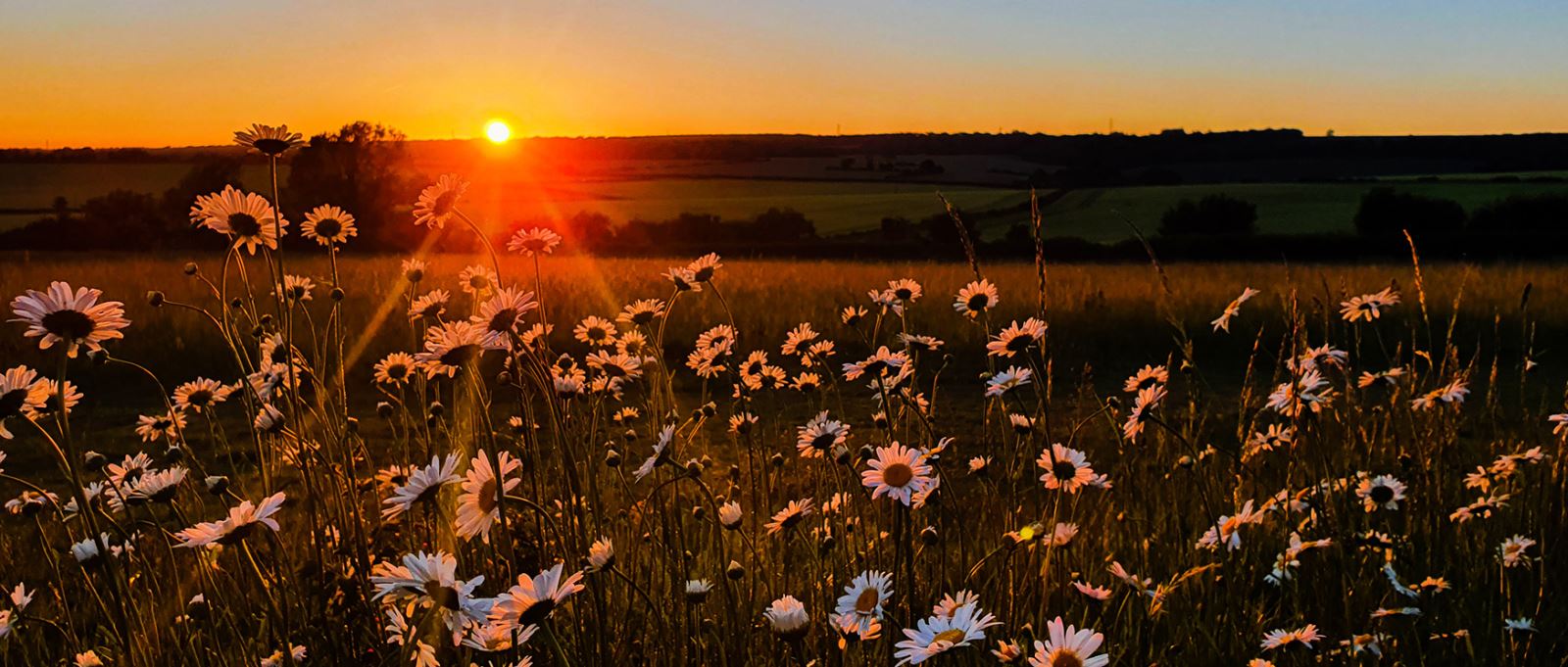 The chalk landscape that makes up the majority of the South Downs National Park lends itself to habitats for many species of downland wildflower including orchids. In turn, this area is a great place to watch butterflies in the summer months.
Also, within the South Downs, there's ancient woodland and heathland. On the heathland, during dawn or dusk from March-July, you may get the chance to spot the elusive nightjar. Within the woodlands, listen out for the distinctive tapping of the woodpecker.
Find out more about the South Downs National Park
Titchfield Haven Nature Reserve
This nationally-renowned nature reserve is a wetland area with a rich habitat of rivers, marshlands, and scrapes. It's a very popular area for birdwatching. Spend time in the various viewing hides to spot a variety of wetland bird. Historically, sightings have included a pair of breeding marsh harriers and a Squacco heron.
There's plenty to do for children here including brass-rubbing points, hidden fairy doors and duck feeding opportunities.
Find out more about Titchfield Haven Nature Reserve
Over to you
Where are your favourite hidden gems in Hampshire for spotting wildlife? Do share them with us on our social feeds and tag us on Facebook, Instagram or Twitter.
Find out other things to do in Hampshire
Related