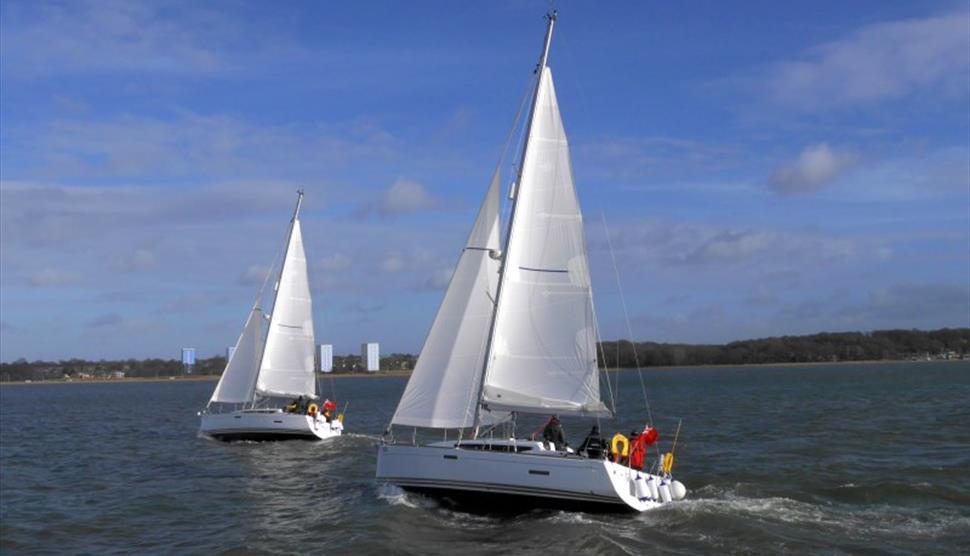 About
First Class Sailing offers a full range of RYA practical sailing courses, including Competent Crew, Day Skipper and Yachmaster courses. You can take any of our practical courses from our Shamrock Quay base in Southampton, Hampshire on the South Coast.

Shamrock Quay gives easy access to the whole Solent area - the stretch of water between the South Coast mainland and the Isle of Wight; to France and the Channel Islands; and down the coast towards Dorset, Devon and Cornwall.

Having our own Yachts and facilities in Southampton allows us to offer the complete range of Practical Sailing courses in one of the most popular sailing areas in the world,

The Solent is a fantastic place to learn to sail. It's relatively sheltered waters provide an excellent environment for both beginners and advanced sailors.

The Solent's waters attract a huge variety of vessels. Over a 5 day course you can expect to see any number of craft afloat: from huge container ships pulling into the docks; cruise ships arriving from the Caribbean, America, South Africa, the Med; large yachts, really big yachts, even bigger yachts, small yachts, ferries, trawlers, fishing boats, tugs, speed boats and lots more.

On a course you can expect to visit places like Cowes on the Isle of Wight, Lymington at the far end of the New Forest, Southampton Town Quay, Beaulieu in the heart of the New Forest, Hamble, Yarmouth on the Isle of Wight, the historic Port of Portsmouth, Newtown Creek, Wootton Creek and a few other places.

In addition to the other craft you will see and the places you will visit, the Solent offers interesting and excellent tidal experience to anyone learning to sail.

Opening Times
Open

(1 Jan 2021 - 31 Dec 2021)

Day
Times
Map & Directions

Click to Activate
View Map