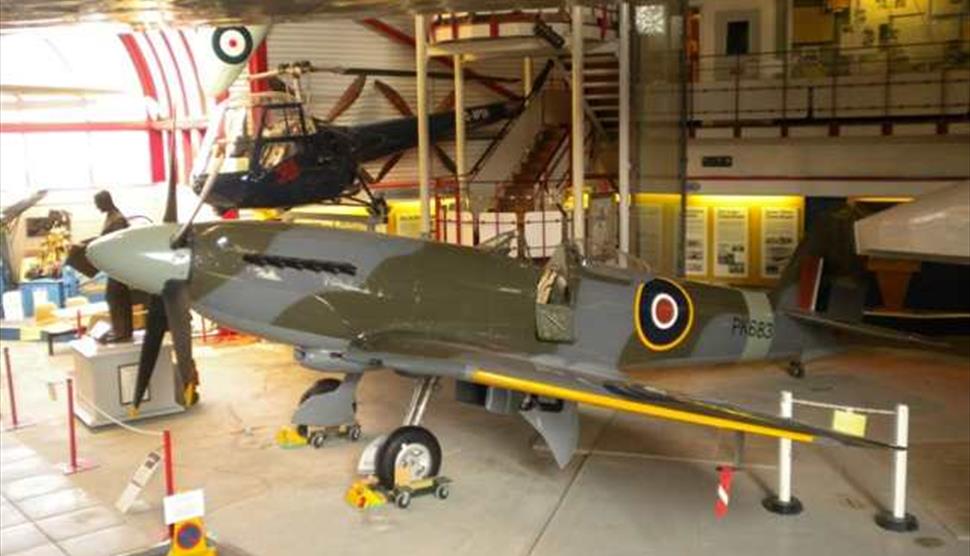 About
The museum is uniquely concerned with the development of the aviation and aircraft manufacturing companies in the Solent area over the past century and also houses the Air Training Corps National Museum.

The collection includes the Gnat, Sandringham flying boat, Schneider Trophy S6 Seaplane and the immortal Spitfire.

The Spitfire Legend: Southampton is the birthplace of the Supermarine Spitfire. Visit Solent Sky to learn the fascinating history of the world's greatest fighting aircraft!

Romance of the Fying Boat: Southampton was home to the largest flying boat operation in the world. Learn about travelling to the British Empire on week-long aerial cruises, and climb aboard the giant Short Sandringham flying boat!

Air, Sea and Speed: The Schneider Trophy Air Race was the fastest and most dangerous sport in history. Learn how racing seaplanes went from 40 mph top speeds to over 400 mph, and see the legendary Supermarine S6A from 1929.

There are also extensive archives and displays of military uniforms, wartime exhibits and a unique AVRO 504J replica and SRA1 flying boat.

The museum is closed on Mondays apart from School and Bank Holidays.
Opening Times
Opening 2022

(1 Jan 2022 - 31 Dec 2022)

Day
Times
Monday

Closed

*

Tuesday - Saturday

10:00

- 17:00

*

Sunday

12:00

- 17:00

*
* Closed Mondays except school or bank holidays. Closed 24th - 26th and 31st December. The Museum may be closed occasionally for special functions.
Last Admission 16:00
Dates and times marked with a '*' are provisional and may be subject to change
Map & Directions

Click to Activate
View Map