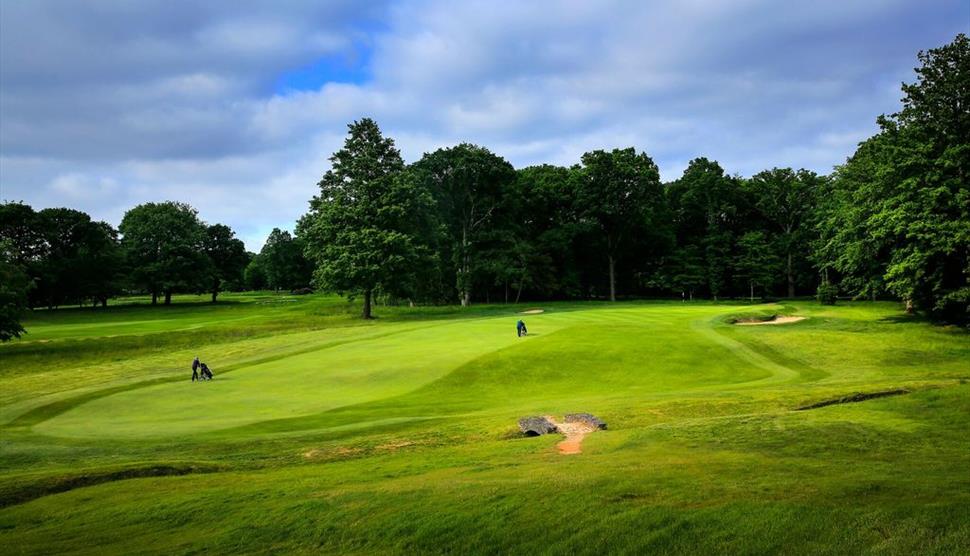 About
The Stoneham Golf Club was established in 1908 in an old deer park and Willie Park Junior, designer of Sunningdale Old Course, created a wonderful course in the undulating heath and parkland. Although it is short by todays championship standards at 6400yds, it is not a course that will be overpowered and brain will reward you more than brawn. The club is a regular in Golf World & Todays Golfer Top 100 courses in England.

Laid out in a beautiful piece of heathland on the Northern boundary of Southampton, Stoneham Golf Club has always presented a good challenge to all standards of golfers. Every hole is different and the balance of five par 5s and five par 3s gives players a wonderful selection of holes. The undulations on the course mean that you rarely get a flat lie & small greens mean that your short game will get a good test if your approach shots are a little wayward.

The challenge that Stoneham presents means that it has hosted a number of top amateur & professional events; the Brabazon twice as well as the inaugural Dunlop Masters which is now known as the British Masters.

The Clubs location within minutes from the M3/M27 motorway junctions makes it an ideal location for visiting golfers.
Map & Directions

Click to Activate
View Map