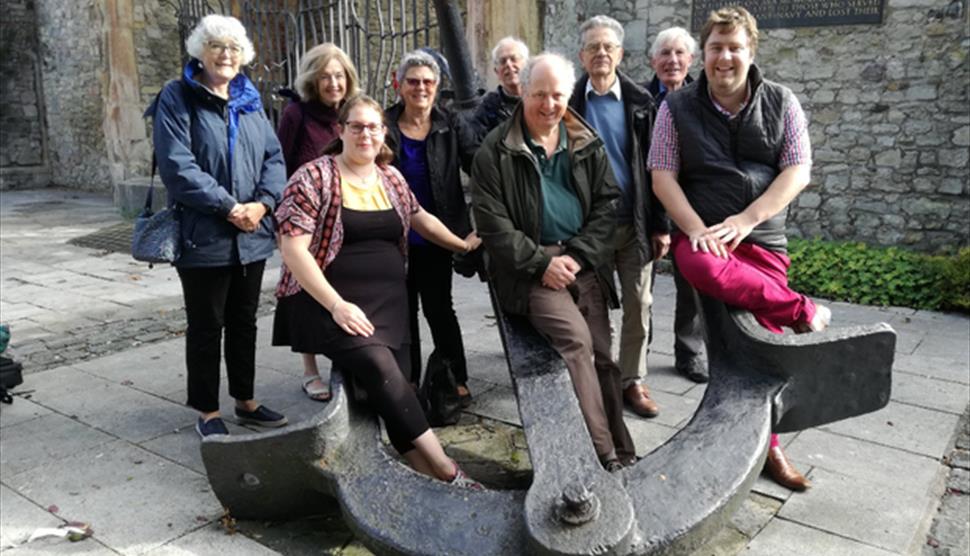 About
Join Conchord Singers to commemorate the 400th anniversary of the sailing of the Pilgrim Fathers from Southampton with a specially commissioned choral work by Tavistock composer Andrew Wilson.

2020 marks the 400th anniversary of the sailing of the Mayflower from Plymouth, UK to Plymouth, USA. This is a unique opportunity to commemorate the legacy of the passengers and crew who undertook the journey; to highlight their stories and their heritage, which is embedded in communities across the UK, US and Netherlands.

The journey has left a legacy here in Southampton, with several monuments and places named after the voyage. Southampton constitutes part of the national and international celebrations and, as an established choir in the city, Conchord Singers want to mark this historic milestone.

Having already made links with composer Andrew Wilson, the Conchord Singers have commissioned a brand new choral orchestral work that will be performed in July 2020.

The choir want to share this, and other complimentary music, with singers, musicians and audiences from across the region and hope that you will be interested in joining our journey.

Conchord Singers are a small, friendly group, professionally led, and based in Southampton. The choir repertoire is wide, including folk songs, classical popular songs and longer classical works. The choir has a regular exchange with two French choirs in Normandy: Doublecroche et Contrepoint of St. Andre de L'Eure, and La Chorale de Nonancourt. A choir founded on peace and humanitarian aid, their concerts help fund and promote local charities, often seeking out those which do important work but may receive less attention.

Winchester Chamber Orchestra is a well-established, amateur orchestra that performs a wide variety of orchestral works. They aim to nurture developing talent both within their membership and by inviting young soloists at the start of their musical careers to perform with them. As well as their conventional evening classical concerts they also perform an annual concert for young children (aged 3-10), providing the opportunity for youngsters to experience a child-friendly orchestral concert.

Workshop fee: £20 Single fee for all 5 workshop sessions.

Fees include a printed score, rehearsal CD and tuition for five workshop sessions.

A free concert will take place on Saturday 4th July at St Andrew's URC Church where the new work will be performed. This will be a free public concert.

Part of the Mayflower 400 Anniversary programme in Southampton.
Opening Times
Sorry, this event has passed
Map & Directions

Click to Activate
View Map