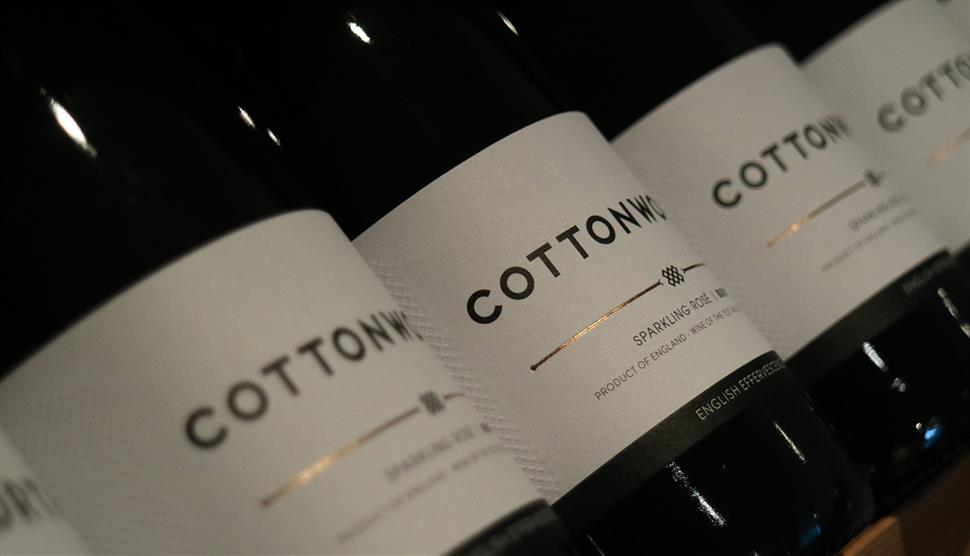 About
Located in the heart of the Test Valley in Hampshire, just outside the beautiful town of Stockbridge and just 30 minutes from the historic cathedral cities of Salisbury and Winchester, the Cottonworth vineyards are just part of the home of the Liddell family who have been farming there for four generations.
Hugh Liddell runs the wine enterprise, having planted the family's first vines in 2005 after working for a wine producer in Burgundy, France. He worked on vineyards in New Zealand and South Africa before attending Plumpton College to gain a degree in Viticulture and Oenology. He is supported by general manager Federico Firino who also attended Plumpton gaining a degree in Wine Business. In addition to its vineyards, the farm provides a haven for fishing and wildlife.
Cottonworth use the traditional method to produce high quality and award winning English sparkling wine from the three classic varieties: Chardonnay, Pinot Noir and Pinot Meunier.
Wines are available to order online as are tours and tastings. Available most Fridays and Saturdays from June to October, between 12.00 noon and 2.00pm, these tours are increasing in popularity every year and gain wonderful reviews.
Priced at £55 for two people, a guided tour of the vineyard and wine tasting is provided in the exclusive tasting room, followed by a Winemakers' Lunch.
Delicious winemaker's lunches are included as part of a tour, a spread of cold meats, cheese, bread and salad is accompanied by an opportunity to taste Cottonworths's fresh and delicious Classic Cuvée and Rosé Sparkling in the lovely surroundings of a tastefully converted barn.
Visit the vines and learn about the wine, the history of the Liddell family and discover this beautiful local product. Walk around one of the vines known as 'The Vine Maze'. Here a uniquely planted loop of five rows of vines sits around a central open space. This space is perfect for events, weddings and other functions.
Take a pleasurable walk taking in the wonderful landscape, before returning back to the tasting room, and heading down to the vineyard shop to purchase a couple of bottles of lovely wine to take home.
Custom tours can be designed for your group before 1st June for 12 people or more.

Map & Directions

Click to Activate
View Map