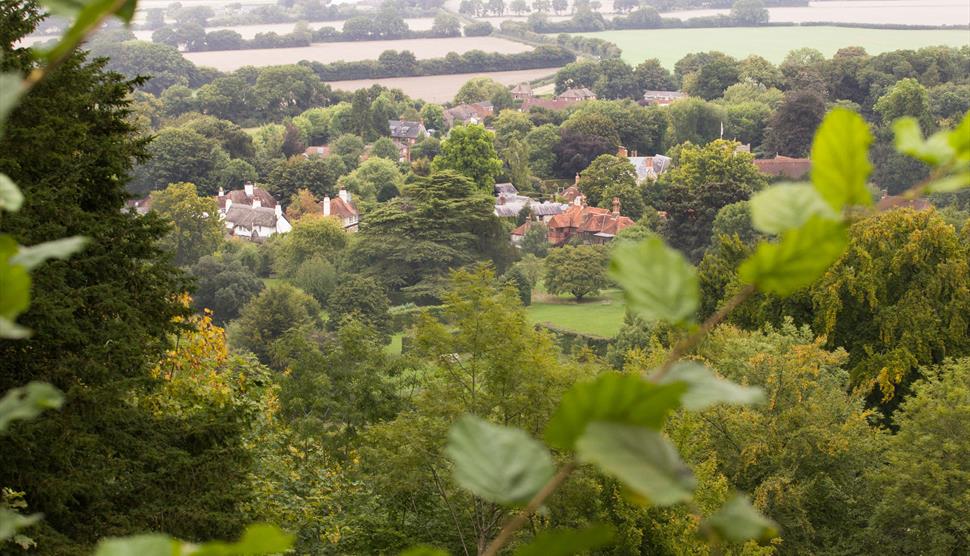 About
This walk is in a figure of eight and can be done in two parts. The first circuit is through the churchyard and Lythes to Priory Farm and back to the village through the beeches of Dorton Wood. This picks up the older part of Selborne's history: this section follows the valley and is on a level. The second and more adventurous circuit is up the zigzag and along footpaths through Selborne Hanger and Common to Coneycroft and the northern end of the village.

Born in Selborne in his grandfather's vicarage, Gilbert White lived there for most of his life at "The Wakes". He worked as a Curate (never Vicar) in nearby Farringdon and in Selborne, where he died. Long regarded as a pioneer British naturalist, his classic book, The Natural History and Antiquities of Selborne (1789), is still in print and has made the village famous around the world.

Distance: The full route is about 6 miles, the first circuit 2.5 miles and the second circuit 3.5 miles.

The walk is in a figure of eight and can be done in two.

Selborne is on the B3006 which links the A31 at Alton and the A325 and A3 at Greatham. Follow brown heritage signs for Gilbert White's House.

Car parking: There is a public car park behind The Selborne Arms.

Rail: The nearest train stations are Alton and Liss.

Bus: Services from Petersfield, Liss and Alton Stations to The Selborne Arms (not available on Sundays).

Places of interest: Gilbert White's House & Garden and The Oates Collection and St. Mary's Church, off the Plestor where you'll find Gilbert White's tombstone is in the churchyard. Inside the chruch are windows commemorating bicentenaries of his birth and death.

Places to eat: Gilbert White's Tea Parlour, The Queens and The Selborne Arms.

The route can been downloaded below (PDF).
Map & Directions

Click to Activate
View Map