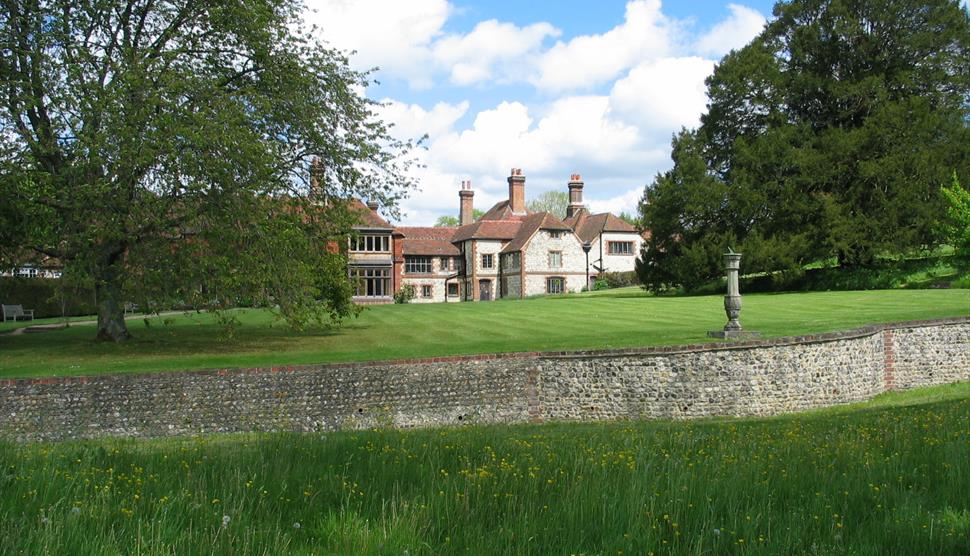 About
Located in the picturesque Hampshire village of Selborne, in a charming country house, discover three fascinating stories about explorers of the Natural World.

Rev Gilbert White, the pioneering 18th century naturalist, is remembered as the first ecologist and 'the man who started us all bird watching'. His world famous book "The Natural History of Selborne" was published in 1789, just four years before his death, and is reputed to be the fourth most published book in the English language and has never been out of print. Explore his atmospheric home, which is set in 25 acres of restored gardens and ancient parkland, situated beneath the beech-clad 'Hanger'.

Learn about the fascinating life and travels of Frank Oates, a 19th century explorer who was one of the first Europeans to journey to Africa and the Americas. Marvel at the fabulous collection of birds, animals and African weapons that he sent back to his family in England. Meet Rail, his devoted dog. Rail sat on Frank's grave and refused to journey on without him following his death after an expedition to see the Victoria Falls.

Interactive galleries tell the moving story of Antarctic Hero Captain Lawrence Oates, who travelled the epic journey of discovery to the South Pole in 1911-12 with Captain Scott. He is remembered for his tremendous courage when sacrificing his life in the hope of saving his comrades when he walked out into a severe blizzard uttering the famous last words "I am just going outside and may be some time". Thanks to a 'Your Heritage' National Lottery Grant in 2012, the Lawrence Oates galleries were re-developed - see the wonderful new interactive displays complete with expedition sledge, original expedition clothing, penguins and much more. An Emperor has recently joined our collection of Antarctic penguins. The penguin died from natural causes and was found by scientists of the British Antarctic Survey who have arranged preservation and transportation to enable us to complete our collection of Antarctic penguins.

Delight in the wonderful garden with plant sales too. Free entry to our award winning tea parlour and charming gift shop.
Opening Times
Open
(3 Jan 2018 - 22 Dec 2018)
Map & Directions

Click to Activate