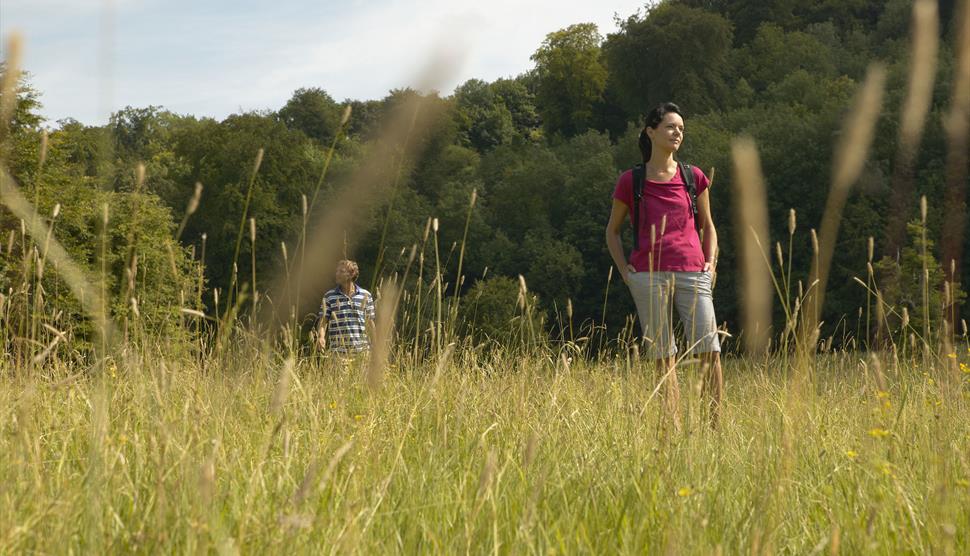 The Writers Way Walk
Alton, Selborne, Chawton, Four Marks
Hampshire

About
The Writers' Way is a 13 mile trail linking Alton to surrounding villages through some beautiful countryside; it is open to walkers, cyclists and horse-riders. The route uses a mixture of paths and rural lanes with generally gentle gradients, at times on age-old sunken tracks and at others on paths over open farmland or through woodland.

Several famous authors were closely connected to the countryside here, hence the route's name:

The novelist Jane Austen lived at Chawton and was very familiar with the surrounding countryside, taking regular walks with her family and friends. The Austen's beautifully-decorated house, museum and cottage gardens are well worth a visit.

Gilbert White lived in Selborne; his detailed wildlife observations and fascination with nature transformed the way we think about the natural world today. Today, there's lots to see in this appealing village nestled among the woodland hangers.

William Cobbett was born in nearby Farnham to a farming family; self-educated, he campaigned for better living conditions for rural families and as research he undertook long rides on horseback through the countryside, as described in his book 'Rural Rides'.

Distance: 13 miles

The route is open to walkers (and dogs) and cyclists and is mostly on paths and rural lanes. Horse-riders are also welcome but are advised against riding through the busy urban area of Alton; Watery Lane is the first off-road section leaving Alton. The route is 13 miles in total; to return you can use the same route, other rights of way as marked on the maps, the bus or for a day out with a difference, walkers and cyclists can return to their start point using the Watercress Line steam railway. There is also an 11-mile circular option for walkers, returning to Chawton from Farringdon.

Car Parking: Selborne has a village car park, towards the southern end of the village; in Four Marks there is both a car park and on-road parking (please park considerately).

The route can been downloaded below (PDF).
Map & Directions

Click to Activate
View Map