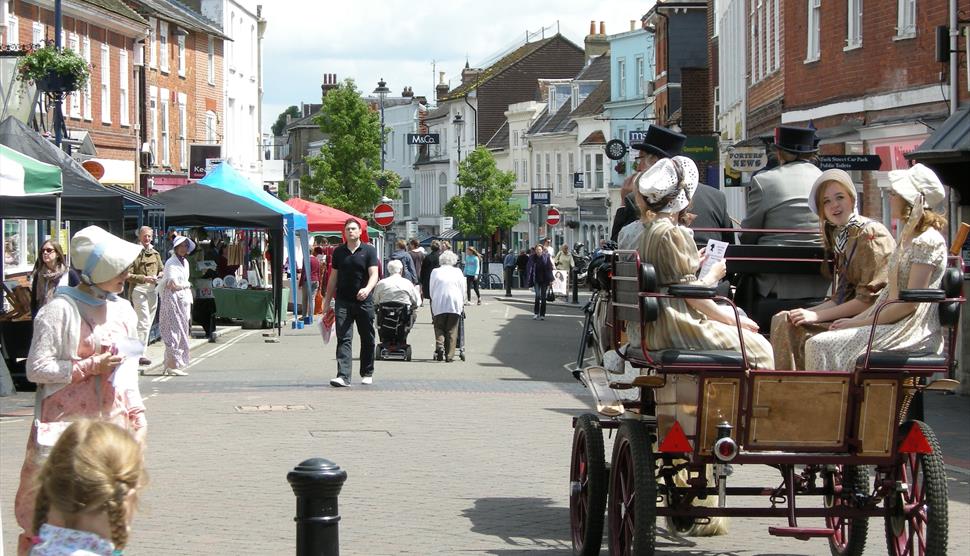 About
Jane Austen Regency Week is a 9-day festival held in Alton and Chawton each year. The festival runs from Saturday 22nd - Sunday 30th June 2019.

The festival includes 30 events, which will include the popular regulars including Alton Regency Day, Alton Regency Ball, talks, music, walks, tours and more. Jane Austen Regency Week are also pleased to be able to include the second dancing event on the 29th June.

The Jane Austen Regency Week celebrates both the local internationally-acclaimed writer, and a very interesting period of history, encouraging people to explore their cultural heritage.

The event started as a single event in 2005, then it grew to a weekend. Finally, in 2008, it launched with its current name and covered a whole week of individual events. It continues to grow and develop, encouraging Jane Austen devotees to come from far and wide to see this picturesque corner of Hampshire.The Jane Austen Regency Week is run on a non-commercial basis by a group of volunteers and participating organisations. It is funded through ticket sales, a grant from Alton Town Council, Sponsors and advertising.

Tickets are now on sale from the box office at Alton Community Centre. For a full list of events please see Jane Austen Regency Week's website.
Map & Directions

Click to Activate
View Map