To welcome winter into the county we launched a Winter Moments Photography Competition asking you to share with us your winter photos of your favouriteWinter Moments. We had huge response and after extensive judging we are pleased to annouced and share with you the winner of this year's winter competition and the runners up.

A big thank you to all those who entered!

WINNER: Matt Pinner (Instagram: @Matt_Pinner) - Longstock, Test Valley
"I truly believe that you miss every shot you don't take and I try to achieve perfection in my photography even when it's sub zero temperatures, early hours and long distant locations. This early morning shot was no different and I tried to capture the perfection of a crisp winter over the frosty River here at Longstock."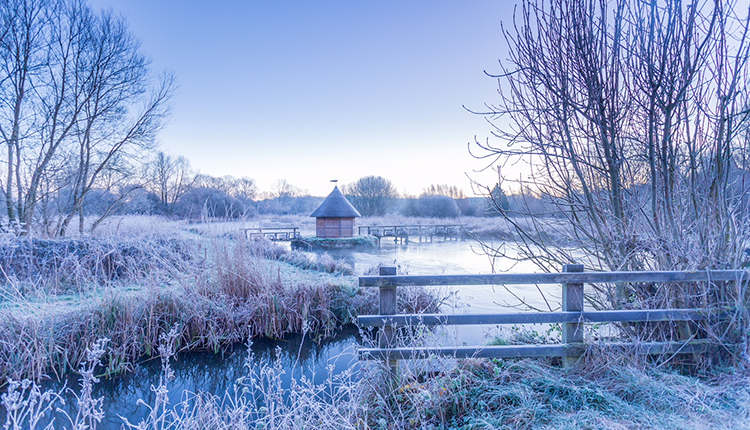 Runners Up

Michael Mackenzie (Instagram: @mmm.creative) - Canoe Lake, Southsea
"Beauty and The Beast: Taken during a brief visit from 'Storm Emma' and 'The Beast from The East'. With a frosted beak, bitter winds and freezing water, this swan still managed to appear full of grace and beauty."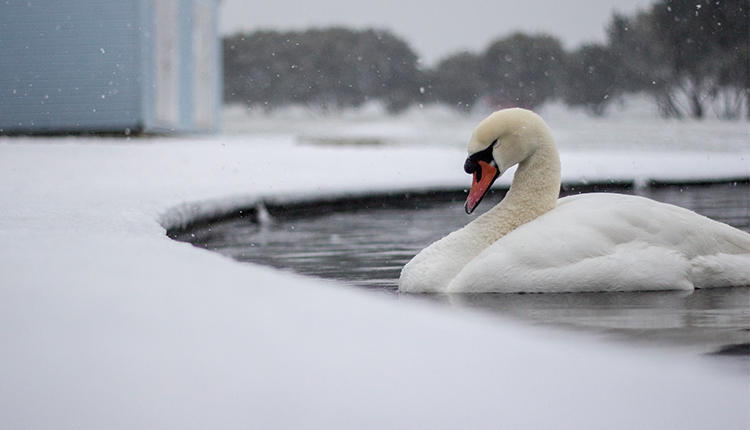 Antony Lowe (Instagram: @antony_Lowe) - Janesmoor Pond, New Forest National Park
"Taken at Janesmoor Pond near Stoney Cross in the New Forest on 7th February 2018. I took this when I was on my way back from working down West. Usually take a detour through the forest and I'm chuffed I did."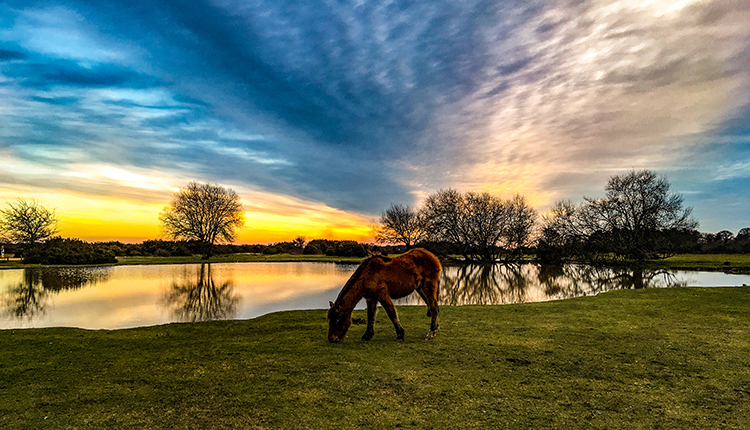 Joshua Drake (Instagram: @drakeysjourneys) - Royal Victoria Country Park
"Taken during very heavy snow at Royal Victoria Country Park, Netley. The couple walking in the snow are actually my parents ahead of me as we took an afternoon walk during 'Snow Storm Emma'. The park was stunning!"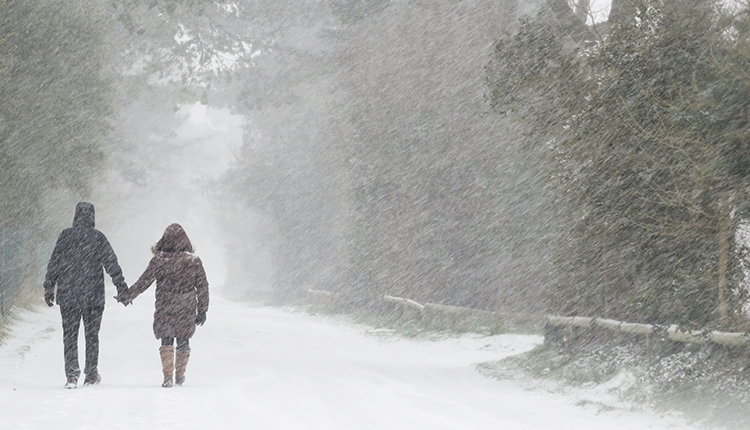 Gillian Thornton (Instagram: @travelwithgt) - Hatchet Pond, New Forest National Park
"Driving past Hatchet Pond beneath blue skies around 9am on a late January morning, I made a quick stop to capture a real 'mindfulness' moment on my iPhone. I loved the delicate branches of the winter trees in the foreground and the perfect reflections of the trees behind."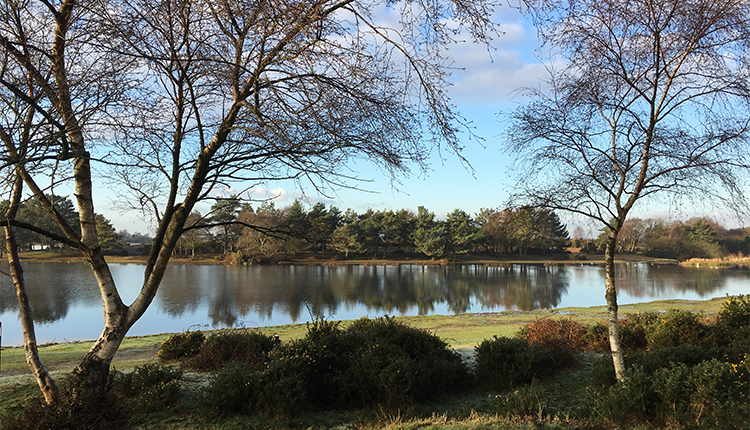 Linda Rogers - Calshot Beach
"This picture was taken in December. It was a very cold windy day on the waterfront but the lovely colourful huts makes it feel brighter."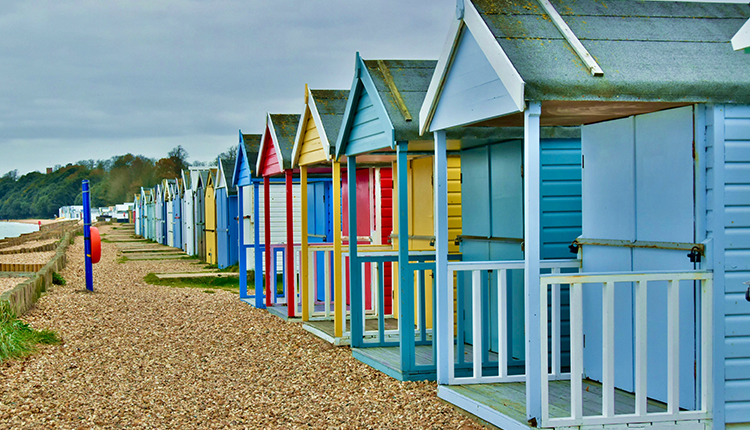 Alex Fellingham (Instgram: @fell_yeah) - Winchester Cathedral
"I took this photo at 6pm on a Tuesday evening while battling -5 degree weather and 'The Beast from the East!' Things you do for a good photograph! The cathedral looks great at any time of year but it's particularly enchanting with a little sprinkle of snow in the ground."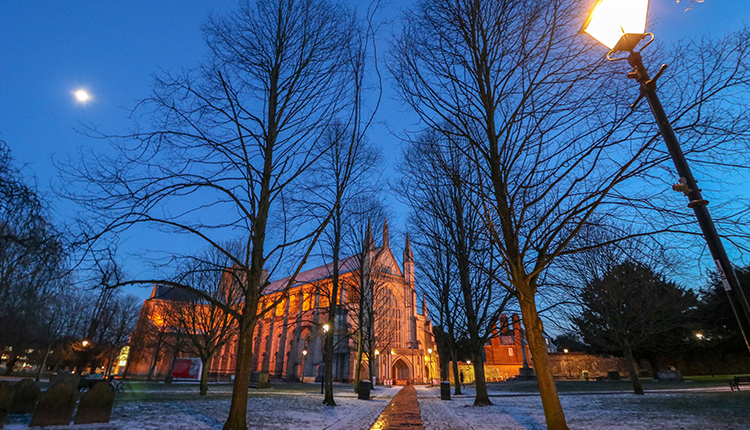 Antony Lowe (Instagram: @antony_Lowe) - River Hamble Country Park
"Had a late lunch break so decided to walk down to the River Hamble, just myself and the swan for company."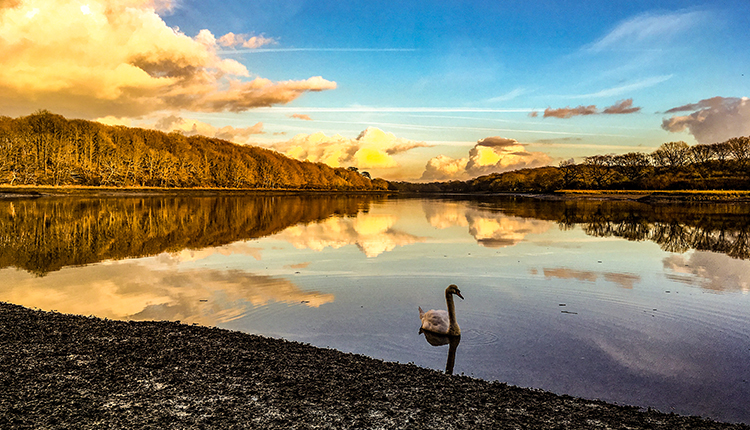 Colin Baxter - Hill Head Beach, Fareham
"All closed for Snow. What better day at the Beach. With museums, galleries and attractions closed due to snow, what better than a birthday at the beach."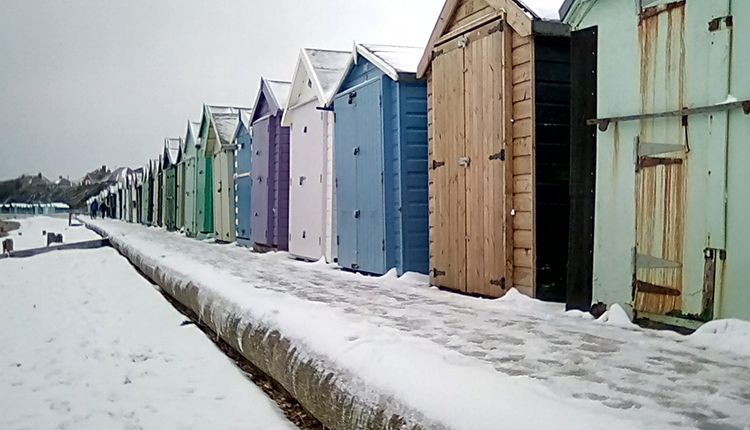 Jim Hooper - Fairthorne Manor Campsite
"I took the shot at Fairthorne Manor campsite, after a few days locked inside it was great to get some outdoor family time. Strange to think that at the end of the month, the campsite will be open for business."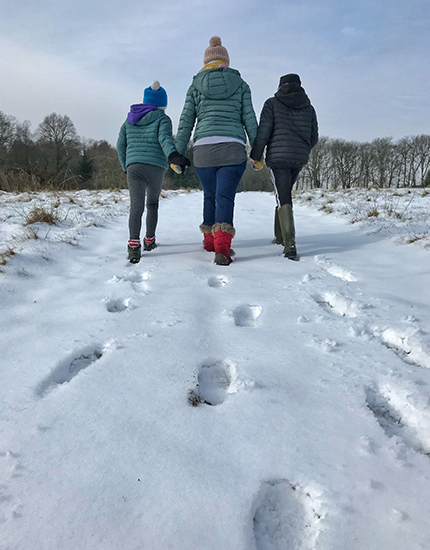 Further Enteries

Rachel Hart - Overton
"An early morning walk on a very snowy day. I could have done with a woolly jumper like these two."

Nikki Young - Liphook
"Getting into trouble."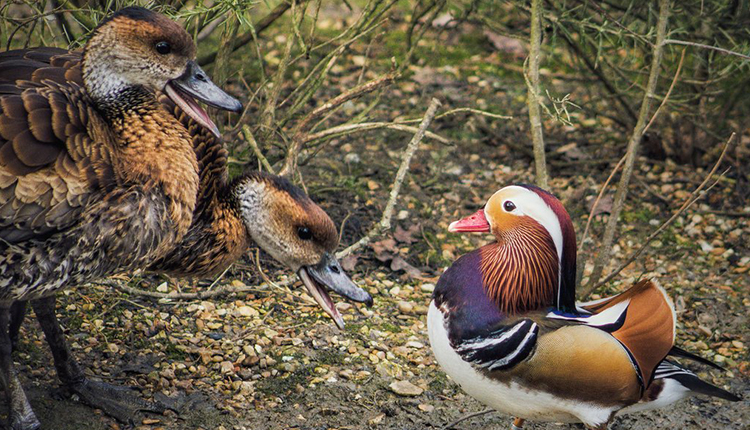 Heather Eastman - Windmill Hill, Alton
"My children off sledging at Windmill hill field in Alton on 27th December."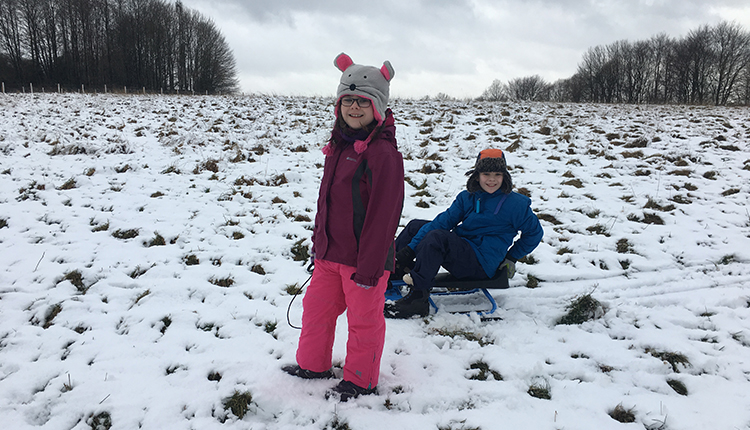 Stephen Harding - Ashurst, New Forest National Park
"A very frosty mid winter afternoon."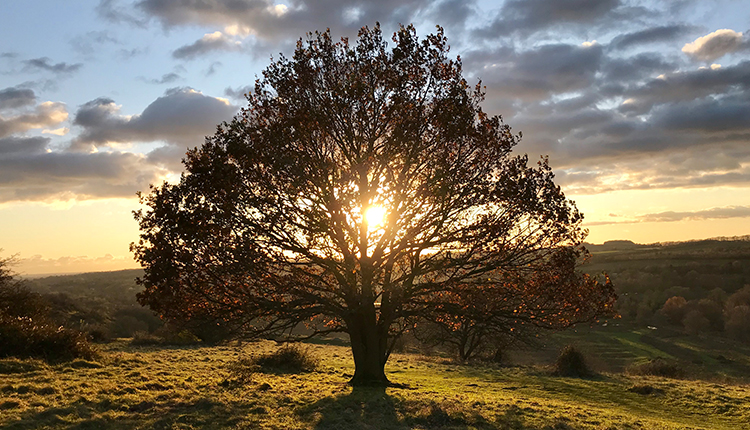 Emma Clapham - Radford Park, Liphook
"A view of the River Way in Radford Park, Liphook, Hampshire after snowfall from the 'Beast from the East'."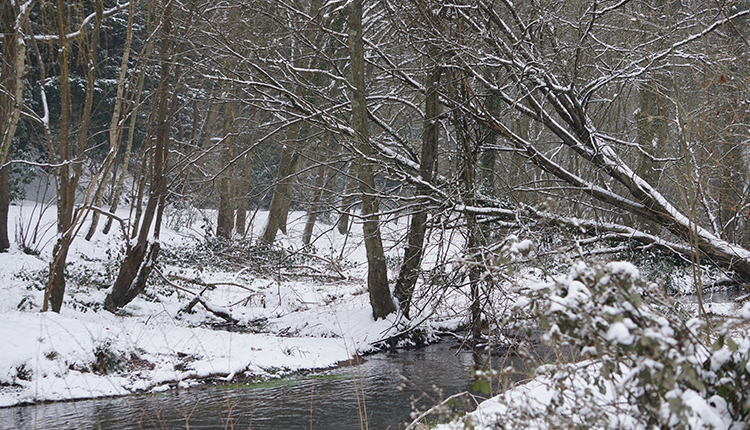 Linda Rogers - Calshot Castle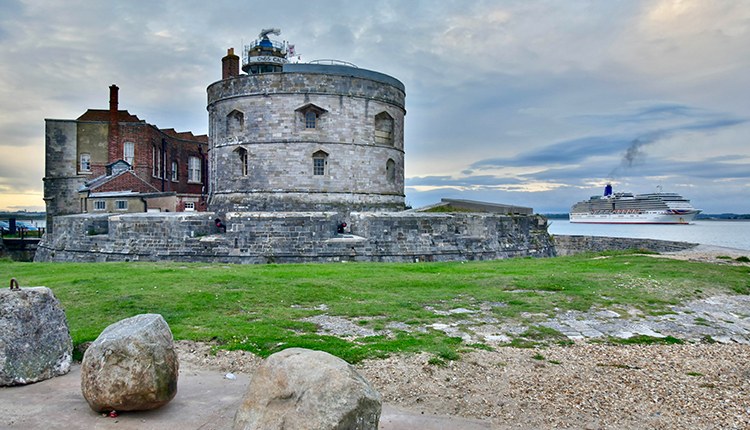 Antony Lowe (Instagram: @antony_Lowe) - Netley Abbey
"A view of Netley Abbey taken through the window of the Abbots Quarters Just before sunset."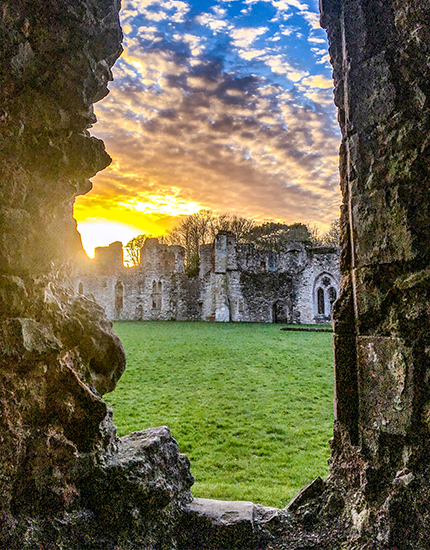 Tim Chase - Basingstoke
"Down Grange playing fields, Basingstoke on 1st March on an afternoon of sledging!"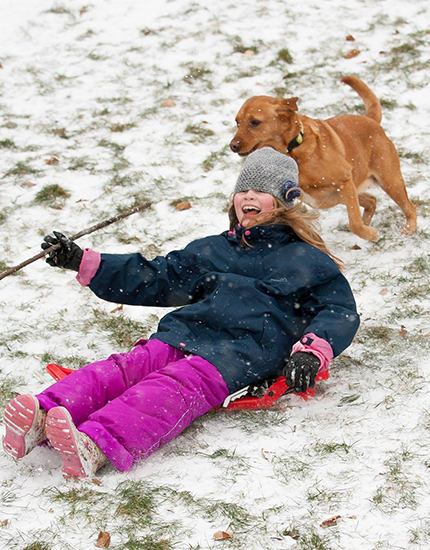 If you loved our Winter Moments Photography Competition, why not check out our other Moments Photography Competitions
Summer Moments Photography Competition 2017
Autumn Moments Photography Competition 2017
Planning a visit to Hampshire?
Discover things to do and top attractions
Related
0 Comments