From a famous collection of roses to fun with favourite Beano characters, there's something for all ages at Mottisfont this summer.
Roses in June
Mottisfont's walled gardens are filled with heavenly fragrance and colour from thousands of roses in early summer. The National Trust property is home to the National Collection of pre-1900 shrub roses, which reach their peak in June. Unlike modern species, old-fashioned roses tend to flower just once a year, so their full summer blooming is an extraordinary annual sight.
Over 500 varieties of rose bloom here. The gardens were created by Graham Stuart Thomas - one of the most important figures in 20th-century British horticulture - in the 1970s. Mottisfont's walled gardens were chosen to house many varieties of rose that may otherwise have been lost. With an artist's eye and consummate knowledge, Graham Stuart Thomas designed a garden that would combine roses with a mix of perennials to give a season-long display. In June the roses are accompanied by striking spires of white foxgloves.
Mottisfont offers extended opening hours during June, giving you more opportunities to enjoy these spectacular flowers. The gardens are open from 9am daily in June, and on Thursdays, Fridays and Saturdays 6 - 22 June the gardens will be open until 8pm (last entry into property 7pm, house closes at normal time of 5pm), with live music from the FB Pocket Orchestra on Friday evenings. You can join one of the garden team from 11am-11.30am and 2-2.30pm daily throughout June as they answer your gardening questions, and find out more about how they help to bring this sensational garden to life year after year.

Early summer exhibitions
Visitors to Mottisfont in early summer will also have the opportunity to enjoy a number of botanical-themed exhibitions.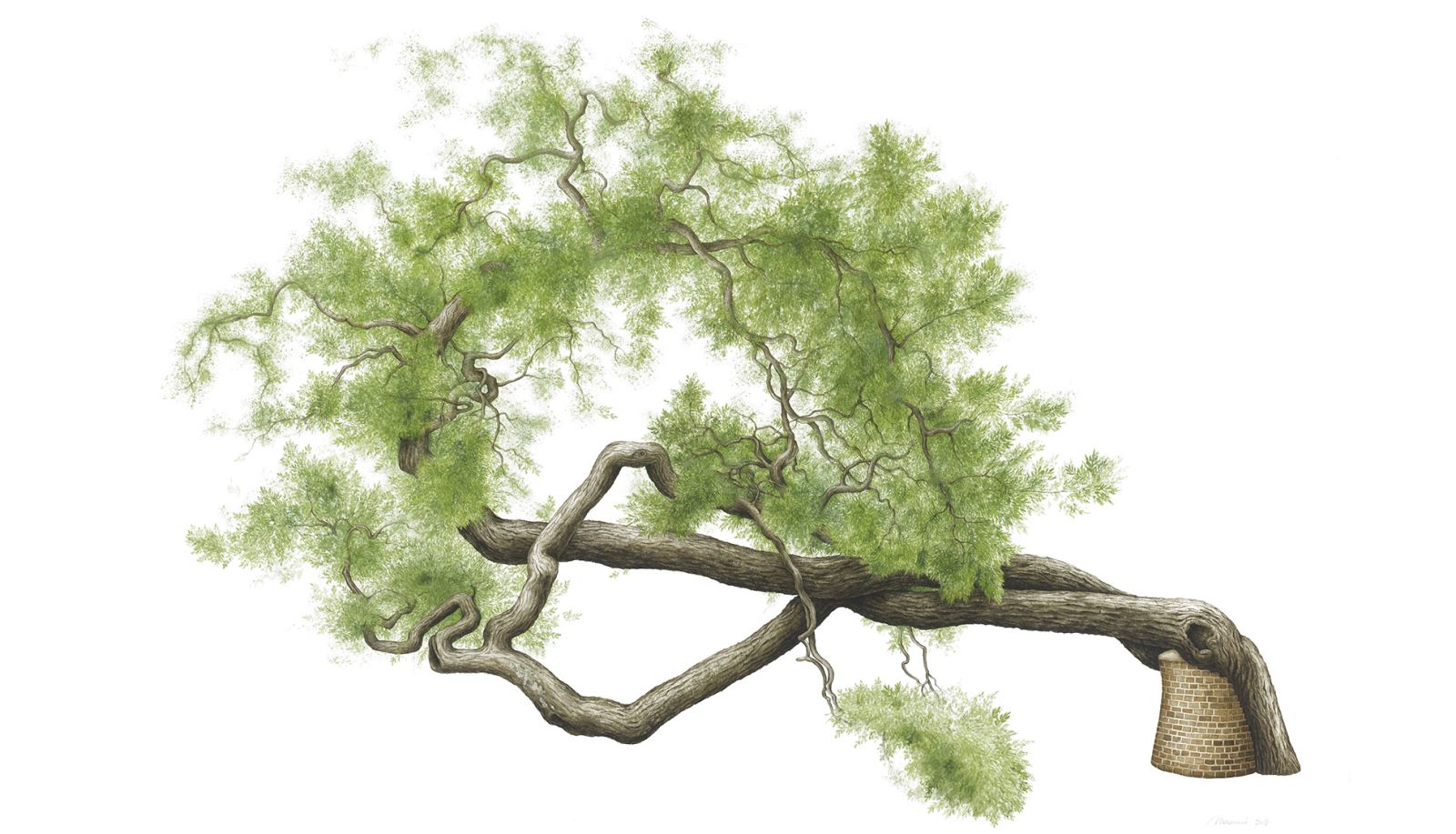 Plants Portrayed is a selection of 34 original contemporary botanical illustrations from the Royal Botanic Gardens, Kew. Botanical illustration is a delicate combination of art and science: a true and lifelike representation of a plant that provides a visually striking image. Mottisfont's exhibition showcases intricately detailed and colourful illustrations of flowers, leaves and trees – including some varieties that you'll find out in the grounds, such as sweet chestnut.
The exhibition includes work by Pandora Sellars - one of the world's most important and influential botanical painters - and her former student Masumi Yamanaka, now a renowned artist in her own right.
Plants Portrayed is displayed side-by-side in the gallery with For the Time Being, an exhibition which showcases ceramic compositions, prints and artist books from a one-year residency by Hampshire-based artists Suna Imre and Eileen White. Suna and Eileen visited Mottisfont and the wider estate together from autumn 2017 to 2018 to develop their respective practices. Their choice of materials and processes creates a narrative about time, place and the beauty of nature within the cycle of decay and renewal.
Both exhibitions are on display until 7 July.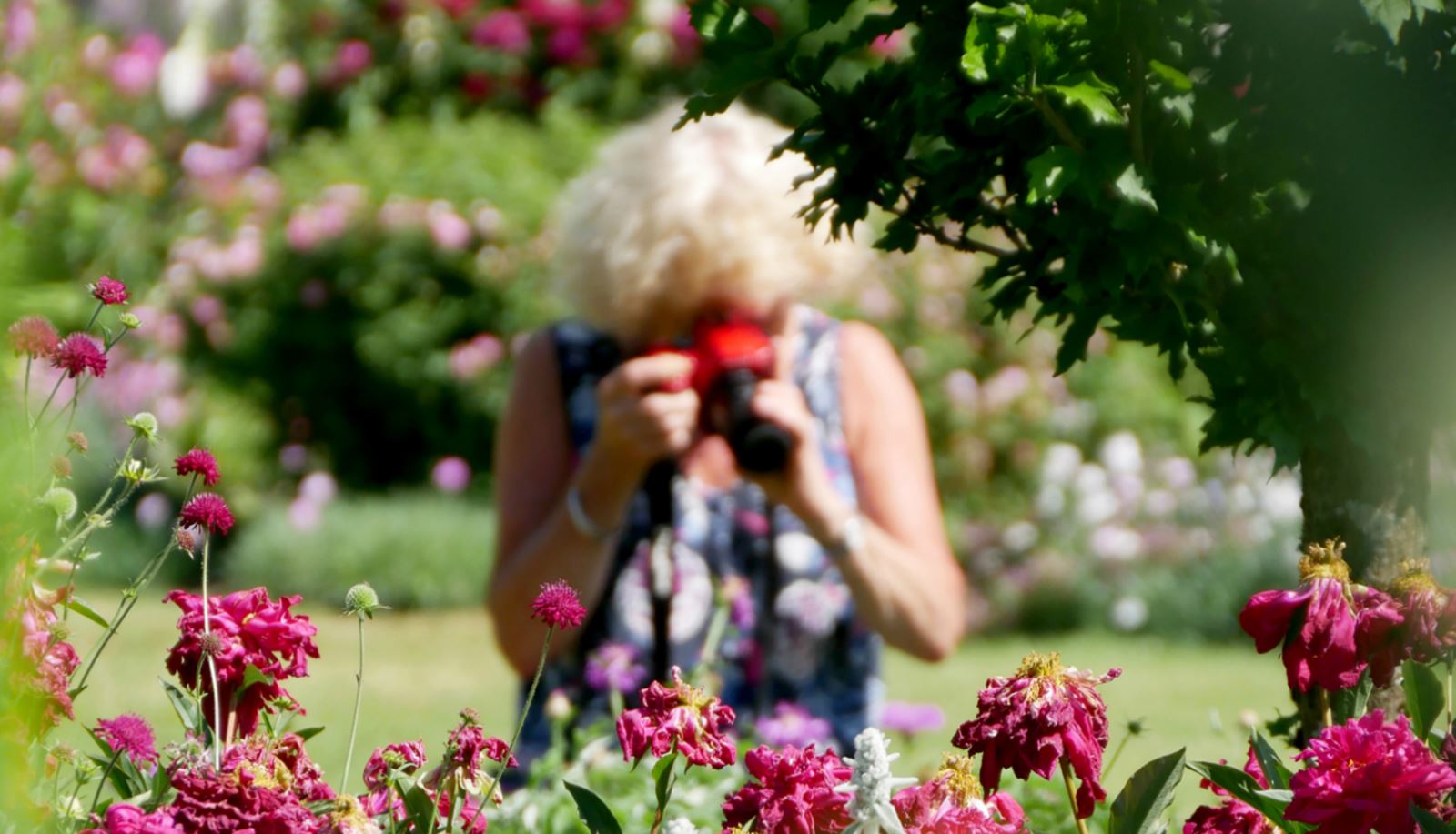 A Good Year for the Roses is an outdoor exhibition of quirky, colourful portraits taken by The Caravan Gallery in Mottisfont's rose gardens during the summers of 2017 and 2018. The Caravan Gallery is a collaboration between artists and photographers Jan Williams and Chris Teasdale who photograph the reality and surreality of everyday life. Since 2000 they have exhibited, nationally and internationally, in their reincarnated 1969 Bluebird caravan, community spaces and high-profile galleries and museums. The photographs, displayed in Mottisfont's Beech Circle until 30 June, capture the resplendent colours of flowers and visitors alike.

Summer holiday fun: July and August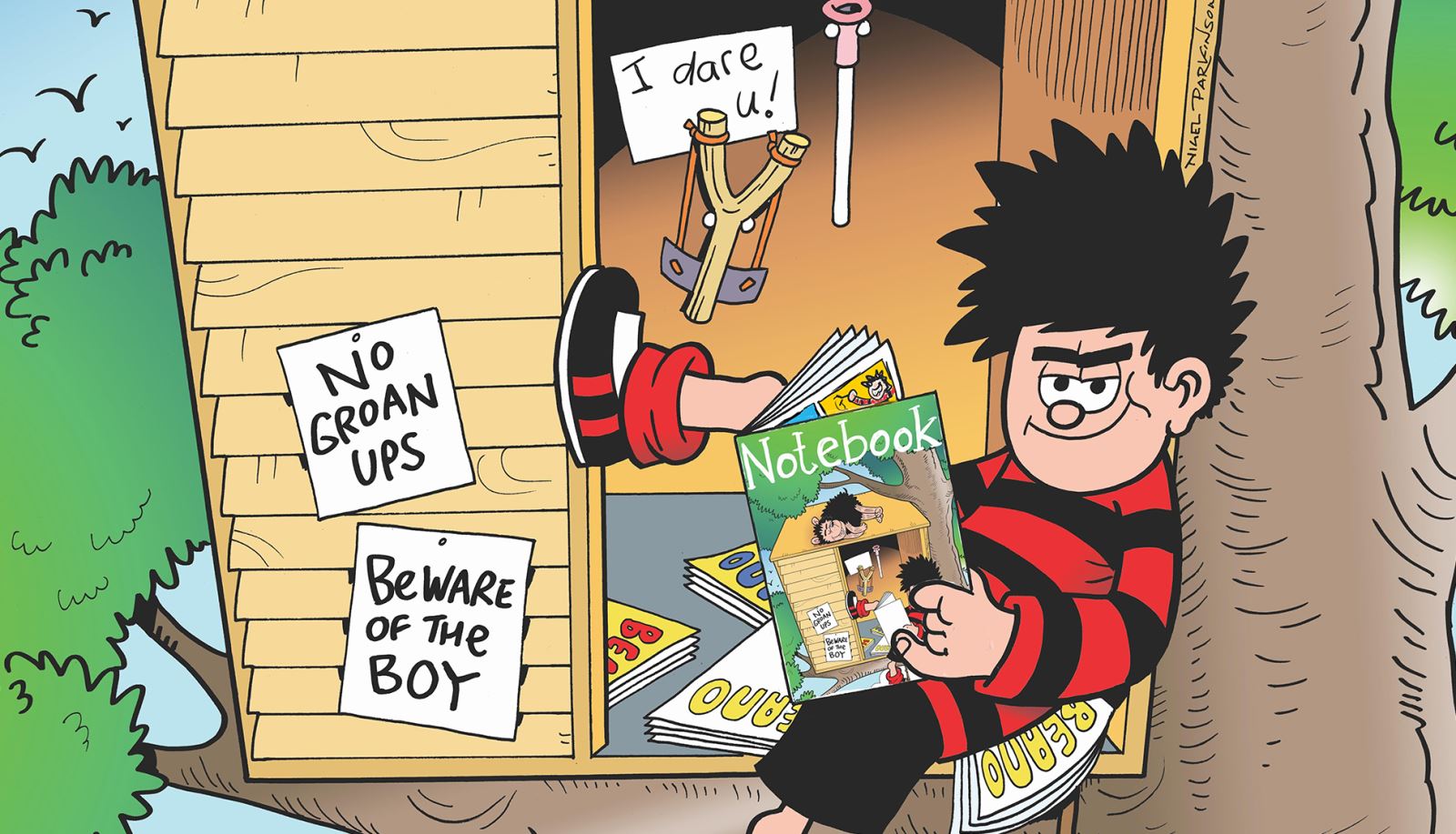 In the summer holidays, much-loved Beano characters are setting up home at the National Trust's Mottisfont in Hampshire, for a vibrant new exhibition exploring 80 years of mischief and mayhem.
On show from 20 July – 8 September, Beano Time Travellers! explores the heritage of the longest running children's comic in Britain, from black-and-red beginnings to the full-colour capers of today. Outside, kids can whizz back through Mottisfont's past with their favourite Beanotown residents in a bespoke trail – featuring Mottisfont's immortalisation in comic-strip form.
In the gallery, you'll find rooms dedicated to some of Beano's most famous characters, including Dennis and Gnasher and the Bash Street Kids. Mottisfont's exhibition includes the original artwork for the first Minnie the Minx comic, which has never been shown publically before.
There'll be whole host of colourful covers and special editions on display, showing the timeline of Beano from its first beginnings up to the present day: from Second World War stories to commentary on modern celebrity culture.
It's an exhibition for all ages, with labels for children and adults throughout.
Beano Time Travellers! Exhibition and Trail


Related
0 Comments