Enjoy a lazy morning lie in before heading off to brunch with some friends or family. There are some great brunch spots in Portsmouth and Southsea, so whether you fancy hitting up a place by the sea or a spot of brunch before shopping, you'll be sure to find some Portsmouth brunch delights here. Here are our top picks:
The Canteen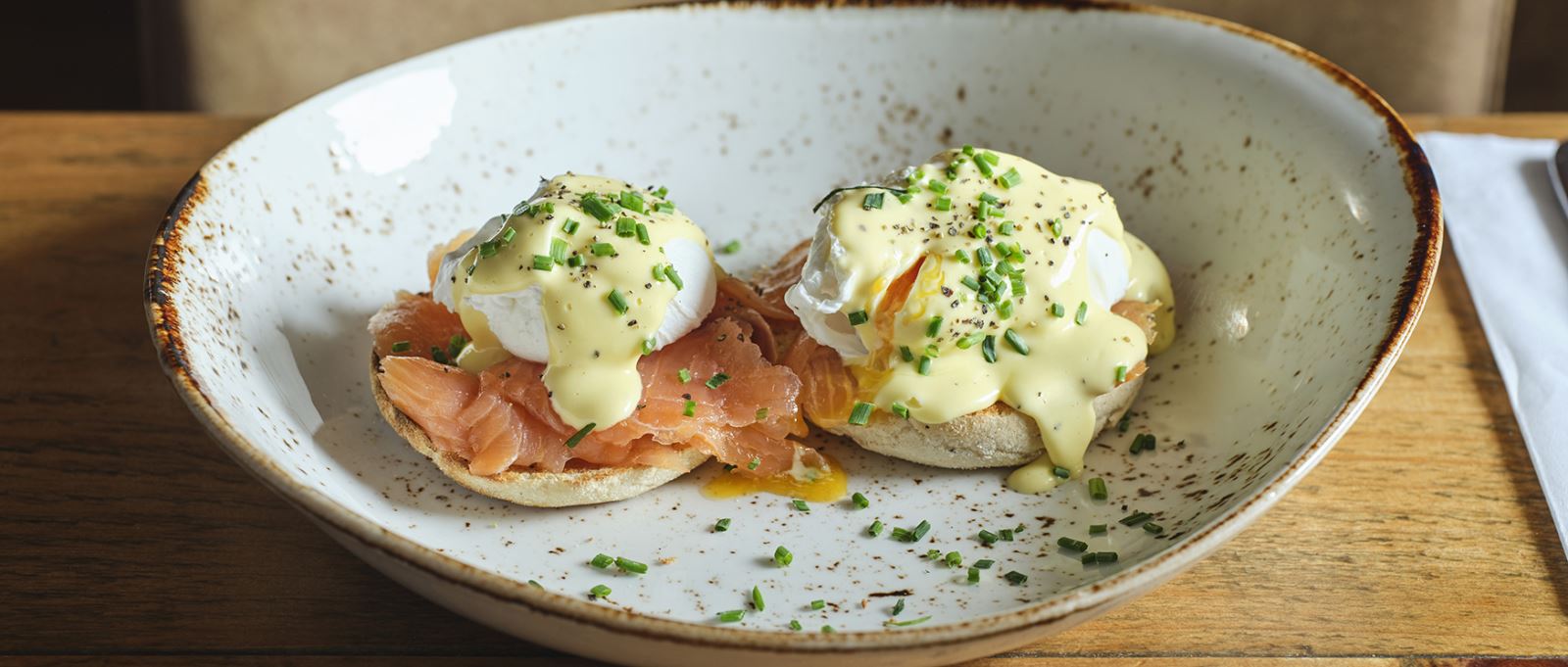 This family-run, waterfront restaurant sits in the historic Hotwalls Barracks in Portsmouth.
Sit out on the deck to watch the comings and goings of the Solent whilst you enjoy your brunch. With food served until 11.45am (and then the lunch menu at 12noon) you can take your pick from The Canteen Breakfast Stack, classic waffles, poached eggs on sourdough and lots more. Vegetarian and vegan options are also available.
Find out more about The Canteen
The Garage Lounge, Southsea
This former tyre workshop was transformed into The Garage Lounge in 2012.
Brunch is served between 9am-4pm with your brunch classics such as eggs benedict and more unusual dishes such as Marmite Mushrooms and Mango Pineapple Crumpets. Catch up with friends over some brunch delights.
Find out more about The Garage Lounge
Cosy Club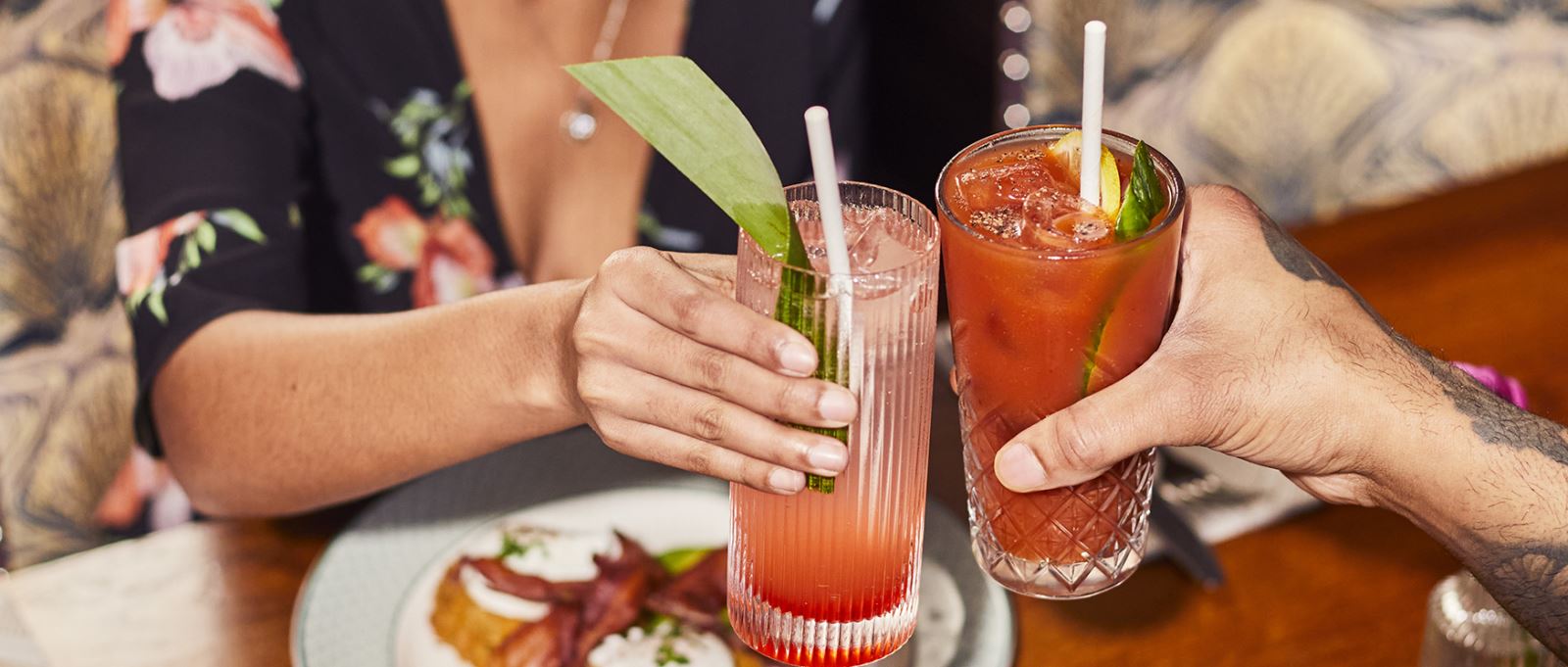 Set behind Spinnaker Tower in Gunwharf Quays, Cosy Club is a great brunch spot to choose if you are looking to combine brunch with either some sightseeing or a sport of shopping.
Here, you can also upgrade your brunch to a bottomless brunch with 90 minutes of unlimited drinks for an additional £25 per person (terms and conditions apply).
Find out more about Cosy Club Portsmouth
Hunter Gatherer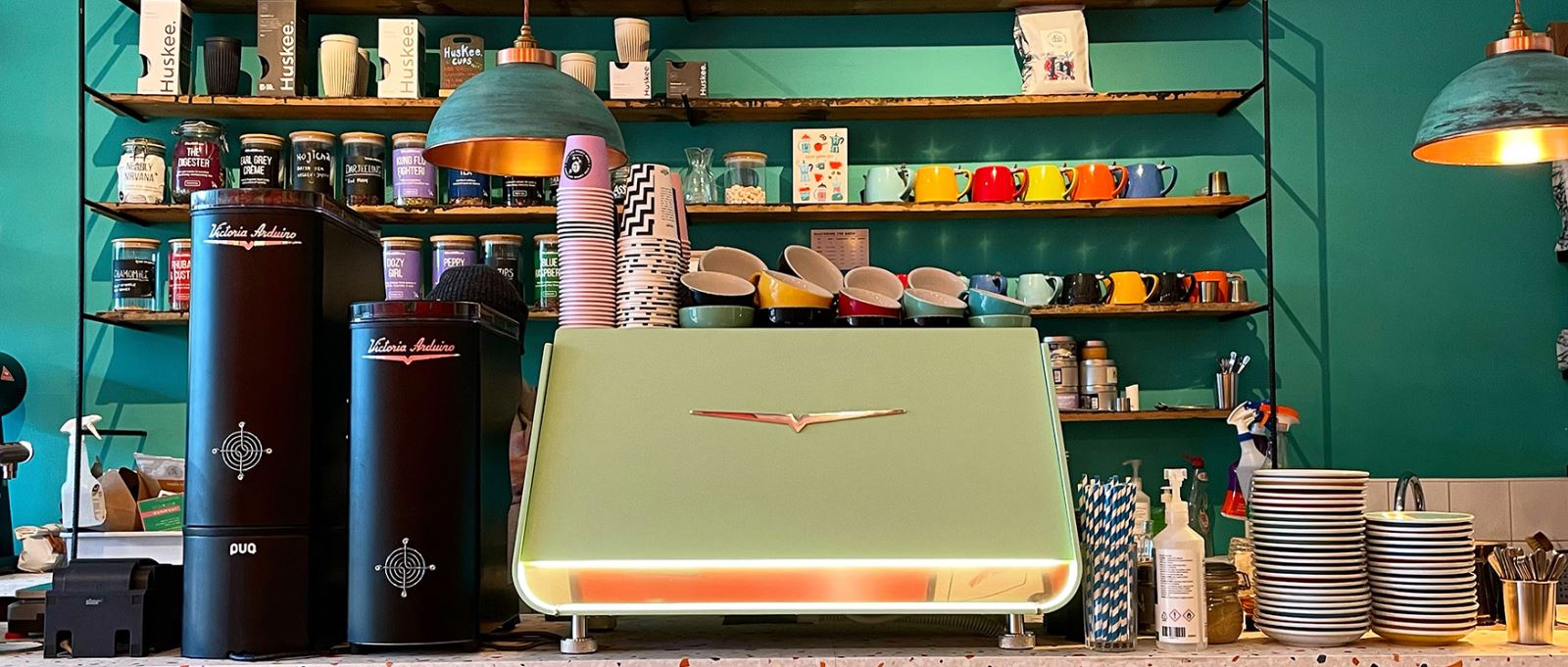 This 100% plant-based café serves up brunch all day. Spice up your brunch choices with smashed avocado, a brunch burrito or cheeseburger with a heura meat patty. Choose your coffee from the Brew Bar, have a glass of freshly squeezed orange juice or a milkshake using sproud mylk.
Find out more about Hunter Gatherer
Southsea Brunch Klub
Looking for a bottomless brunch? Southsea Brunch Klub offers a two-course brunch menu with 90-minutes of bottomless drinks including prosecco, Aperol Spritz, draught beer and selected cocktails. Brunches here will often be accompanied by live DJs or performers. Vegetarian and vegan options are also available – please make Southsea Brunch Klub aware at time of booking.
Find out more about Southsea Brunch Klub
Panero Lounge, Southsea
This dog-friendly coffee bar can be found in the heart of Southsea. Complete with cosy chairs, a book swap and an eclectic design – this makes a good choice for brunch with all the family. Brunch options include Miami Brunch with Chorizo, Shakshuka and your traditional brunch favourites such as bacon butties.
Find out more about Panero Lounge
Las Iguanas
Also found at Gunwharf Quays, Las Iguanas is a handy brunch spot when combined with a shopping trip. With Latin American-inspired meals – book a bottomless brunch for brunch-sized portions of some of the Las Iguanas' classic dishes along with a selection of cocktails, mocktails, bubbles, beer and spirits.
Find out more about Las Iguanas
The Tenth Hole
Adjacent to a 9-hole golf course, The Tenth Hole serves up breakfast/brunch until 12noon before switching to their lunchtime menu. Opt for buttermilk pancakes, homemade granola or your traditional Full English (this can also be vegetarian or vegan). With covered outdoor seating and some gorgeous looking cakes – you'll be spoilt for choice!
Find out more about The Tenth Hole
The Briny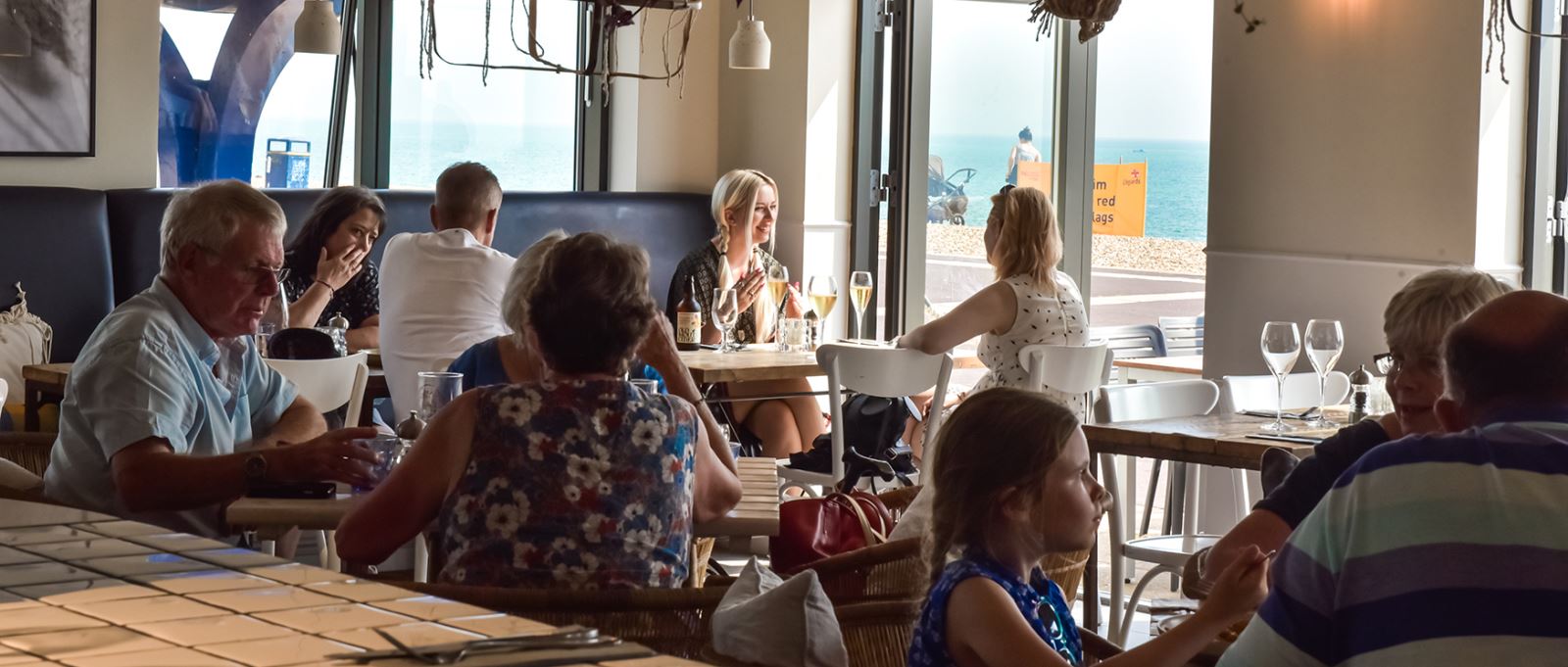 For a relaxed breakfast/brunch, The Briny packs a punch with sample dishes including smoked haddock, the vegan breakfast and house muesli.
With panoramic sea views and locally sourced ingredients, where possible, The Briny combines this with exceptional levels of customer care.
Delaneys, Southsea
Recently refurbished, at Delaneys you can expect all the usual breakfast/brunch classics between 9am-11.30am. From 12noon, the menu changes to a lunch one but one which also offers brunch dishes such as smashed avocado and buttermilk pancakes. This family-run restaurant
This is just a sample of some of the amazing places you can enjoy brunch in Portsmouth and Southsea, and of course, the rest of Hampshire. Take a look at our food and drink pages for other locations.
Make the most of your trip to Portsmouth by planning things to do. Whether that's a visit to the Portsmouth Historic Dockyard, some sightseeing from the skies at Spinnaker Tower or travelling further afield to nearby Royal Armouries - Fort Nelson or Hayling Island.
Find out more about things to do in and around Portsmouth
Related