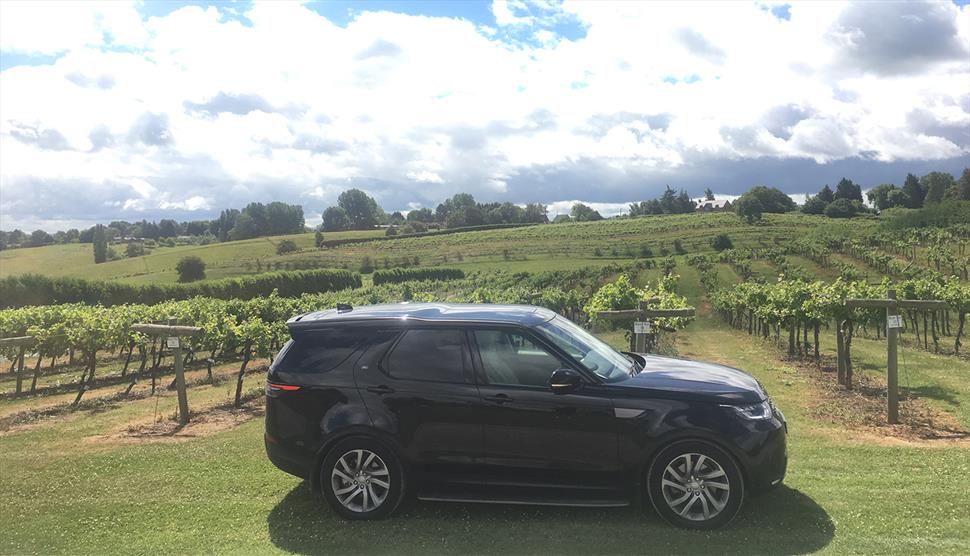 About
Hampshire Tours offer small group private tours for up to six people, travelling in comfort in a Land Rover Discovery, providing a luxury experience at a pace and itinerary to suit you.
Hampshire Tours specialise in tours of Hampshire's scenic vineyards and wineries for 'cellar-door' tastings of Hampshire's award-winning sparkling wines and also offer bespoke tours of the county and the South Downs National Park tailored to your specific interests and schedule. Bespoke tours provide the ideal pre or post-cruise excursion.
On a vineyard tour you will visit Hampshire's oldest and up and coming wineries, meet the owners and sample superb quality, award-winning sparkling wines, letting Hampshire Tours take care of the driving. You will visit at least three wineries and lunch will be arranged for you at a winery, country pub or another site of interest.
On a bespoke Hampshire tour a tailored itinerary will be created for your perfect tour, meeting your private group at your hotel and using local knowledge of the area to take you through the most beautiful scenery and villages of Hampshire and the South Downs pointing out local wildlife and points of interest along the way while avoiding the distraction of driving yourself.
Bespoke private tours allow us to tailor an itinerary for you including lunch at a carefully-selected traditional British pub or restaurant/cafe to suit your taste. The range of options include virtually any of the attractions on the Visit-Hampshire website as well as learning to fly-fish, exploring the rich history of the area, the literature of Jane Austen and the "real Downton Abbey." If you're spoilt for choice, itineraries can be suggested based on your interests or what you have enjoyed on previous holidays.

Opening Times
Open
(1 Jan 2022 - 31 Dec 2022)
Map & Directions

Click to Activate
View Map