This was our first ever Spring Photography Competition and we were blown away with the pictures that our photographers submitted. After extensive judging, we are so excited to finally announce our winner, runners-up and highly commeded entries for this year's Spring Photography Competition.

Keep your eyes peeled for the return of our Summer Photography Competition coming soon!

A huge thank you, to all those who entered!

WINNER: Tania Joyce - Micheldever Woods, Alresford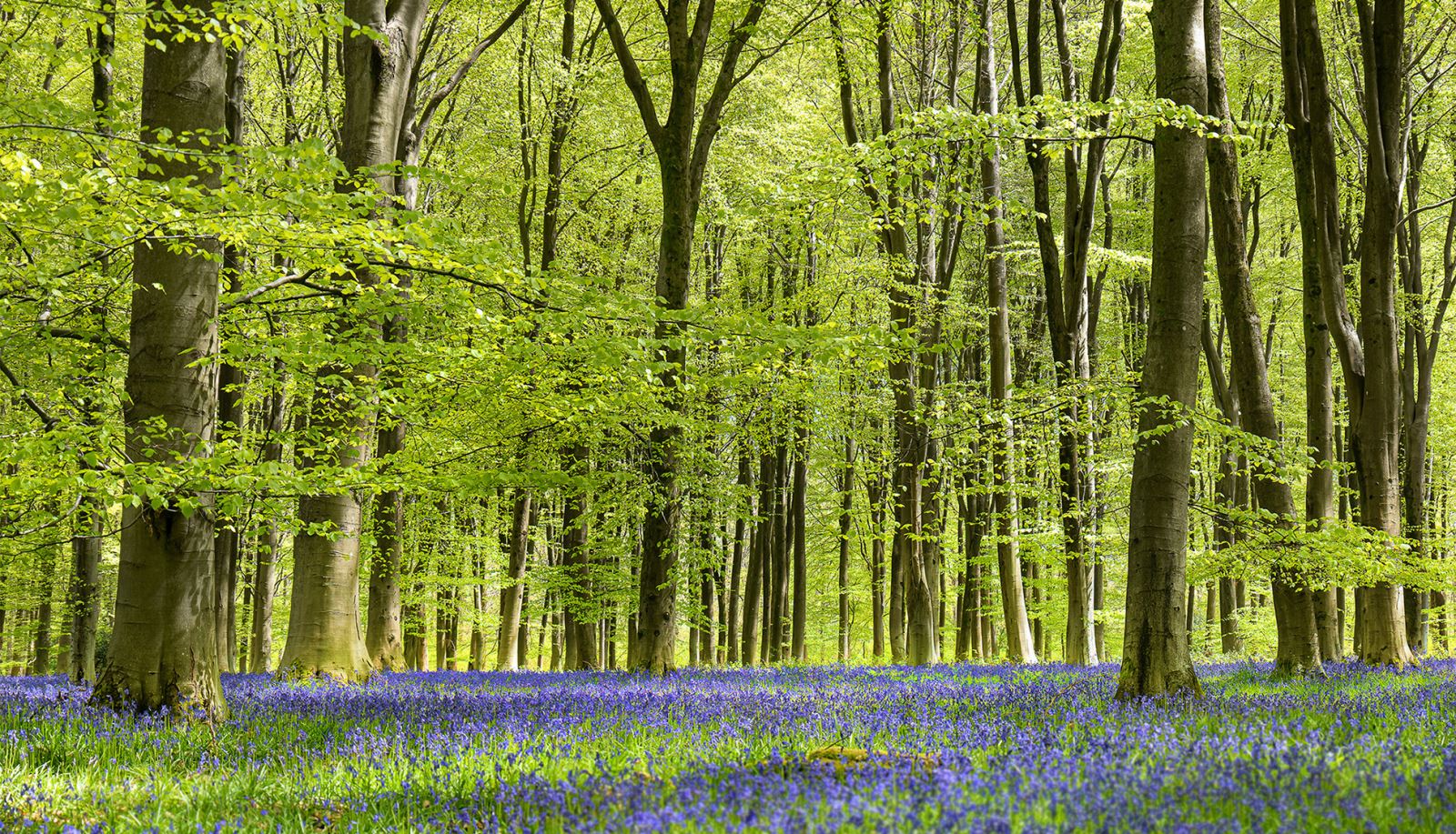 "Life can be so hectic sometimes, and it's important to take time out, so on this Spring day in May we took our dog to Micheldever woods for the first time. It felt magical as soon as we stepped into the forest…the sunlight filtered through the trees and the fresh new leaves and carpet of bluebells glowed. We ate a picnic under the canopy of the trees and I tried out my new camera. We walked for miles and managed to get very lost but I can't think of a more beautiful place to get lost for hours. It was a day to remember."

Instagram: @wildwood.design.newforest // @wildwoodnewforest

Find out more about Alresford here.
Runners Up
Lauren Reid - Elvetham Heath Nature Reserve, Fleet
Find out more about Fleet.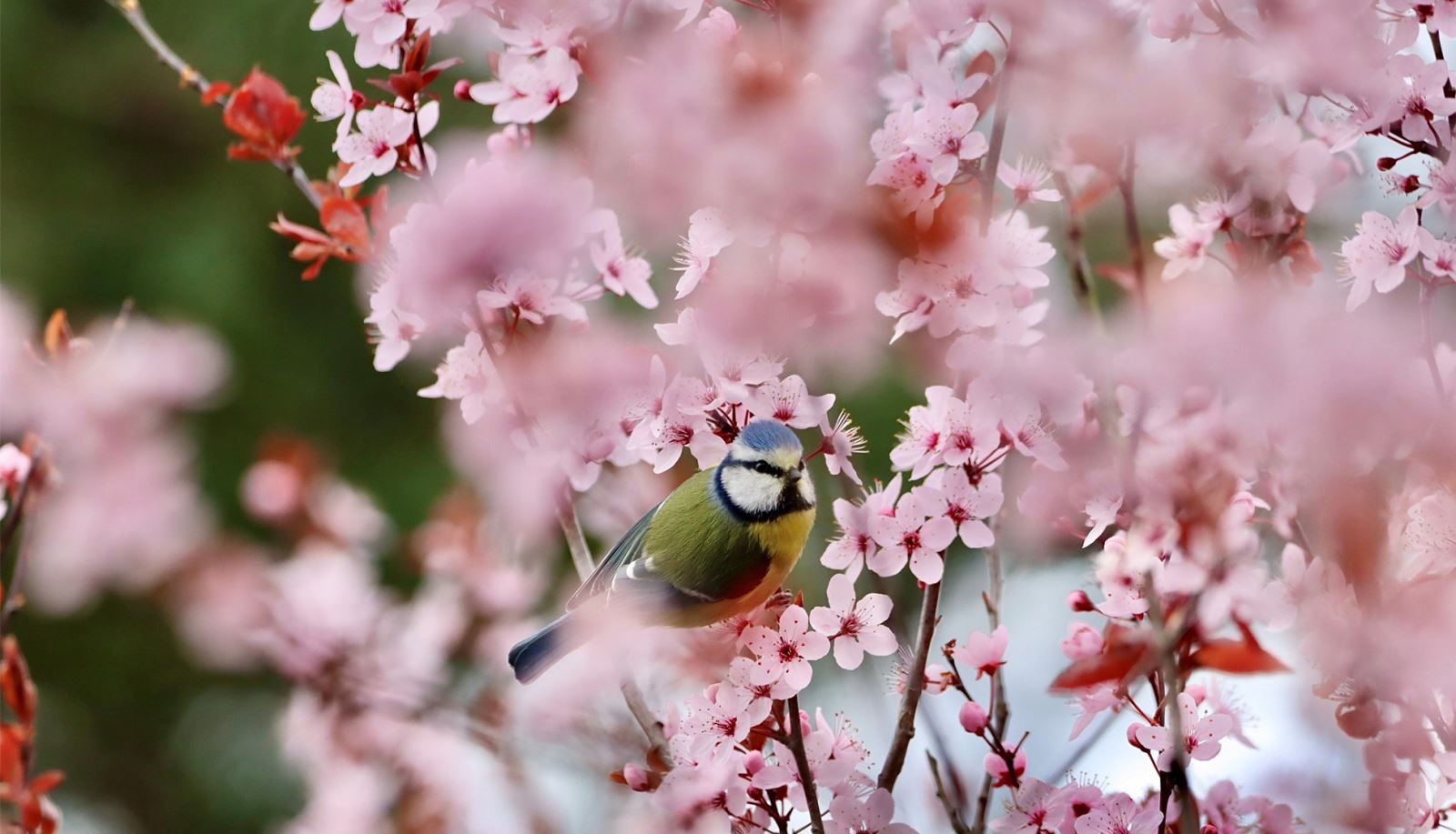 Anthony Hazleden - Emsworth Harbour

'I took this shot whilst paddle boarding out in the harbour at Emsworth, It was SO peaceful it felt like you were in a dream.'
Find out more about Emsworth Harbour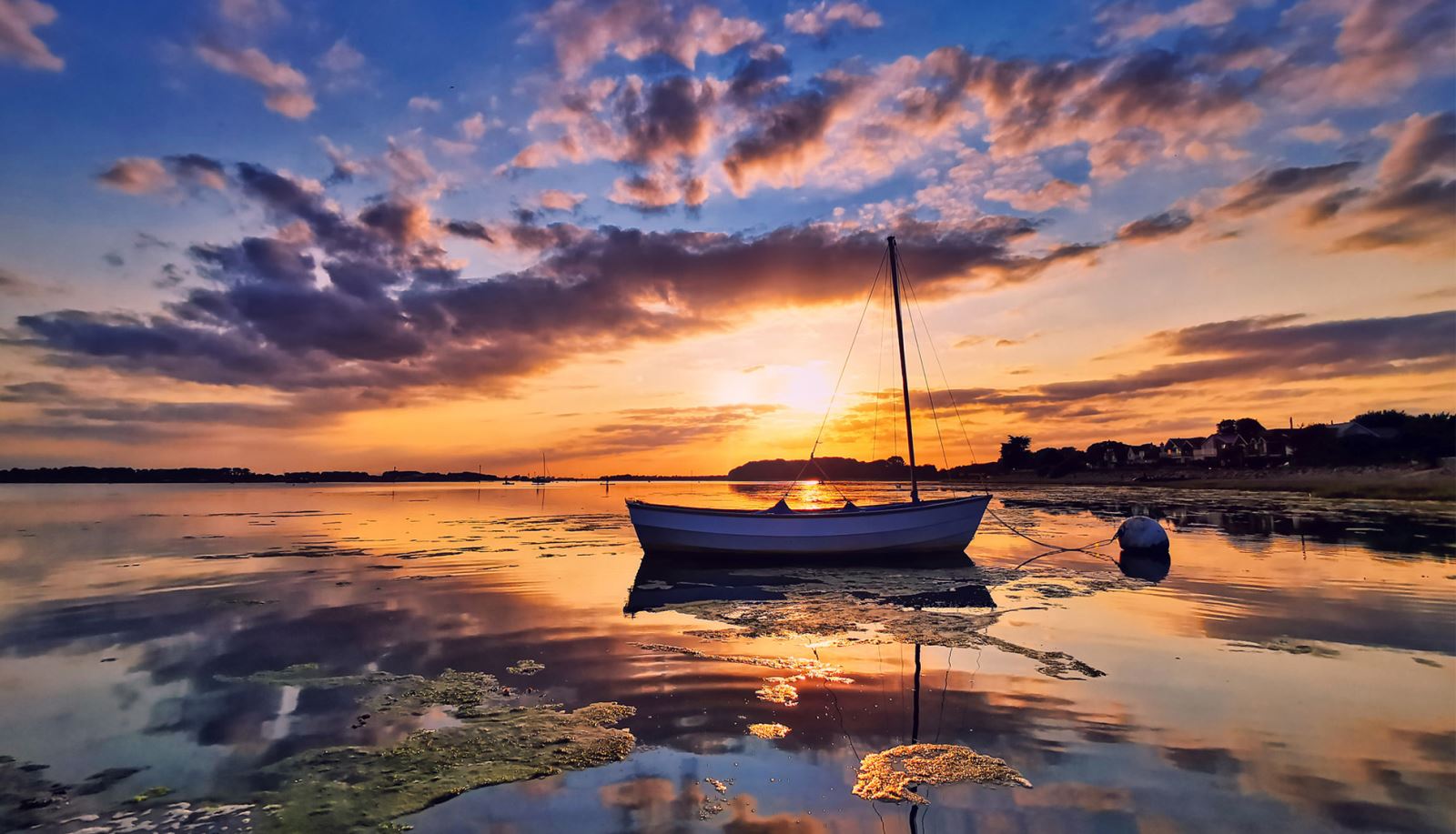 Andy Connelly - Southsea Lighthouse

'I took this photo on a walk through Southsea, my home town recently during Daffodil season. In the background is Southsea Castle and I was trying to set the lighthouse in amongst the Daffodils on a typical spring day in Portsmouth.'

Find out more about Southsea here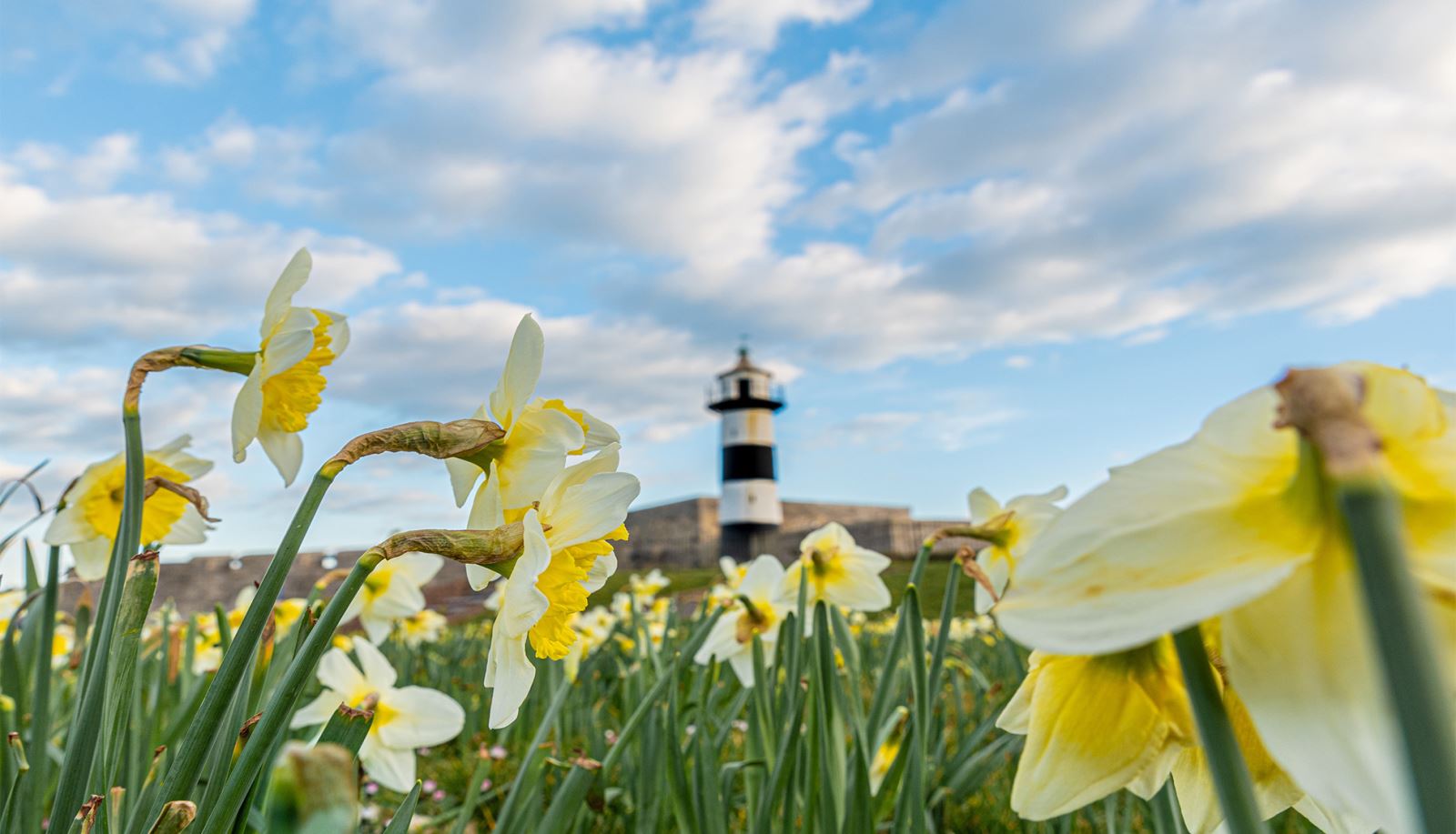 Antony Lowe - Watch house at Lepe

'Sunset at the Watch House on Lepe Beach, taken at the beginning of spring at the end of March.'

Find out more about Lepe Country Park here.


Amanda Norfolk - New Forest

This blossom tree stood out a mile on my walk. A beautiful cluster of pink bloom. It stood tall and held its head high - a lovely sense of Spring amongst all the green.

Find out more about the New Forest here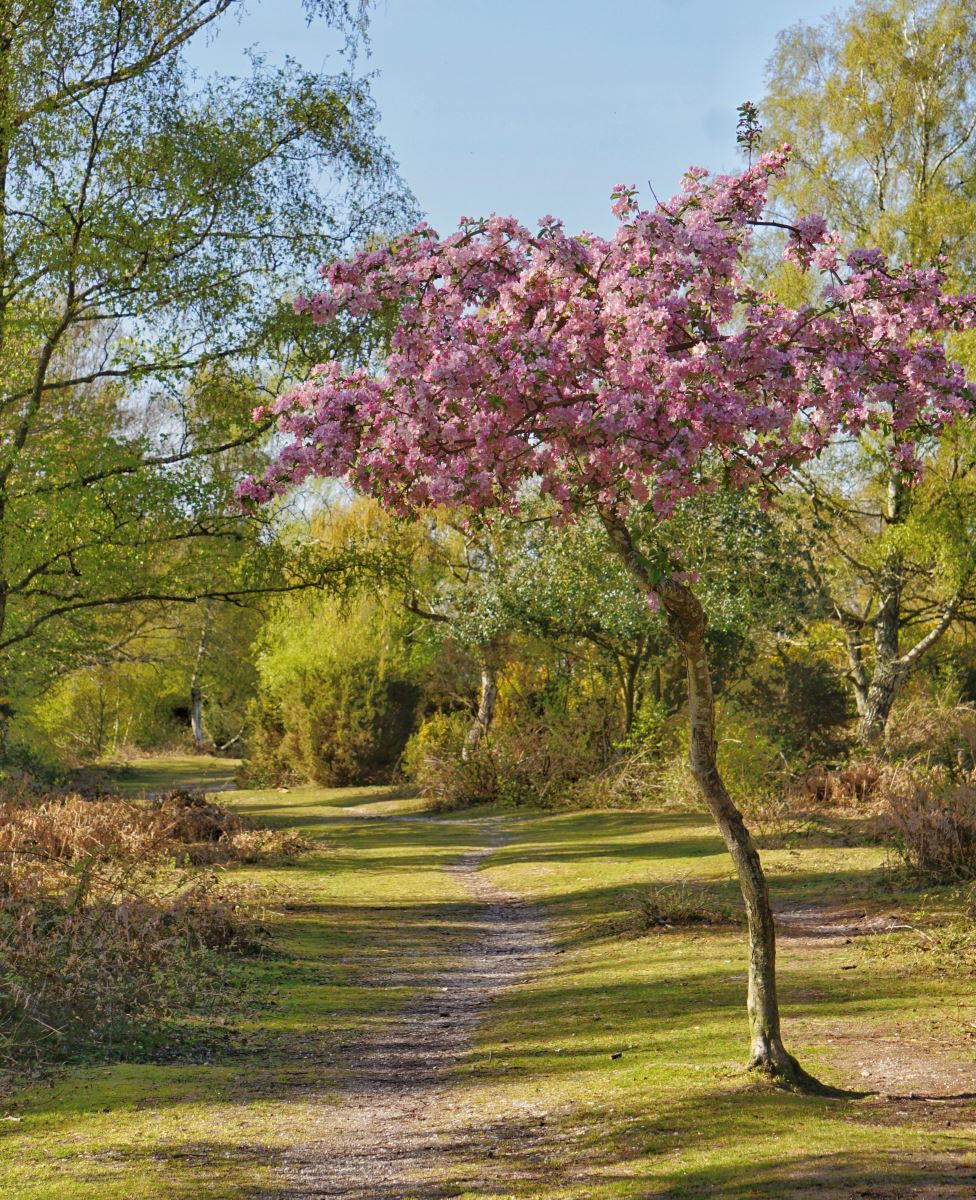 Highly-commended entries:
Paul Rollison - Mottisfont Nation Trust Home and Estate

'My wife and visited Mottisfont the week lockdown was relaxed and were delighted to see that Spring flowers were still in abundance. After a long walk round the estate we stood under a 300 year old tree and I captured this wonderful scene. It meant so much to us to be finally out and about in this beautiful county.'

Find out more about Mottisfont Abbey, Garden and Estate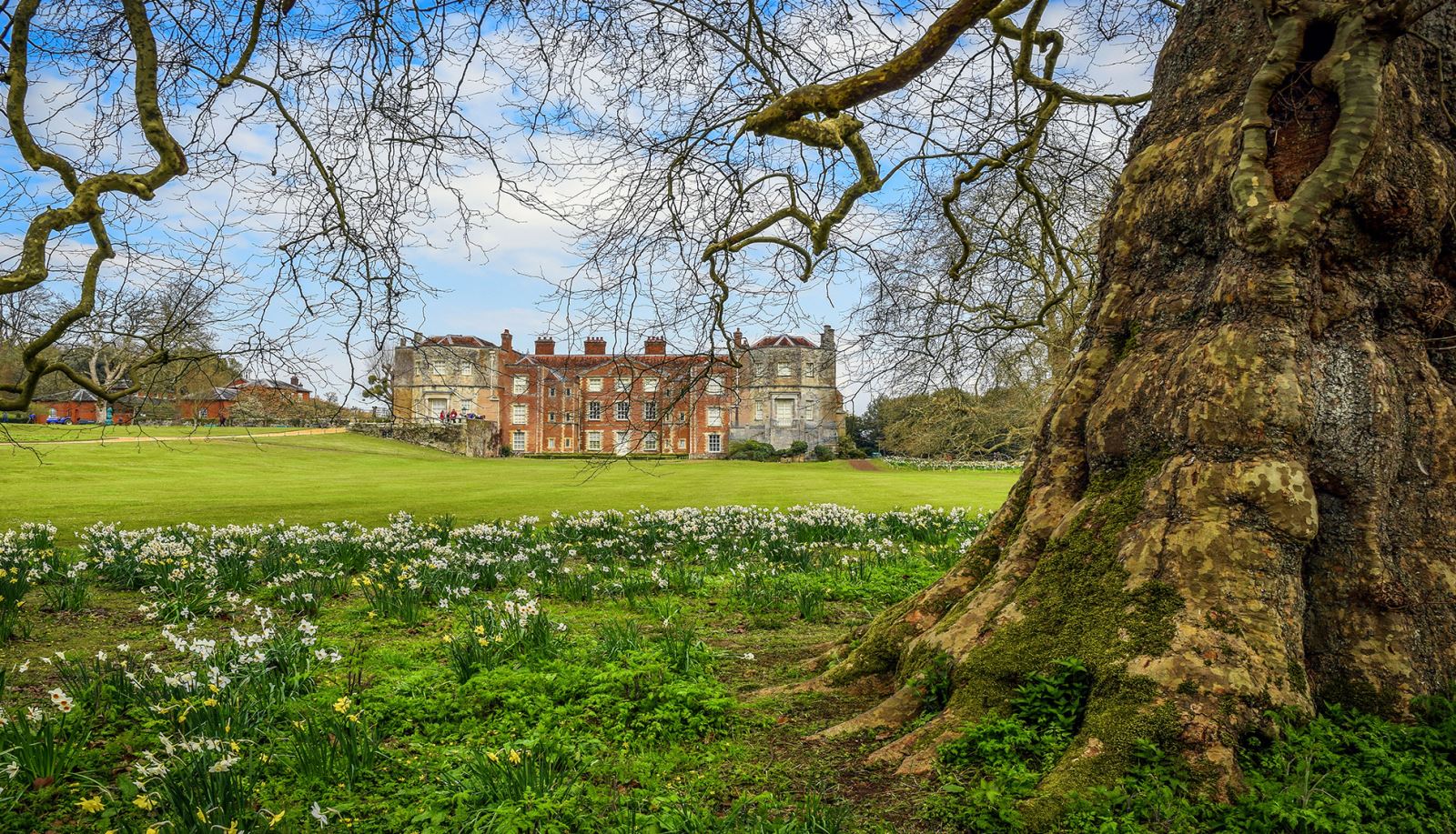 Barry Hutchinson - nr. Wolvesy Castle, Winchester

'My daughter and I went did the City Walk around Winchester. It was a wonderful walk through the town and along the River Itchen when we went to walk around the Wolvesey Castle (Ruins of old Bishop's Palace) and saw this beautiful blossom framing the Bishop's Palace.'

Find out more about Winchester here.

Mark Richards - Hurst Castle
'I walked down to Hurst Castle for sunrise and unfortunately cloud rolled in the effect the golden light I was hoping for by I still ended up with a few photos I was happy with who doesn't love sea Thrift.'
Find out more about Hurst Castle here.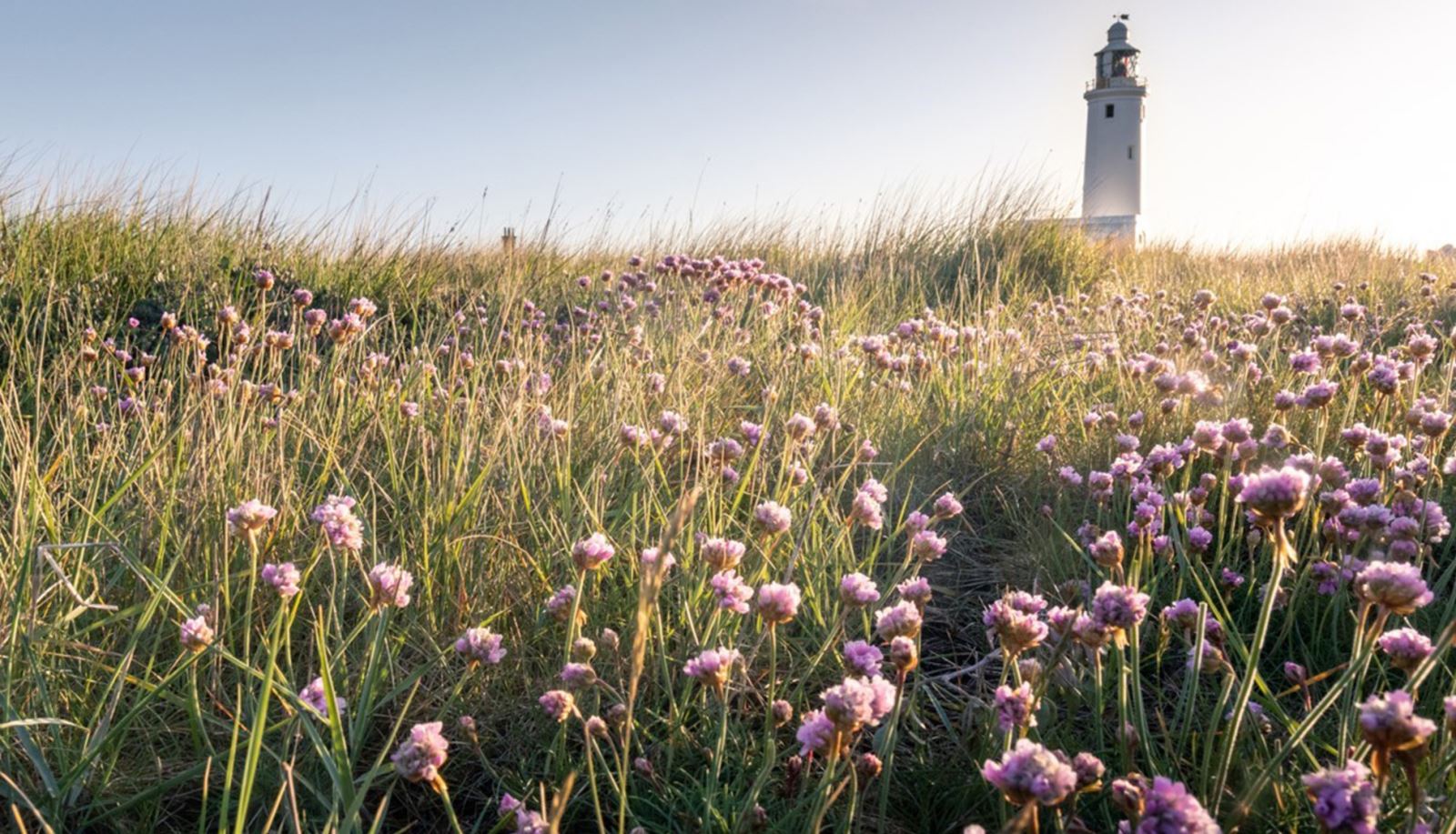 Amanda Norfolk - Hampshire Fields

'Fields of Gold on a cloudy day. A beautiful view over the Hampshire countryside and all you can see is the yellow. The smell walking through the middle of the rapeseed field was quite immense but some of those stems were taller than me!'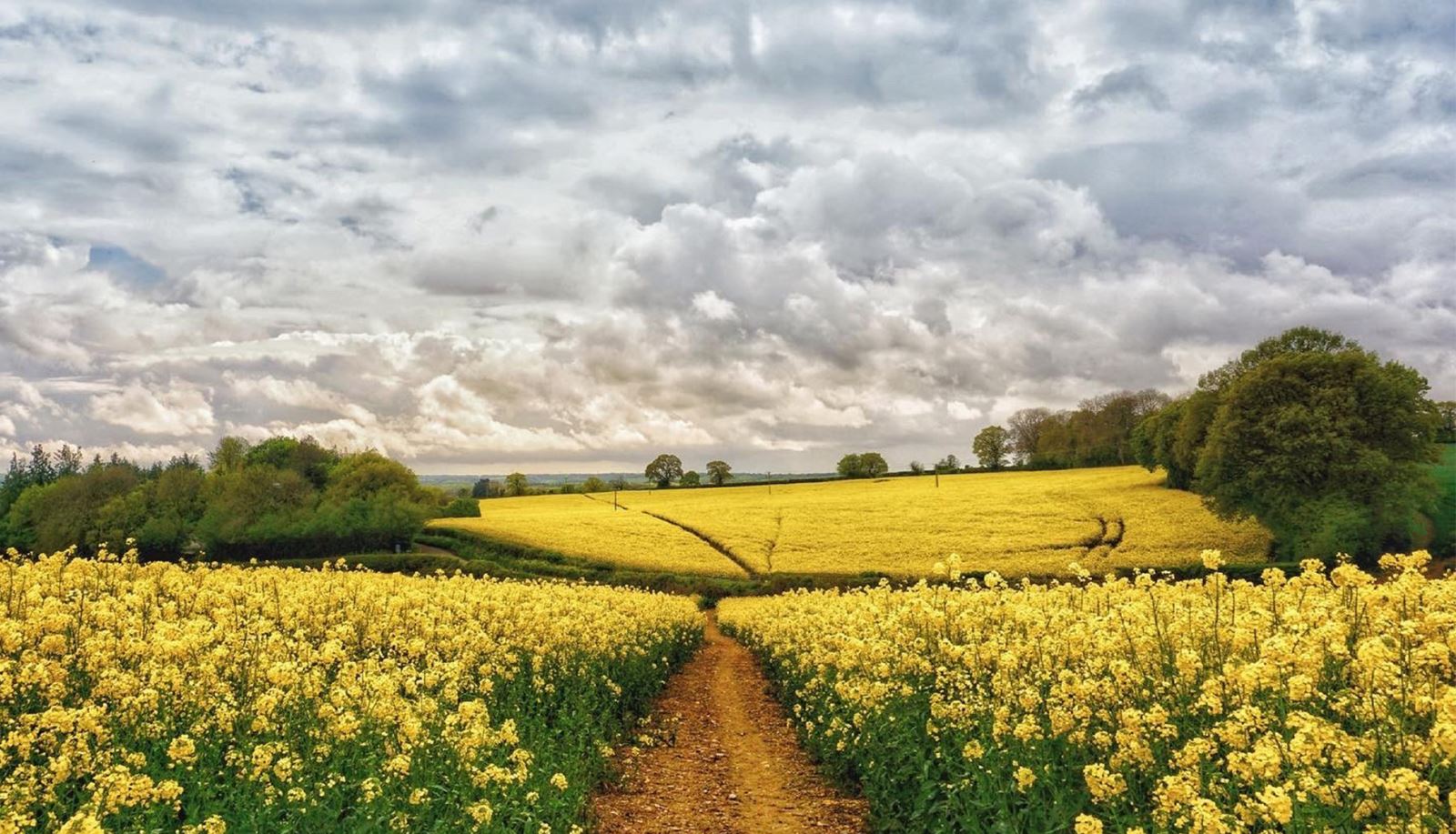 Daphne Wuenne - Mitcheldever Woods

'Morning magic in the bluebell wood.'

Find out more about Alresford here.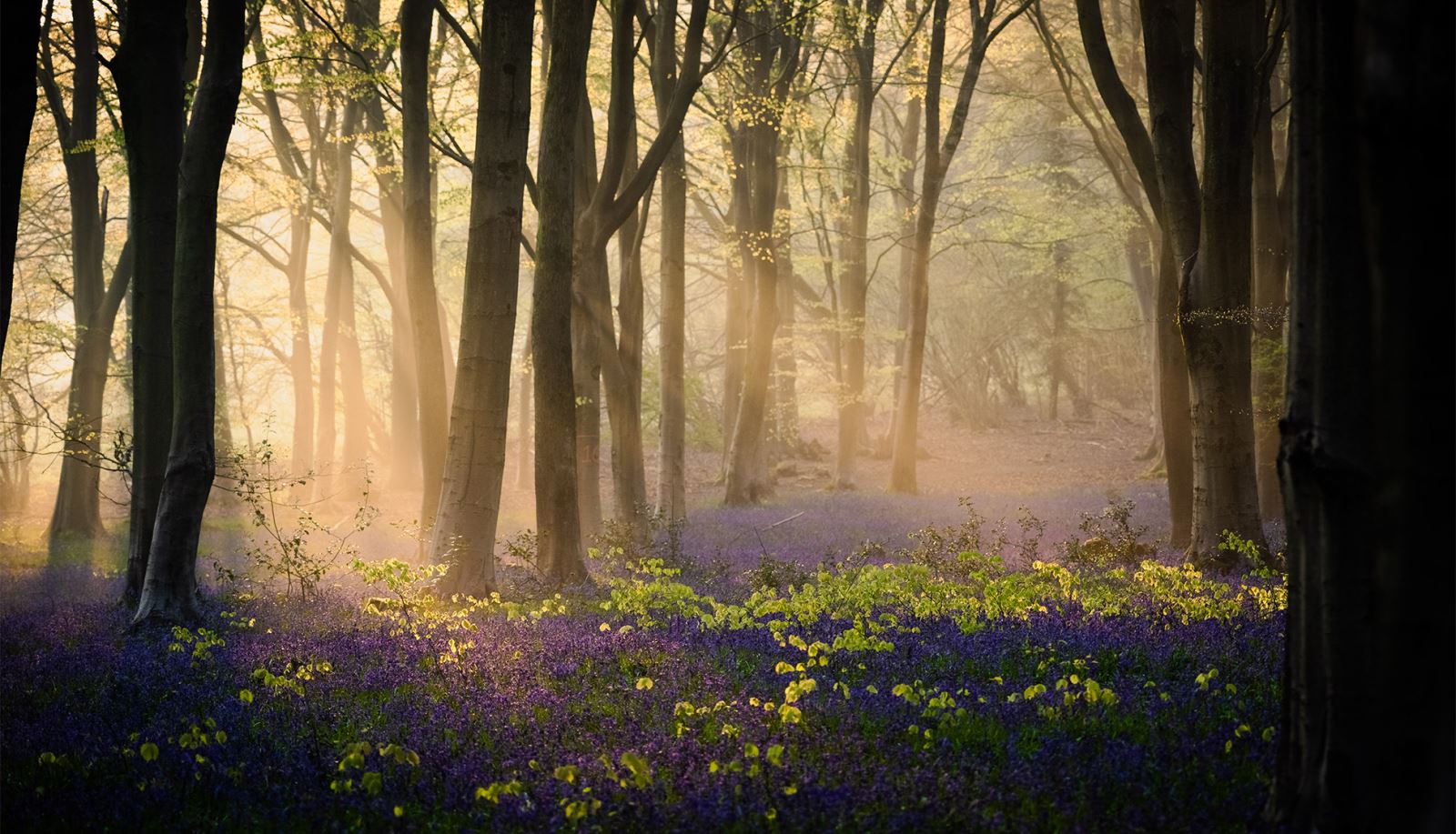 George Palmer - Hambledon
'Taken in Hambledon by the Bat and Ball on a a picturesque evening, very peaceful.'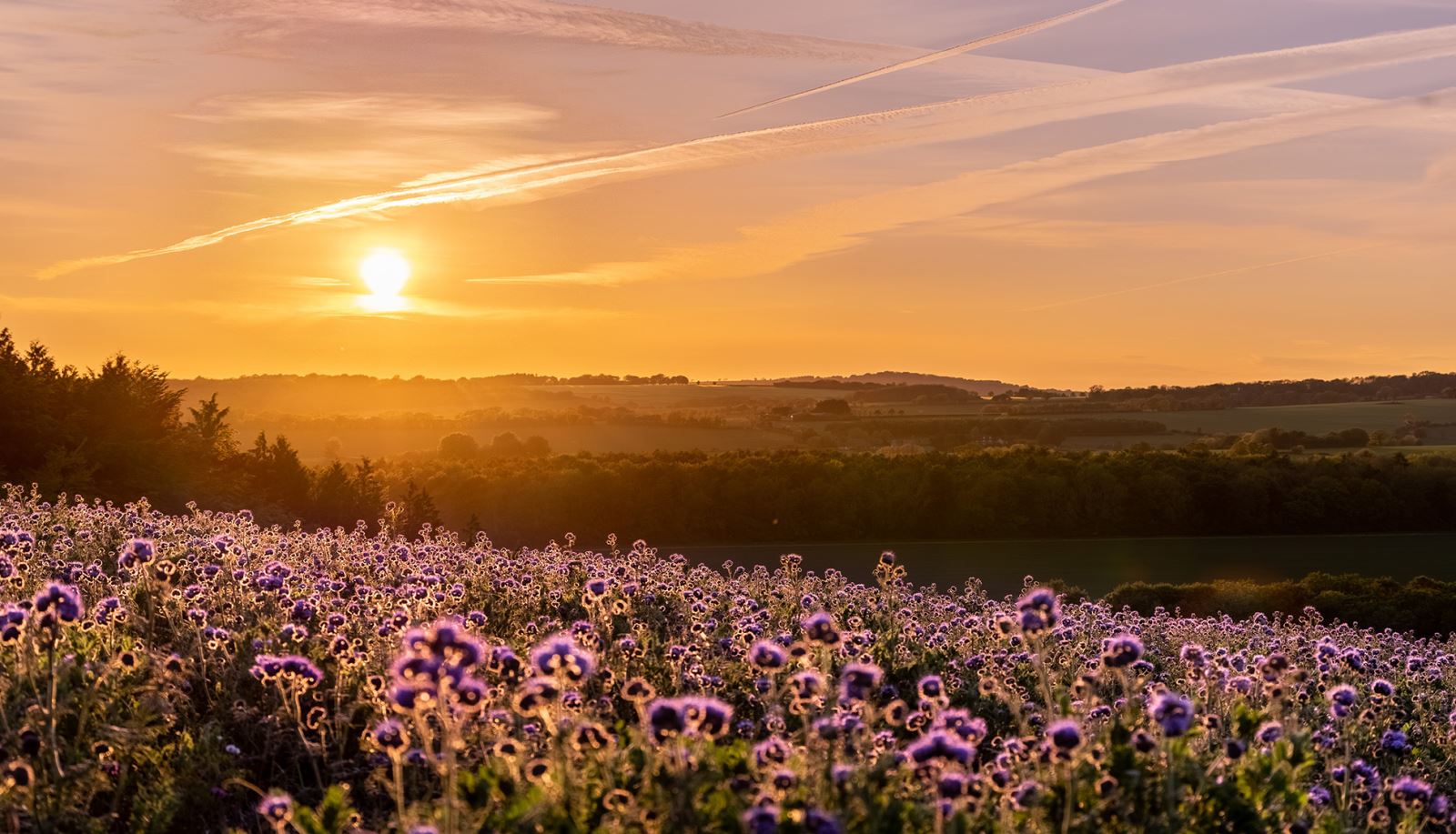 Gemma White - Soberton, Portsmouth
'This was the only day of my week of annual leave where it didn't rain for most of the day and exploring the Hampshire Countryside was the perfect way to enjoy it - Spring was well and truly Sprung!'
Find out more about Portsmouth here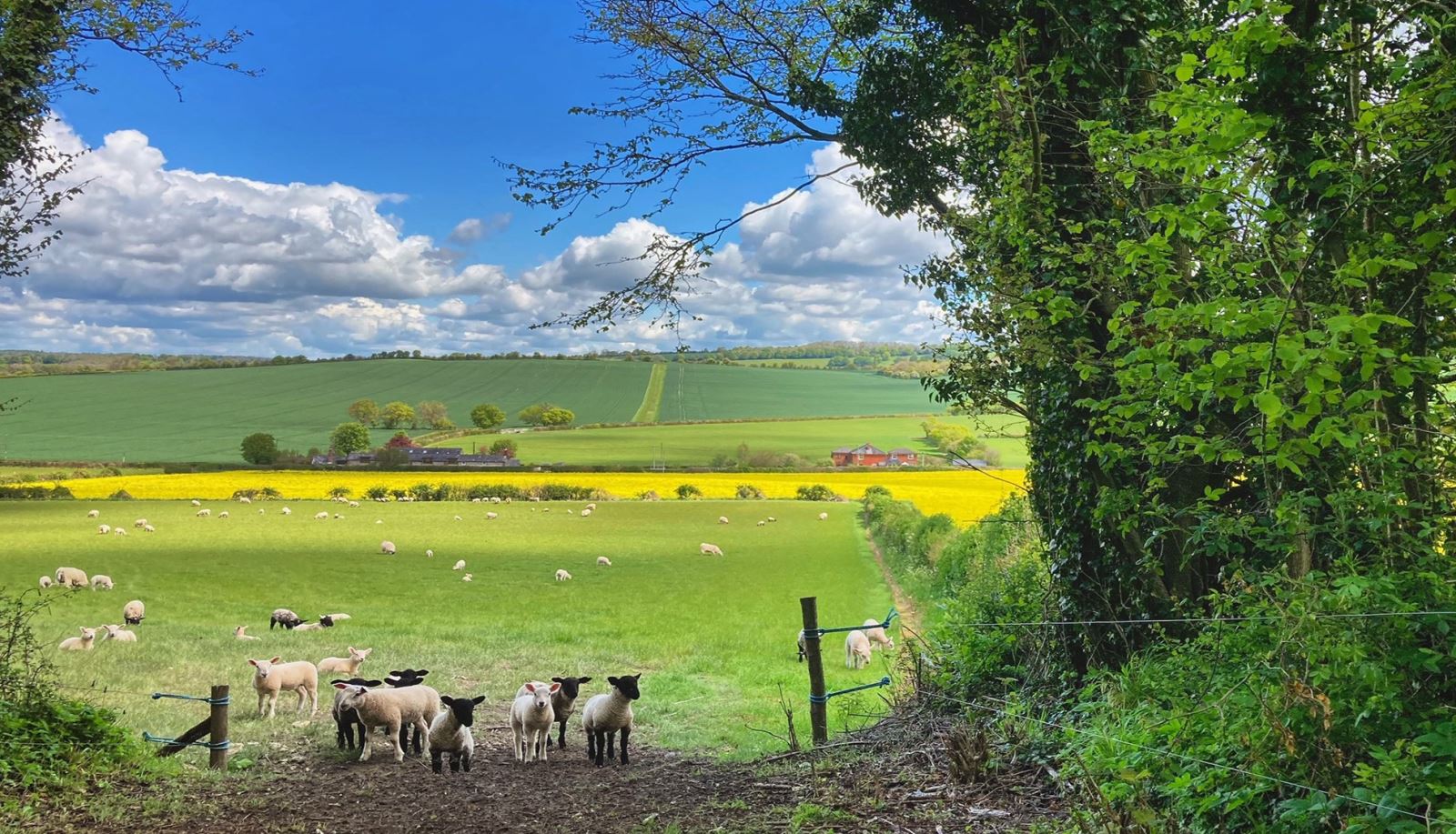 James Marsh - Lepe Beach
'One of my favourite locations along the Hampshire coast for sunrise is from Lepe Country Park. This image was captured as the April spring sun rises over the Lepe 'Dolphins' on Lepe Beach, Hampshire.'
Find out more about Lepe Beach here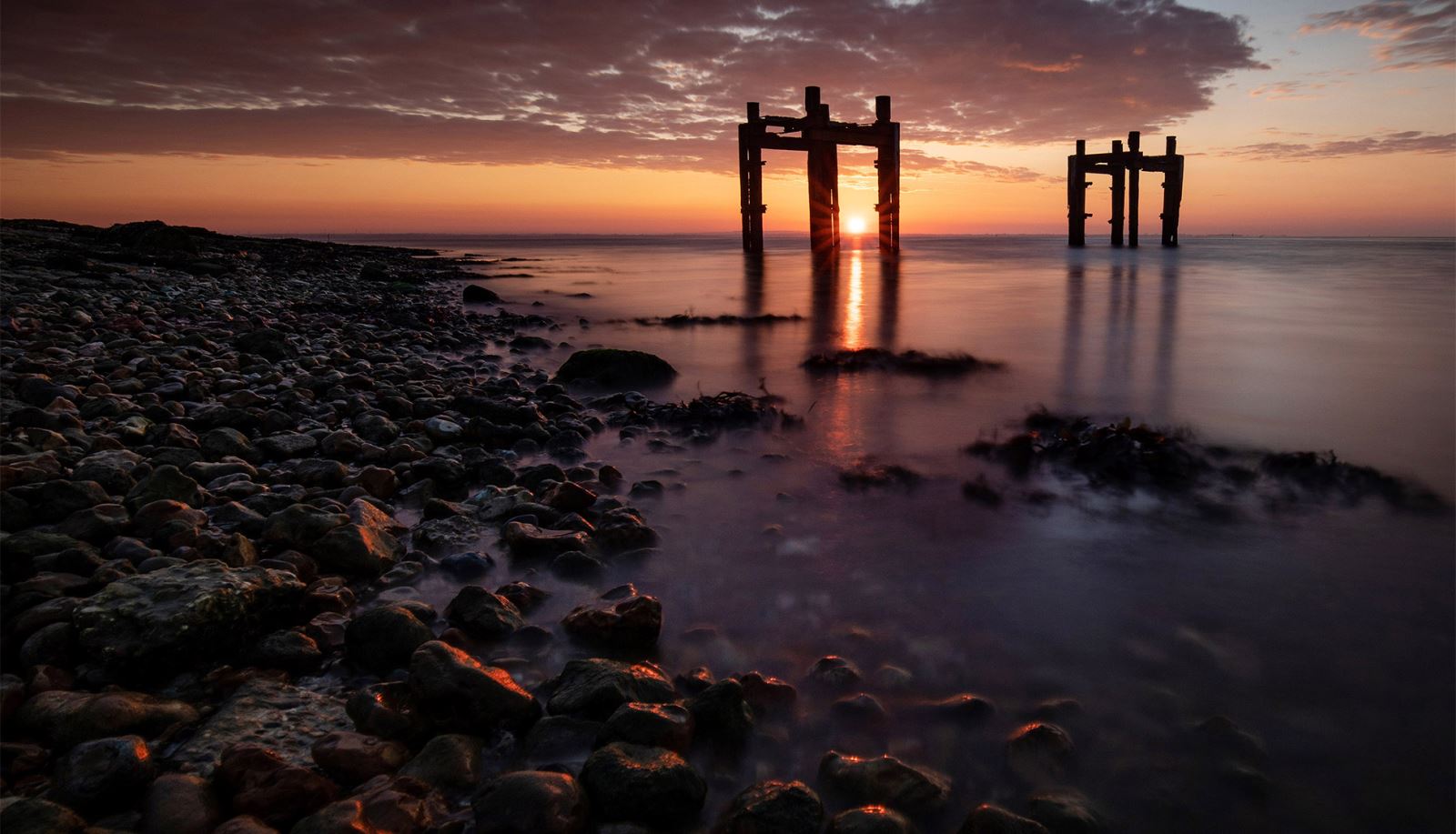 Mark Richards - Longslade Bottom, New Forest
'After seeing this photo a few times posted online I set out in search of the location and when I found it a decided to return the next day at sunrise. At first I thought it wasn't going to be worth the early start as the cloud rolled in but thankfully their was a gap between the sunrise and the cloud. I will return to take the image again and some point as I'd like some mist.'
Find out more about the New Forest here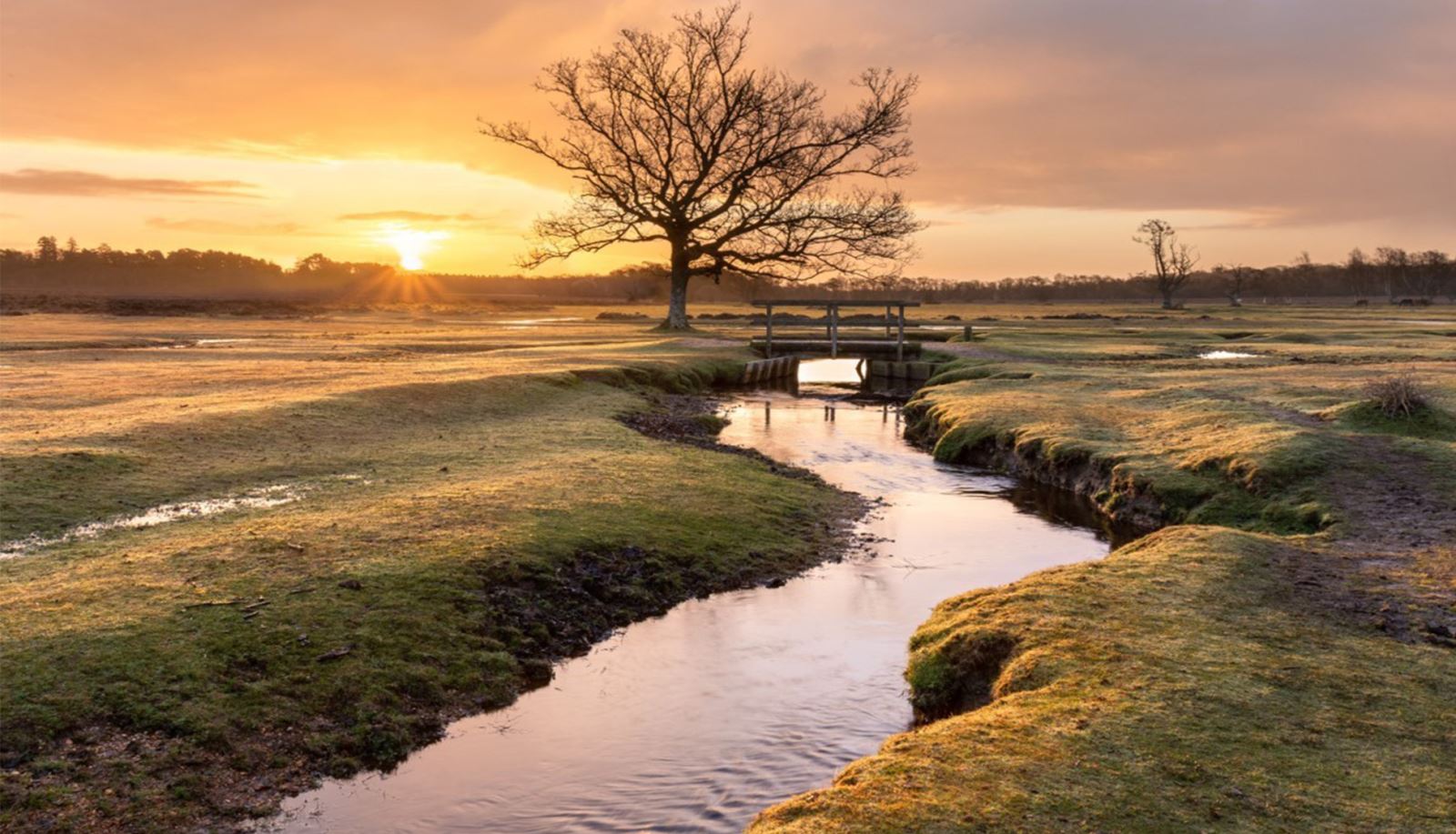 Ailia - Milford on Sea

'Flying high" over Milford on Sea cliffs on a blisteringly cold but sunny Sunday afternoon.'

Find out more about Milford on Sea here.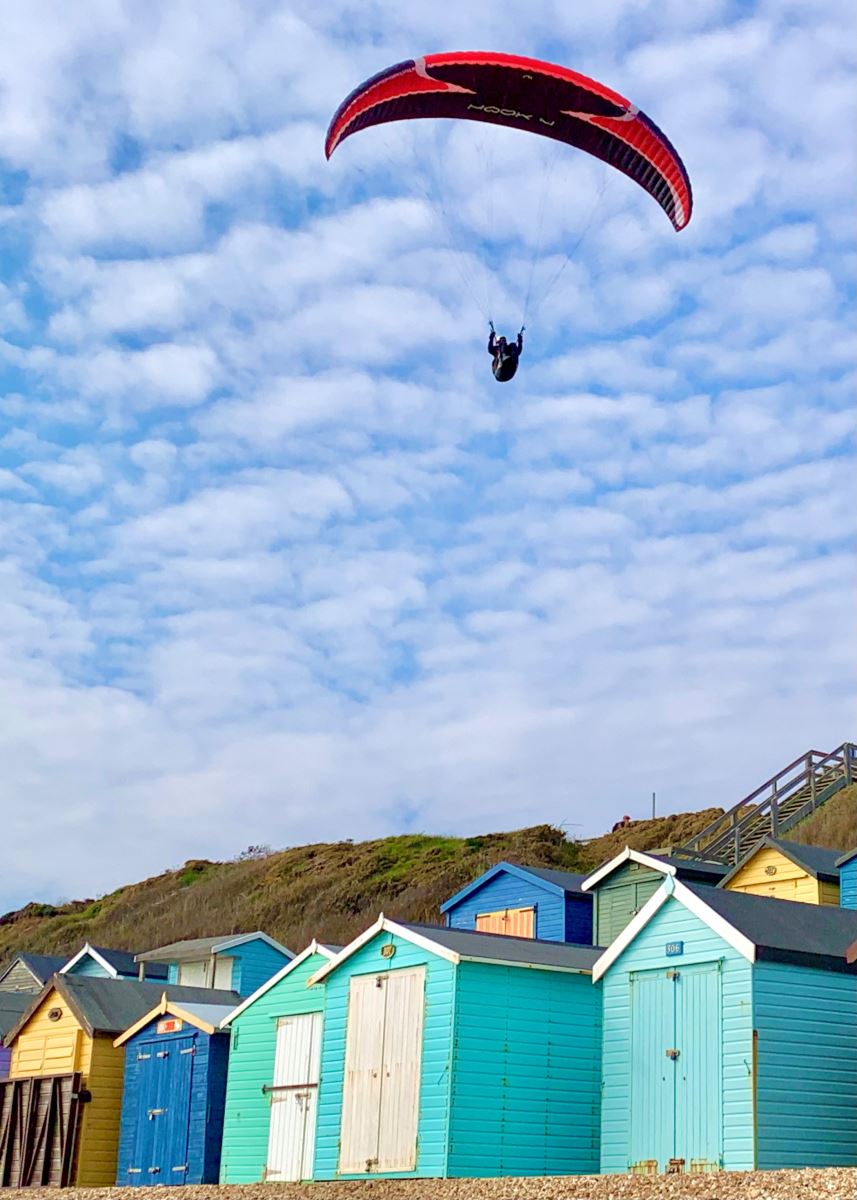 Nathan Hill - Billy Line, Hayling Island
'This shot is of an amazing spring sunset behind the Spinnaker Tower taken from the Billy Line on Hayling Island.'
Find out more about Hayling Island here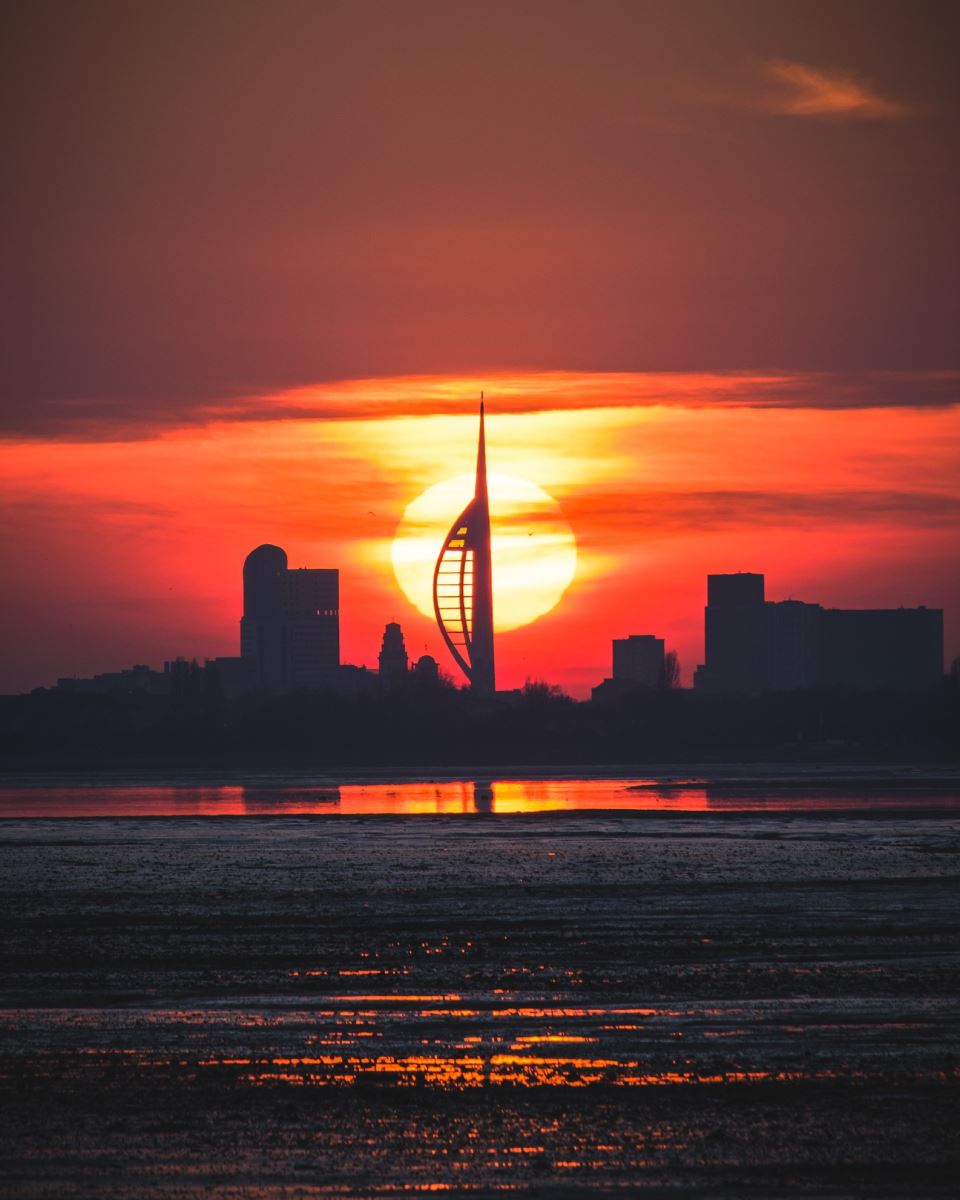 Anthony Hazleden - Langstone Harbour
'I had just come back from Hayling island when the light started to become beautiful against the Langstone harbour at low tide, so I stopped to take this photograph.'
Find out more about Langstone Harbour here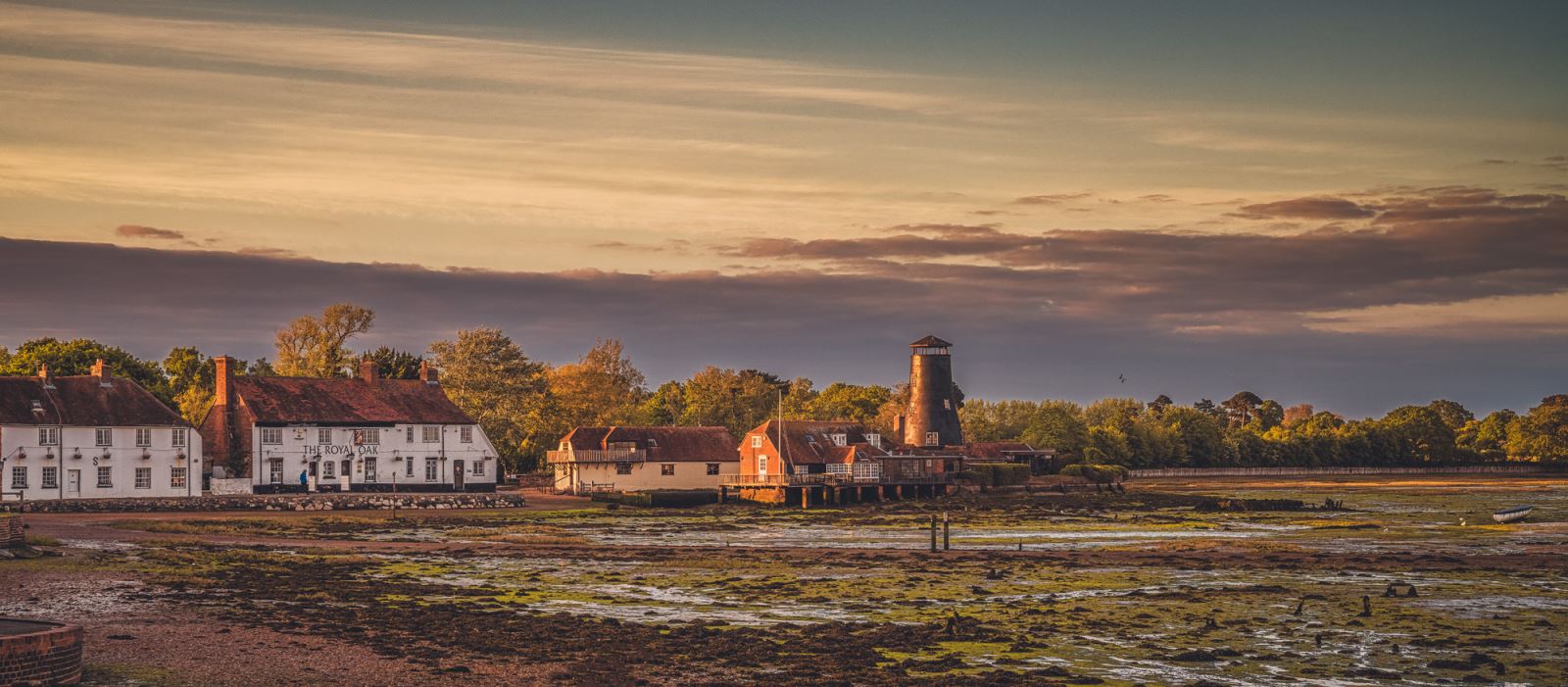 Andy Connelly - Idsworth
'This photo was taken on a walk through the fields close to Idsworth. I was in the right place at the right time. Having seen this church photographed a lot, it isn't usually from above. Then the clouds parted just enough to bathe the church in a spot light, beautiful. This is St Huberts church in Idsworth. I think it demonstrates the changeable weather we have in a springtime Hampshire.'
Find out more about Idsworth here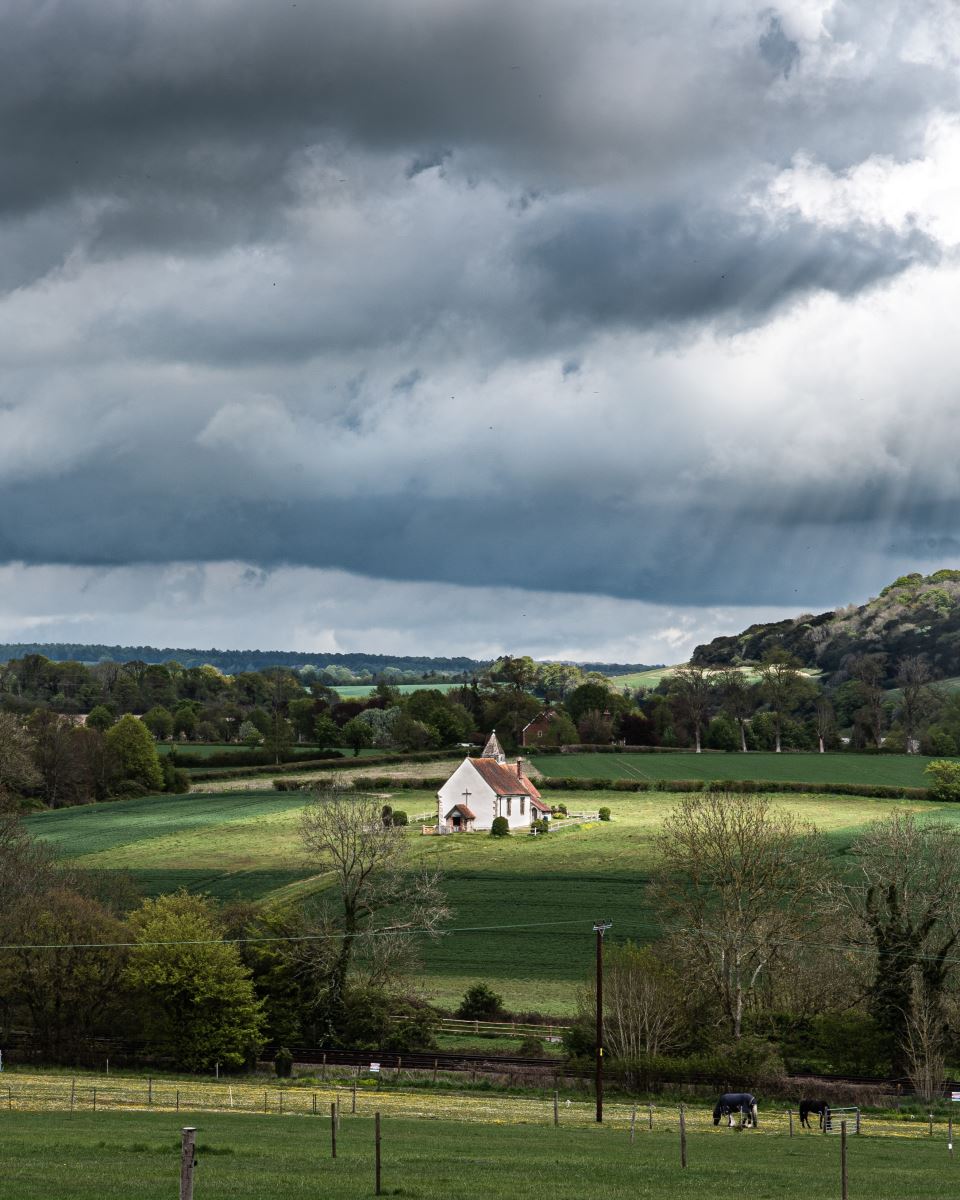 Andrew Percy - Pamber Forest Nature Reserve, Tadley

'Family Visit'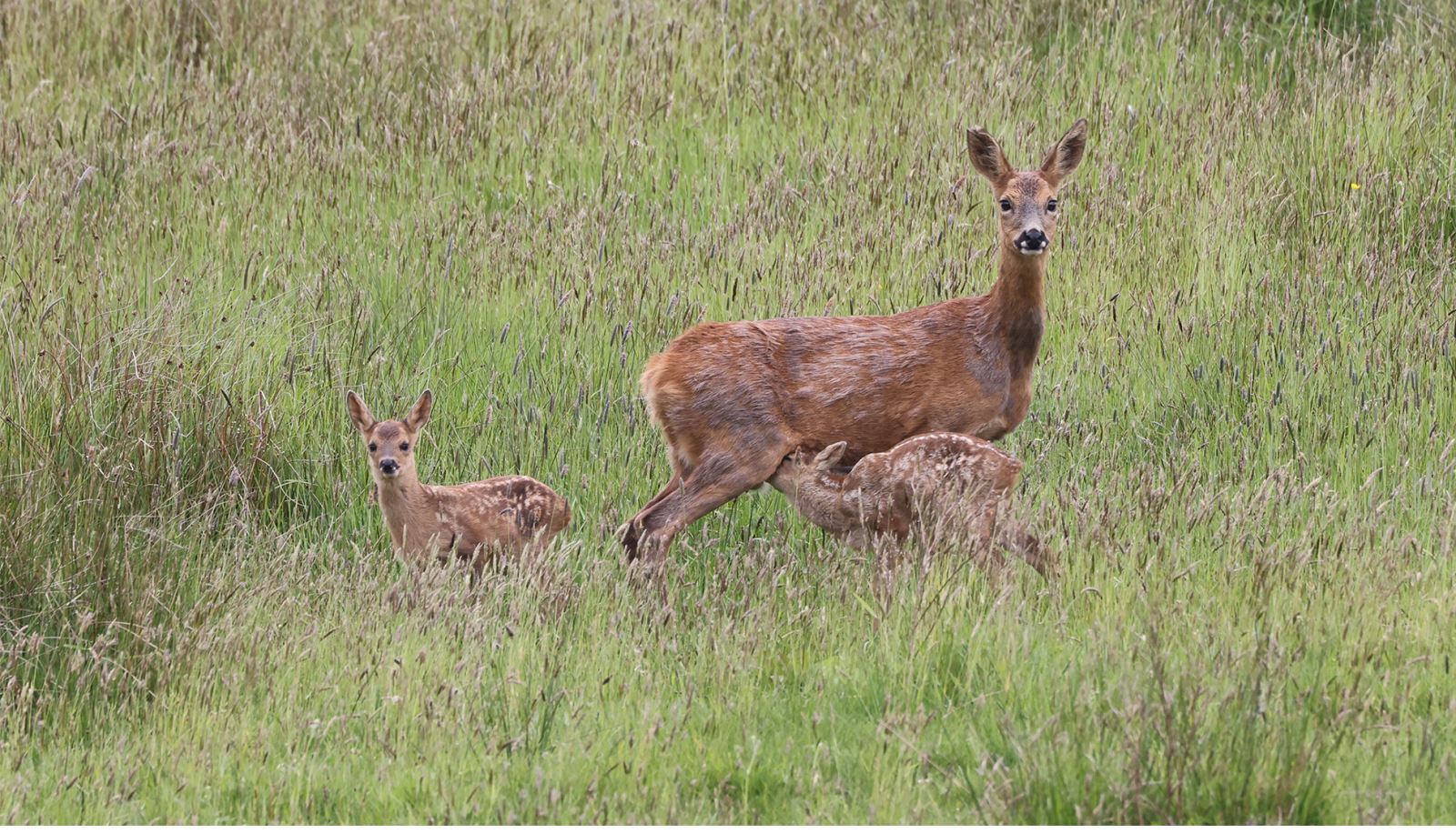 Theo Percy (aged 12) - St Mary Bourne

Cricket on the Green. 'As I looked back down the path, I wanted to capture the interesting things in the distance, the cricket match through the trees, the pond, houses, tennis court, wild flowers, and the fenced path leading back down.'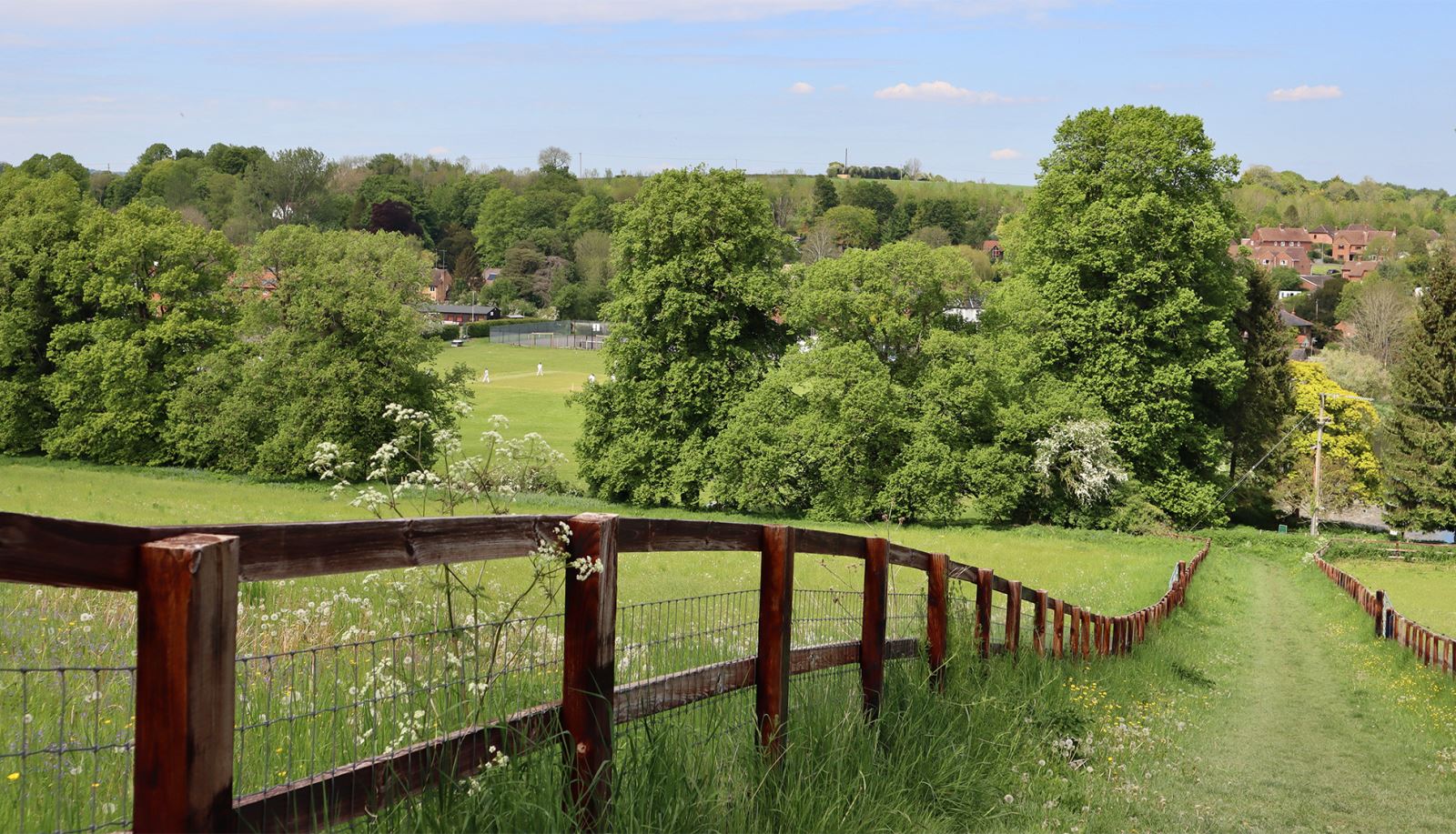 Sophie Whitworth - Whitefield Moor, New Forest
'As we were walking through the forest, we stumbled across a small herd of ponies. My two daughters thought they were is a fairytale and we transfixed by this grey pony especially. My younger daughter felt a bit nervous but leant into her sister for courage. A beautiful bonding moment for my girls.'
Find out more about the New Forest here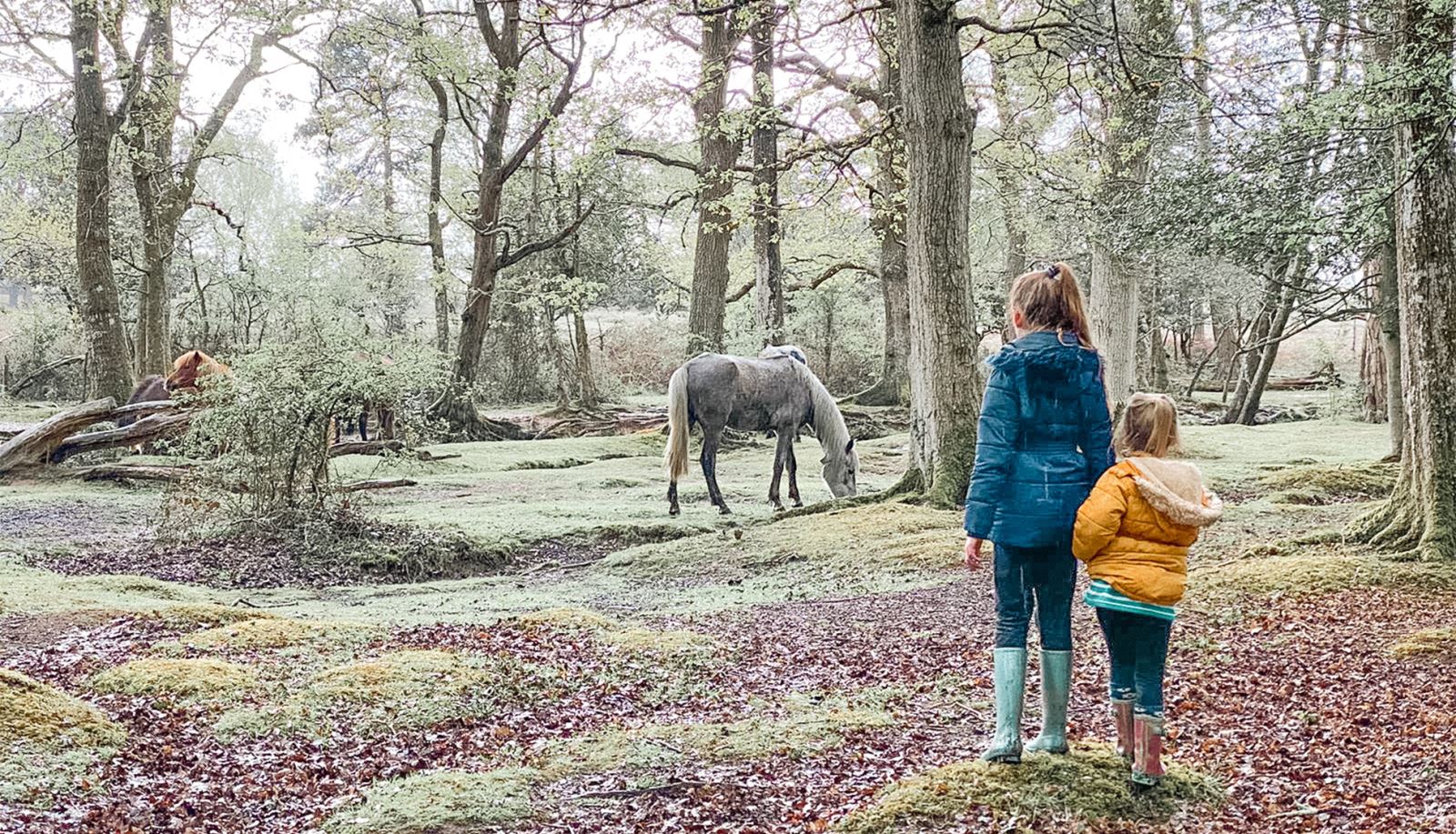 Ben Churchill - Blackwood Forest
'I sat waiting for a little sunshine to break through the canopy to light up the leaves on this beach tree. My patience and luck was rewarded as the magic happened in front of me, I was just blown away with the beauty.'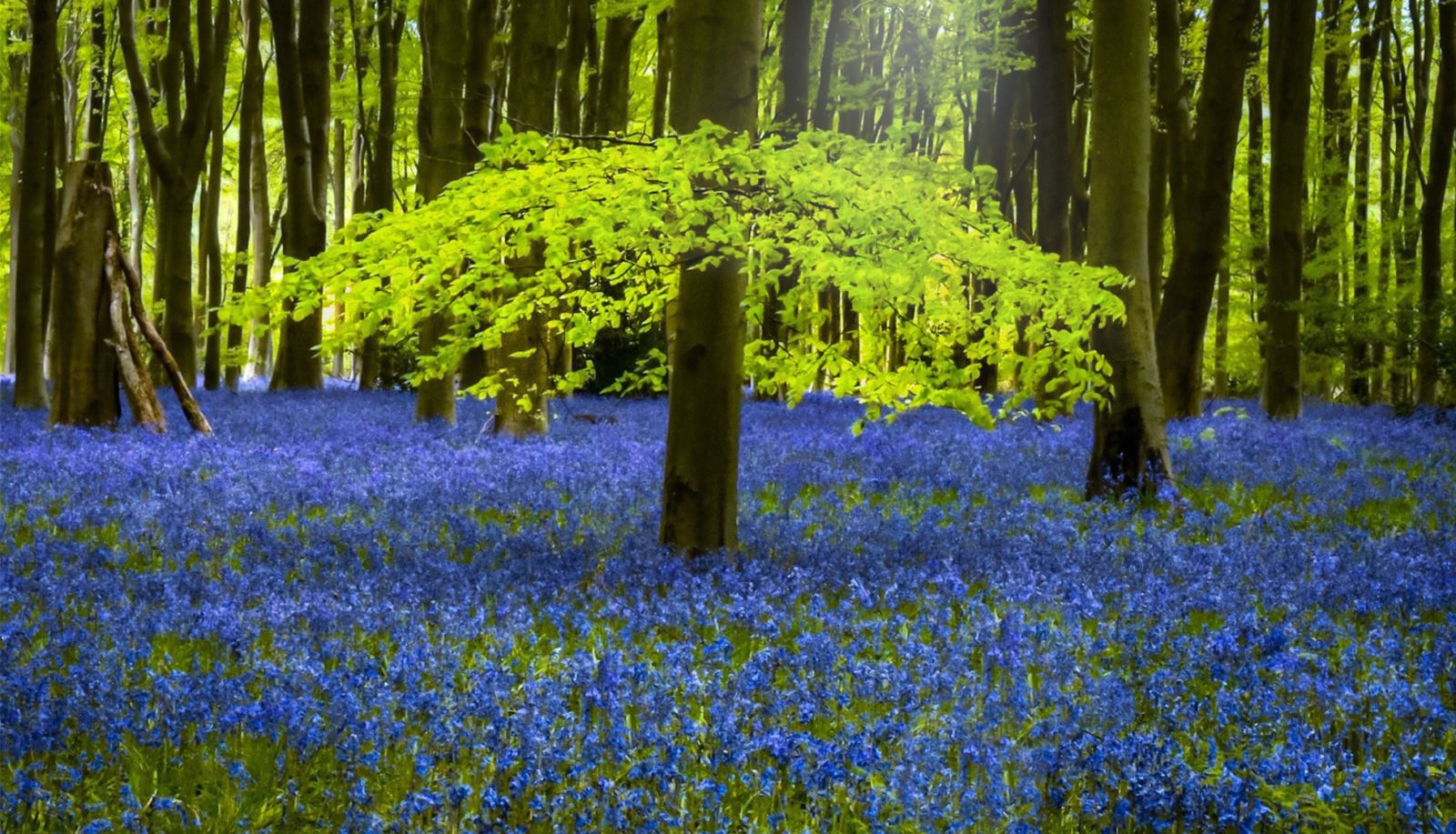 Lauren Reid - West Green House Gardens
'Springtime at West Green House Gardens'
Find out more about West Green House Gardens here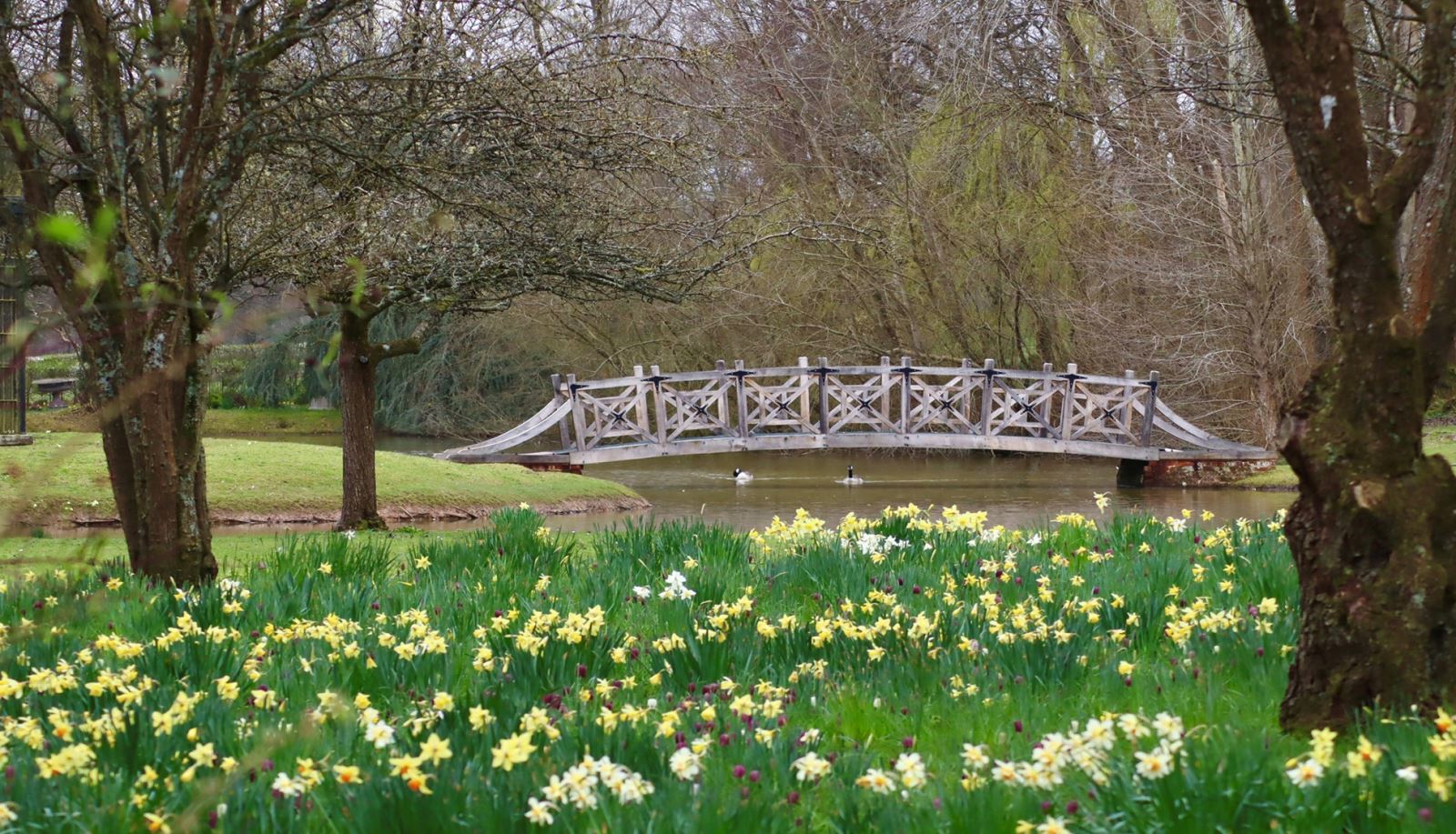 Planning a visit to Hampshire?
Discover things to do and top attractions


Looking for some photography inspiration for your trip to Hampshire?
Check out our previous competitions here - the photos are pretty incredible!
Summer Photography Competition 2020
Summer Moments Competition 2019
Autumn Moments Photography Competition 2018
Related